Critics of Measure 111 raise concerns about new right to sue over care as supporters downplay the fears.
Image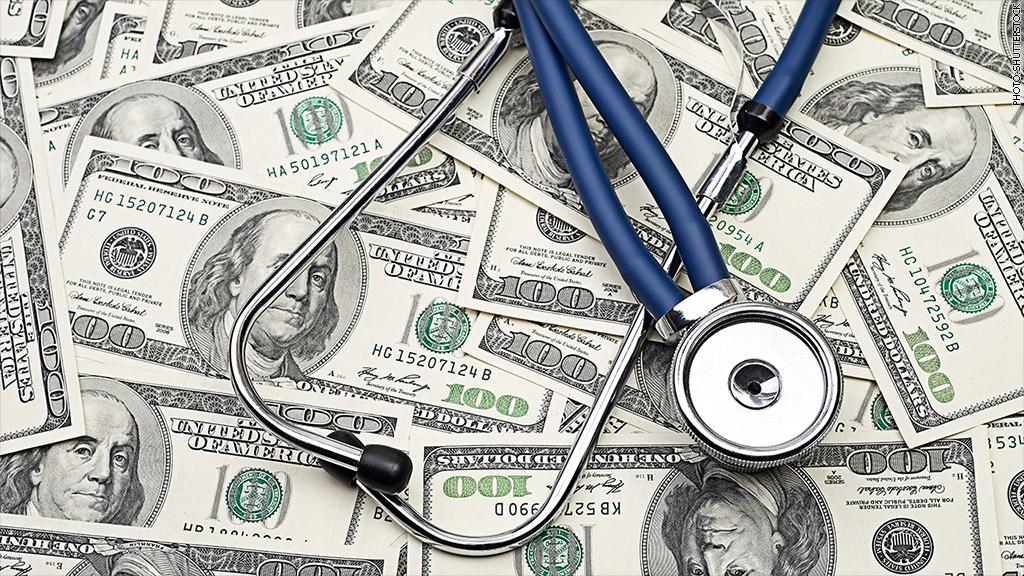 October 18, 2022
For supporters, Ballot Measure 111 is the natural progression of Oregon's push to expand access to affordable health care. 
For opponents, Ballot Measure 111 is a risky gamble they say jeopardizes the Legislature's ability to set health care policy and budgets.
At its core, the ballot measure would enshrine in the state constitution every Oregonian's right to affordable and clinically appropriate health care. It also requires that the state balance health care with other needs in the budget.  
Passed by the Legislature in 2021 as Senate Joint Resolution 12, the ballot measure followed years of debate. The late Rep. Mitch Greenlick, a longtime Democratic lawmaker and former chair of the House Health Care Committee, for more than a decade tried to get a similar measure passed before he died in 2020.
"I think this is a long overdue step up to help Oregon and Oregonians get the kinds of health care they deserve," said Sen. Elizabeth Steiner Hayward, D-NW Portland/Beaverton. A physician, Steiner Hayward sponsored the 2021 legislation.
Now, Oregonians will decide at the polls in November if affordable health care should be a constitutional right. Supporters say the ballot measure would promote  access to health care and inform future policy decisions. On the other side, detractors warn that putting health care as a right in the constitution opens the state up to potential lawsuits – an outcome that lawmakers would be unable to quickly address.
If passed, the measure would add a section to the state constitution that reads: 
"It is the obligation of the state to ensure that every resident of Oregon has access to cost-effective, clinically appropriate and affordable health care as a fundamental right."  
The proposed amendment also states that the obligation of the state "must be balanced against the public interest in funding public schools and other essential public services, and any remedy arising from an action brought against the state to enforce the provisions of this section may not interfere" with that.
Bruce Goldberg, former director of the Oregon Health Authority, said the ballot measure would establish health care as a right in Oregon, not a privilege. 
"What that will do is hopefully advance our state to getting to the point where we can actually have that," he said. "In reality, we don't have that today. We have people who have to decide between food or medicine. … My hope would be that this would be a catalyst to Oregon to make certain that everyone actually does get the care they need and that it really establishes that this is a value that Oregonians believe in."
The ballot measure comes at a critical juncture for Oregon health care: 
A Broadly Defined Move 
The ballot measure doesn't weigh in on whether any of the state's ongoing work will adequately provide Oregonians with affordable health care.
Indeed, the ballot measure leaves a number of questions unresolved, meaning that state lawmakers – or perhaps the courts if Oregon is sued – would determine what comes next.
For example, the ballot measure doesn't define how much money – or what portion of the state's budget – should go towards providing Oregonians with affordable health care. Nor does the ballot measure start new taxes or raise existing taxes. The ballot measure doesn't define clinically appropriate health care either.
Steiner Hayward said the passage of the ballot measure doesn't mean that there will be immediate changes to the health care system.
"It will take some time to figure out how we're going to implement this as a state," Steiner Hayward said.
Supporters say the measure is intentionally flexible and open-ended, with health care policy and budget decisions remaining with the Legislature – as they should be. 
"Does it mandate how to do that? No," said Rep. Rob Nosse, D-Portland and chair of the House Interim Health Care Committee.  "And that's actually pretty important. I think if it mandated a specific approach or thing to do, that would be a bit of a lightning rod for controversy. And, frankly, that is the job of the Legislature to vet a variety of ideas and figure out what's the best way forward to make progress."
Nosse, like Steiner Hayward, said the amendment would give lawmakers an impetus to take action.
"My expectation is that having this in our Constitution, will contribute to debates" as people think about constitutional requirements, Steiner Hayward said.
Emerson Hamlin is the campaign manager for the Right to Healthcare Campaign, which advocates for a yes vote on Measure 111. A former Greenlick staffer, Hamlin said the measure – and its balancing requirement – is intended to keep budget-writing in the hands of state lawmakers.
"There's always a process of balancing the different needs within the state," they said. "So figuring out how to pay for health care and everything else that Oregonians need, this is something that you know, we do every biennium anyways. And so this isn't a drastic change away from that."
Yet detractors say the measure as written is vague, creating an opening for Oregonians to clog the courts system with lawsuits and, potentially, set back health care policy work. 
Some Cite Legal Concerns
Ballot Measure 111 has no organized group spending money against it. 
However, Republican lawmakers voiced sharp opposition against the ballot measure when it came up for a vote in 2021. The measure passed with a party-line vote in both chambers. 
Former Rep. Julie Parrish was one of them. A law student at Willamette University, Parrish has continued to raise concerns in a new way: She analyzed Ballot Measure 111 in a paper published by the American Bar Association.
"While well-intended, the measure has real potential to create serious budgetary risks and exacerbate provider scarcity at a time when most states are actively trying to find ways to provide more healthcare coverage and access, and when states are competing for scarce healthcare personnel," Parrish wrote in the published paper. 
Parrish's concerns about potential implications include:
Driving providers away from Oregon if lawmakers put regulations in place that force them to serve certain populations.
A "myriad of potential financial obligations and judicial remedies" if individuals successfully sue the state based on their new constitutional right to affordable health care.
"The funding will never be enough, the litigation will be ongoing, and the legislature will be forced to seek new revenues or pass costs along because the state simply does not generate enough tax revenue to cover the potential costs of the measure," Parrish wrote in the paper. 
To bolster her case, Parrish relies in part upon a lawsuit in Washington state that emerged after adequate funding for education was put in that state's constitution. 
It sparked a lengthy court battle. In 2013, Washington lawmakers raised education funding by 11.4% in 2013 in response to a court ruling. But the court eventually found even that wasn't enough, and held the Washington Legislature in contempt, with a $100,000-a-day fine. It took six years for the state to comply with the courts, after increasing state funding for education by another $776 million – and designated more than $100 million for court fines. New property taxes and other measures backfilled those costs.
Individual Right To Sue Created
In Oregon, the ballot measure also would allow anyone to sue on an individual basis, according to a legal opinion from the Oregon Office of the Legislative Counsel released before lawmakers voted in 2021. In some areas, the opinion expresses confidence in how a court scenario may play out. In others, less so.
Given the balancing language in the proposed amendment, legislative attorneys wrote, they believe that a court is likely to give the Legislature "substantial deference" in how lawmakers meet their obligation to provide affordable health care to every Oregonian.
Legislative attorneys were unable to predict what the maximum potential liability would be for the state if a court found Oregon failed to satisfactorily put affordable health care in place.
"We cannot meaningfully answer this question," the opinion reads, adding, however, that any remedy cannot interfere with the state's obligation to budget for other services.
At the same time, it's still difficult to say what that scenario would look like, attorneys cautioned.
"It is impossible to predict where a court will place the precise threshold between a remedy that does interfere with the state's chosen balance and a remedy that does not interfere with the state's chosen balance," the opinion reads.
Parrish, in her paper and an interview, points out that the ballot measure does not establish a floor for adequate coverage. This means that potentially, an Oregonian could sue if they believe their Oregon Health Plan coverage – or coverage from another source – is inadequate.
Parrish also points out another issue, of timing: The ballot measure, if passed, would go into effect 30 days after the election and Secretary of State certification of the election results.This means that potentially, lawsuits could be filed even before lawmakers convene at the start of the 2023 session, meaning the ability of lawmakers to respond to the measure would be delayed.
Others see similar concerns. Dr. Samuel Metz, a physician, activist and member of Oregon's task force on universal health care, said the risks are too great of a court action interfering with the state's efforts to get single-payer in place.
Beyond a potential deluge of lawsuits, the amendment would require that state spending on health care has to be balanced with other needs, including public education. Metz said that language alone would give an opponent of a single-payer model – and any new tax – the standing to sue in court, claiming that it creates a "massive imbalance in spending" between health care and other state needs and is therefore unconstitutional.
"It's likely that the Supreme Court would consider that," Metz said. "I don't know what they'd decide. The language is clear that a single payer proposal would be in great danger if this were in the Constitution."
Like medicine administered to a patient, the benefits need to outweigh the risks, Metz said, adding that he doesn't see any benefits with the amendment.
"It's not a universal health care plan," he said. "It doesn't create funding for a health care plan, a stepping stone to a health care plan. It is no substitute for a health care plan."
Reflecting on his time on the single-payer task force, Metz said:  "Not once did we say: 'You know to get single payer in Oregon or get any universal health care plan, the first thing we need to do is make health care a human right. That conversation never happened. We had plenty of conversations about everything relevant to universal care. So this is a constitutional amendment which could seriously damage the chances of getting single payer or any universal health care plan, without offering any benefits."
Supporters Discount Fears
But Nosse and Steiner Hayward, along with other supporters, say those fears are misplaced. Steiner Hayward said, the legislative intent on the record would demonstrates to courts that health care must be balanced with other needs.
"They sue us for all sorts of stuff already," Steiner Hayward said. "Do I think that it's likely there's going to be a legitimate suit that comes forward? I do not."
Similarly, Nosse said lawsuits are already part of the American process – and any case would still need to pass muster based on what the Legislature does.
"I take a more wait and see approach to that, which is okay, we might get sued," Nosse said. "Somebody might have a case for a lawsuit, but it will depend on what we do or don't do and the merits of the case."
There's also the requirement that the care is clinically based. Steiner Hayward pointed to the state's precedent of using a prioritized list of services ranked by experts to determine what the Oregon Health Plan covers.
"We don't guarantee everything to everybody because we want to focus on evidence-based services that make a difference in people's long term well being," Steiner Hayward said.
You can reach Ben Botkin at [email protected] or via Twitter @BenBotkin1.