Image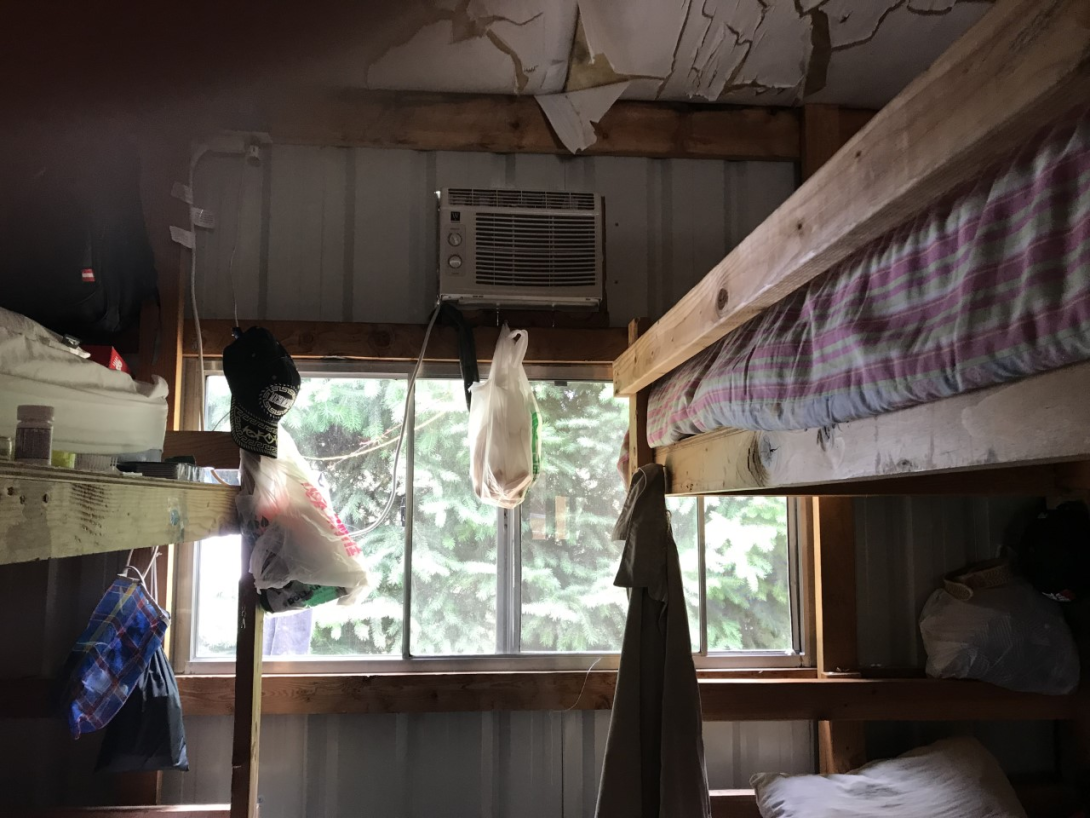 April 29, 2020
The Oregon Occupational Safety and Health agency has issued new emergency rules to help protect farmworkers from the coronavirus during the state's fast-approaching field growing season.
The rules, which will expire in six months, mandate increased sanitary facilities for both farmworkers and those living in farm-labor housing.
They also call for spacing requirements and other measures affecting transportation in employer-provided vehicles.
The 17 rules announced Tuesday mark an attempt to balance safety concerns for Oregon's 160,000 seasonal farmworkers against  the additional costs that will be borne by growers, especially in a plummeting economy, Michael Wood, OSHA administrator said.
"There are many things about this rule-making process that aren't ideal," Wood said near the end of the 75-minute video conference in which he unveiled the new requirements. "I can't help but acknowledge that."
He added: "Dealing with a public health emergency creates problems that are unique to field work and labor housing. I know a number on this call disagree with that, and that some will disagree it doesn't go far enough."
The new rules come in response to petitions from two groups asking the safety agency to require growers to increase field sanitation stations, implement new spacing requirements and take other measures to help protect farmworkers deemed "essential" to the workforce.
Rules pertaining to field sanitation are scheduled to take effect May 11. Those affecting labor housing will take effect June 1.
Dr. Eva Galvez of Virginia Garcia Memorial Health Center, had asked OSHA to change the required ratio in field work from one handwashing and toilet facility per 20 workers to one per five workers. The new rule puts both figures at one per 10 workers.
If  growers, in the short term, are unable to come up with sufficient toilets to meet the new standard, they must prove they are trying to secure enough facilities to meet the new standard as quickly as possible.
It also requires employers to appoint one or more "social distancing officers" to ensure "appropriate social distancing of at least six feet" during work activities, breaks and meal periods.
Another change from existing farm-field rules will affect labor housing.
Effective June 1, the current ratio of one  toilet for every 15 workers will drop to one for every 10 workers. The rule also prohibits use of bunkbeds by unrelated individuals and requires the separation of beds by at least six feet or by an impermeable barrier.
When it comes to employer-provided transportation, at least three feet of social distancing must be maintained during travel. In addition, facial coverings must be worn by both passengers and drivers.
"This temporary rule reflects the need to rapidly address COVID-19 in operations where the nature of the work -- and the spaces in which that work occurs -- raise particularly daunting challenges," Wood said. "At the same time, it accounts for the feasibility issues employers may encounter as they step up to fulfill these responsibilities."
In announcing the new rules, Wood cited recent reporting in The Wenatchee World newspaper, which carried a story where nearly half of the 71 agricultural workers in a housing facility near East Wenatchee tested positive for COVID-19. All 36 were asymptomatic prior to being tested for the virus and are now isolated in the housing facility.
The incident marked the first widespread testing of asymptomatic individuals in north central Washington and is thought to be the first of agricultural workers.
On Wednesday, the Oregon Farm Bureau came out against the rules, saying in a statement that the agency did not give growers enough time to adjust and that the rules were too restrictive. The statement said supply chain issues will make it difficult for owners to comply and that the rules will reduce the availability of housing in areas where options are limited.
"Moreover, farmers and ranchers are already under tremendous economic pressure after years of lower prices received, and now they are facing additional hardship from the pandemic," the statement said. "Many farms will not survive the cumulative weight of these unattainable rules, which are more burdensome than any set for other sectors of Oregon's economy."
But Dr. Eva Galvez of Virginia Garcia, reached prior to the agency's announcement said: "These are essential workers we are talking about and they are critical to our food supply. If we have an outbreak on a big farm, it will impact growers' ability to harvest. So we really need to think about bigger policy issues, so workers can stay home if they are sick and not lose significant amounts of their wages."
Galvez said she has empathy for the costs and burdens absorbed by growers, but added, "the reality is, if farmworkers get sick, there will also be huge costs. So not doing anything is actually riskier and could come with far higher costs."
Steve Catts, owner of Twin Springs Nursery south of Donald, was among the 123 individuals and companies that had entered comments about the proposed rules during the 14-day comment period that preceded issuance of the new rules.
Reached Tuesday, Catts said he was still assessing how the rules might affect his 275-acre operation, but added he hasn't changed his mind that the rules will inevitably fall short of actually protecting anyone.
"How will any of this help stop the spread of coronavirus?" he said. "Or is this just a way to sneak in another level of regulations?"
Catts said he has already placed laminated signs in English and Spanish at various points around his operation, and has ordered managers to conduct training sessions for employees to stress the importance of hand washing.
"But is one bathroom per 10 employees going to stop this, when one per 20 won't?" he said. "We're just throwing regulatory nonsense at the wall to see what will stick."