January 30, 2013 -- Practitioners of one of medicine's oldest professions could face new regulation in Oregon after this coming legislative session. And implementation of the Affordable Care Act could bring even more changes – though that remains far from clear. What is certain is that many midwives across the state are worried. The issues are twofold:
January 30, 2013
January 30, 2013 -- Practitioners of one of medicine's oldest professions could face new regulation in Oregon after this coming legislative session. And implementation of the Affordable Care Act could bring even more changes – though that remains far from clear. What is certain is that many midwives across the state are worried.
The issues are twofold:
Lawmakers are considering whether to require all Oregon midwives to become licensed – this state and Utah are the only in the U.S. that don't currently mandate licensing. Legislation could also bring changes to midwife oversight and data gathering.

Oregon's shift to Coordinated Care Organizations briefly threatened to cut off access to home-birth midwives for many Medicaid recipients in the state. For now, women can still receive Medicaid coverage for midwife care, but the options are limited and could change as the Oregon Health Authority examines the issue.
The number of medical professionals affected is relatively small – about 120 midwives – and they deliver only about 3 percent of the state's roughly 50,000 births per year. But there's growing evidence that their personal approach to prenatal care and delivery often results in better outcomes for babies than the more common medical approach to pregnancy. A study of low-income minority women in Washington, D.C., found that 15 percent give birth early – but only 5 percent deliver preterm when working with a midwife.
At the same time, many in Oregon are worried about the quality of care that midwives provide here, especially in the aftermath of several high-profile cases involving infant death or permanent physical damage. And statistics on midwife care in the state are limited.
Legislative changes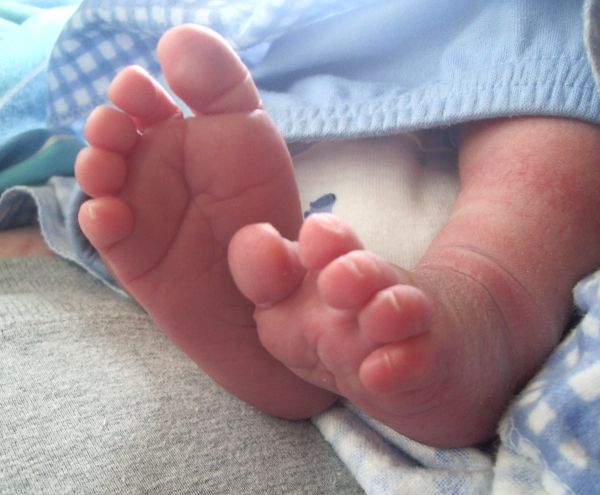 State Reps. Alyssa Keny-Guyer (D-Portland) and Julie Parrish (R-West Linn) co-sponsoring a bill aimed at bringing some reform to midwifery in Oregon.
"This bill would require mandatory licensing, and it suggests changes to governance in the Oregon Health Licensing Authority," Keny-Guyer said.
At present, the majority of midwives in the state fall into one of three categories:
Certified nurse-midwifes attend 14 percent of Oregon births. Trained at the master's degree level to provide a range of healthcare services to women, they must consult or collaborate with physicians. The majority who deliver babies do so in hospitals, though some do attend home births or work from birthing centers.

Licensed direct-entry midwives can be educated through self-study, apprenticeship or a formal academic program, and must be involved in delivering at least 50 babies and meet other requirements before becoming licensed by the state. They attend an estimated 1,200 home births in the state annually.

Unlicensed direct-entry midwives are not regulated by the state, and attend an estimated 240-300 home births in the state each year. Oregon and Utah are the only states that allow unlicensed midwives to practice.

A small number of naturopathic physicians are also licensed as midwives through a separate process. They are not affected by the current debates over Oregon Health Plan coverage or midwife licensing, however.  
Keny-Guyer would like to require all direct-entry midwives to become licensed, and then to give these health practitioners additional authority to write rules and investigate concerns.
"Along with that authority are increased expectations -- more responsibility to insure safe birth outcomes … and making sure that based on the best evidence that they are creating scope and scale based on best practices and safe births," she said.
She acknowledges that some concerns about the bill, still in draft form, are valid. It's not uncommon for a home-birth midwife to earn $20,000 or $30,000 per year from this work, which makes the $1,200 annual direct-entry licensing fee a big hurdle for some. That fee is also as much as 3-4 times higher than what nurses and doctors have to pay.
But reducing the licensing fee through direct legislation would have a fiscal impact, and would make passing the bill more cumbersome and less likely. Keny-Guyer said she hopes that this issue can be tackled administratively.
"We want to make sure we keep home births a safe, viable option for women who choose them," she said. "I had a home birth myself, so I feel it's very important we keep that available."
Oregon Health Plan and midwives
Even before the passage of federal healthcare reform, the state's non-nurse midwives struggled to be compensated by the Oregon Health Plan, or Medicaid.
Most pregnant OHP participants historically received prenatal care and delivery through managed care organizations, and they have recently been shifted to community care organizations. Though CCOs employ many certified nurse midwives, it is rare – if not unheard of – for these organizations to offer home births.
Women determined to deliver at home have found ways to have their deliveries covered by OHP, but the system is flawed, said Silke Akerson, president of the Oregon Midwifery Council and a licensed direct-entry midwife at Two Rivers Midwifery in Portland.
Women who wait until their third trimester to apply for OHP can then apply for midwife care, Akerson said. "But deliberately waiting until their third trimester means these low-income women, women that we specifically want covered, are not. It means that women who desire an out-of-hospital birth are not covered by any health insurance for their first and second trimester."
Accepting these women as patients is also risky for their midwives. A midwife who provides prenatal care throughout a woman's pregnancy is only compensated by OHP after delivery. If a patient intending to deliver at home must instead go to a hospital, her midwife is not paid by OHP for any care provided over the previous nine months or for that midwife's role in the delivery process
"That's a disincentive for midwives to transfer them to the hospital if there's a complication," Keny –Guyer said.
"OHA would never characterize the third trimester exemption as a loophole - in fact it's the opposite," said Karynn Fish, spokeswoman for the Oregon Health Authority. "It is a way to preserve continuity of care for women who become eligible for OHP in their third trimester. In most cases, a woman would have had a relationship with another provider, and we don't want to disrupt that."
Fish emphasized that women can choose to join the Oregon Health Plan earlier in pregnancy and to receive care from a coordinating care organization.
Of course, doing so would prevent them from pursuing an OHP-compensated home birth with a midwife.
So far, coordinated care organizations have appeared hesitant to hire non-nurse midwives, in part for financial reasons. Direct-entry midwives are not required to carry liability insurance, so hiring an uninsured health care provider would expose the CCOs to big risks if parents sued when something went wrong during delivery.
Keny-Guyer said she is concerned about the current situation, which limits women's options and leaves midwives at risk of going unpaid.
"The Oregon Health Authority is convening a small group made up of representatives from CCOs and women's health professionals to help advise the agency on future policies" Fish said.
Akerson is watching carefully.
"I am optimistic about OHP coverage," she said. "I think it's going to take continued outcry from consumers, but I think eventually we'll come to a situation where there's full pregnancy, birth and postpartum coverage for licensed direct-entry midwives through Medicaid."
Oregon's Legislature convenes next Monday, and Keny-Guyer estimates that the Oregon Health Authority's review of midwife Medicaid coverage will last at least until summer. And, any decisions on that front may not come until after the legislative session concludes.
Image for this story from Flickr user Chris and Jenni (CC BY-NC-ND 2.0).
Comments
Submitted by

Amy Garrett

on Thu, 01/31/2013 - 15:40
Permalink
Dear writers of the Lund report, your mission statement is much appreciated: "The Lund Report shines a light on the Oregon healthcare industry to help create a more accountable and transparent system." You have some homework to do around Oregon direct entry midwifery. 1. Don't compare apples to oranges. You imply that Oregon licensed direct midwifery (LDM) care somehow reflects the same outcomes as those found in a study based on a Washington D.C. Certified Nurse Midwifery (CNM) run birth center. (http://online.wsj.com/article/SB10001424127887324468104578248033569255420.html) You state, " A study of low-income minority women in Washington, D.C., found that 15 percent give birth early – but only 5 percent deliver preterm when working with a midwife." Please note that these findings shed no light on Oregon LDM practice. (http://www.communityofhopedc.org/healthcare/meet-our-providers) As you correctly pointed out, CNMs have vastly different training and experience than LDMs. Thus, their outcomes should be differentiated. Please take care not to lump LDMs, unlicensed direct entry midwives, and CNMs together---ever. Really. 2. Risk screening. Important to note in the study you cited is presence of strict risk screening to ensure a low risk population. (And the next step of understanding is that the hospital will have higher rates of preterm deliveries because of caring for the sicker moms and babies---which makes sense, right?) A cursory glance at the rules which guide Oregon LDM care leads to the quick realization that high risk inclusion is rife in the standards of practice: multiple gestation (twins), breech presentation (bottom first, instead of head first), prolonged rupture of membranes, late preterm deliveries, vaginal birth after cesarean. It is universally accepted that high risk inclusion results in higher rates of death and injury. All successful international models of out of hospital midwifery carefully screen for these high risk conditions. The Oregon LDM guidelines have been vehemently fought for and defended by the LDM community. Oregon licensed midwives are outliers in their willingness to assume non-evidence based risks. And the State of Oregon is an outlier to provide licenses to providers practicing with non-evidence based guidelines, and to be publicly reimbursing such practice. 3. Data, data, data. As you state, "statistics on midwife care is limited." Actually, for Oregon LDMs, it is non-existent, despite a legal mandate for data collection since the beginning of licensing in 1993. It is easy to see how this is troubling given the inclusion of high risk conditions in the families served by Oregon LDMs. Vital Statistics from 2012 will for the first time shed light on outcomes for direct entry midwives, both licensed and unlicensed, and allow for comparisons to other birth professionals. It is hoped that both the Lund Report, in it's commitment to transparency, and the Legislative body, in it's role of creating public safety, will insist on reviewing 2012 data, most importantly death data, prior to making decisions about regulation of this profession. Remember, term perinatal death rates should be lower in what should be a healthier home birth population. It is impossible to make any statements about safety or cost saving potential of Oregon LDM practice until you have Oregon specific data to back your claim. 4. Medical Malpractice or bust. It is critical to understand that the State cannot assume responsibility for any health care provider that is not carrying medical malpractice. There is no way to provide justice to a family suffering loss or injury without this critical coverage, and the State cannot assume such financial risk. This is especially essential for this profession that continues to practice under non-evidence based guidelines including high risk conditions. The State is already facing a $50 million lawsuit filed by a family faced with a lifetime of caring for a baby with cerebral palsy as a result of birth management by a negligent LDM. As the LDM in this case has no malpractice coverage and the State gave a nod to non-evidence based standards of practice for a State licensed provider, the State is being sued to provide justice for this family. Midwifery should not be a hobby. If it is one's profession, it must be treated like one. 5. Mandatory licensing. Mandatory licensing is not mandatory licensing if there are exclusions, which currently exist in the language of the midwifery bill being drafted. What other professional group that must be licensed to practice has such exclusions? Silly. There is no reason to think that midwives are some protected class. They must play by the rules like the rest of us workers of the world. 6. "You get your independence once you have proven you deserve it." Any parent with a teen has said it, and sorry, it is relevant to this profession. Also in current language of the midwifery bill is a move to more "independence" as a profession. Your article states: "Keny-Guyer would like to... give these health practitioners additional authority to write rules and investigate concerns. 'Along with that authority are increased expectations -- more responsibility to insure safe birth outcomes … and making sure that based on the best evidence that they are creating scope and scale based on best practices and safe births,' she said." Certainly Keny-Guyer has her heart in the right place, but must not know the twisted history of Oregon LDMs. When licensure was first granted, high risk was not allowed in Oregon LDM practice. Over the years, the midwives independently integrated high risk into their practice. They have fought transparency of data, and continue to refuse to share data collected through a data base, MANAstats. They have sued repeatedly to avoid investigations of death and injury---including suing their own regulatory body for investigating complaints (?) and a hospital for reporting concerning outcomes. As it is, there are still complaints from four years ago which have no resolution because of constant efforts of the LDMs to avoid scrutiny. Doesn't bode well for public protection. Once professionalism is demonstrated, including transparency and willingness to be accountable for outcomes, independence would seem better deserved. Sound public health policy is what is being discussed here---and cannot be constructed based on anecdote. The State of Oregon must look at the evidence----it is time to protect the home birth consumers of Oregon. One preventable perinatal death is too many. Mandatory licensing with no exclusions Transparency of all data through vital statistics in a timely fashion Elimination of high risk Mandatory malpractice insurance Maintain Midwifery Board and Board functions under Oregon Health Licensing Agency