Oregon could join other states attempting to set limits for how much insurers can pay for prescription drugs
Image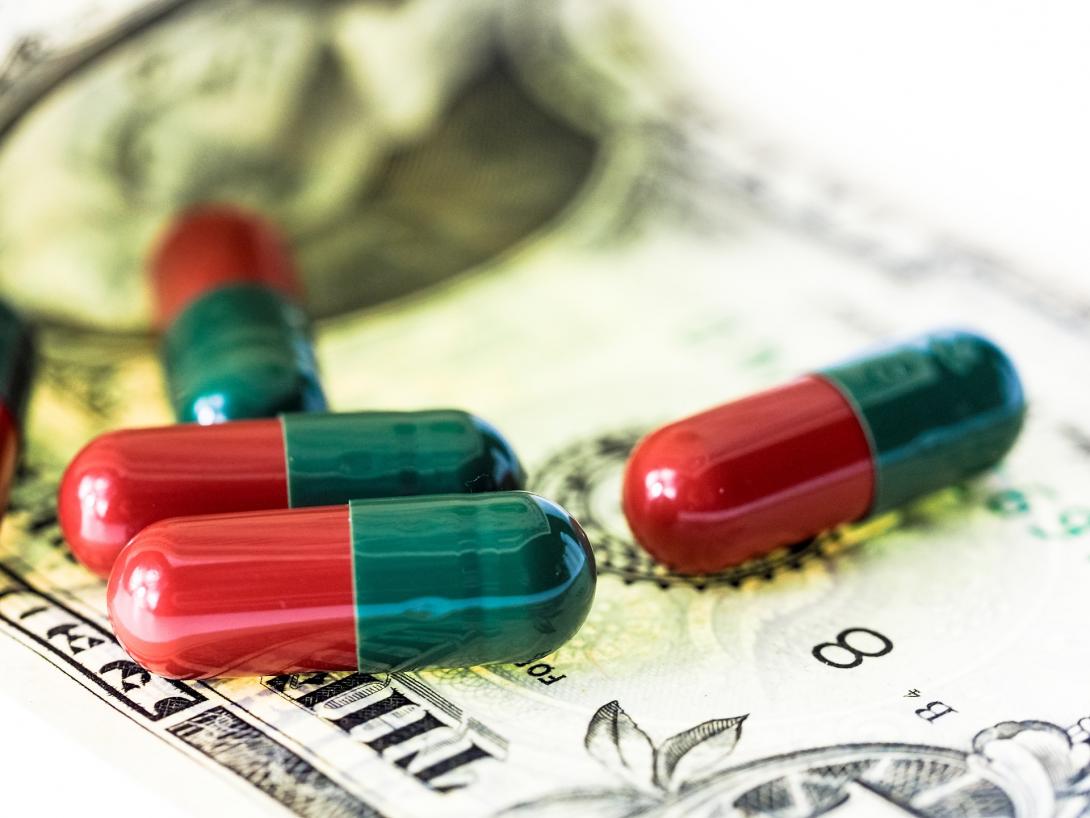 April 13, 2023
Oregon could be on track to cap how much insurers can pay for increasingly costly prescription drugs under a bill advancing through the Legislature. 
Senate Bill 404 would task Oregon's Prescription Drug Affordability Board with designing a program to limit how much state and private plans can pay for prescription drugs. The limit would apply to drugs the board has identified as becoming potentially unaffordable. 
The bill comes as patients in Oregon continue to be burdened by the skyrocketing costs of prescription drugs and as state lawmakers look for solutions.
If passed, Oregon would join Maryland, Colorado and Washington, which are developing similar regulations to restrict how much state and public insurers can pay for prescription drugs. 
State Sen. Deb Patterson, a Salem Democrat who chairs the Senate Health Care Committee, told The Lund Report she sponsored the bill because she sees it as the next step for the board she helped create in 2021 to identify potentially unaffordable drugs sold in Oregon. The bill directs the board to report back to the Legislature by September 2024 with a plan. 
"We look forward to (the board) coming back in the future with a proposal to establish upper payment limits and that final piece being added to what the board should have as their authority under Oregon law," Andrea Meyer,  AARP Oregon's director of government relations, told The Lund Report. 
Supporters of the bill say it's time for Oregon to seriously consider clamping down on pharmaceutical companies raising prices without justification. But detractors say it would disrupt Oregon's health care system and mean less care for patients. 
State Sen. Cedric Hayden, a Fall Creek Republican and vice-chair of the Senate Health Care Committee, told The Lund Report the bill is concerning. He pointed out that other states have yet to follow through on their plans to cap drug prices. 
"No state has enacted it because it may limit access," he said. 
The bill also seeks to shed light on the pharmaceutical supply chain by requiring disclosures from pharmacy benefit managers, companies that negotiate drug prices between manufacturers, health insurance plans and pharmacies. 
Pharmacy benefit managers have been blamed for squeezing pharmacies and patients. The bill would require them to report annually to the Department of Consumer and Business Services how much they've paid in rebates, fees and other payments they received from manufacturers. 
The bill passed out of the Senate Health Care Committee last month on a party-line vote and is currently before the Joint Ways and Means Committee. 
Rising drug prices in Oregon
Oregon's per-person health care costs rose 49% between 2013 and 2019, according to a state report released in July 2022. The cost of pharmaceutical drugs grew more than any other service category during that time period, according to the report.  
Since 2019, the state's Prescription Drug Price Transparency Program has highlighted the priciest drugs sold in Oregon. The program's most recent report, published in December 2022, found that Humira, which treats arthritis, again topped the list of expensive drugs. Oregon insurers reported spending nearly $77 million on Humira, down from $16 million the year before, according to the report. 
Other costly drugs included psoriasis medication Stelara ($35 million), anti-inflammatory Enbrel ($28.6 million) and HIV retroviral Biktarvy ($23 million). 
The program requires companies to report on all their drugs priced at $670 or more a 30-day supply or for a course of treatment shorter than a month. The program's most recent report recorded the largest jump in the number of drugs meeting this threshold since it began three years ago. Last year, a total of 530 drugs) met that threshold. That's up from 300  the year before.
An untested solution
Drew Gattine, a senior policy consultant with the National Academy for State Health Policy, said in written testimony to the Senate Health Committee that Oregon's investments in data and analytics make the state well-positioned to enact price limits on prescription drugs. 
Gattine, who is neutral on the bill, said that price limits are different from "price controls" and do not limit what manufacturers can charge. Instead, price limits cap what purchasers can pay, he said. 
But the bill's opponents worry it will mean providers will receive lower reimbursements for treating patients with prescription drugs. As a result, providers will have to cover more costs and patients will have access to fewer services, they argue. 
"Oncologists may have no choice but to continue to pay higher rates for acquisition of drugs and absorb significant financial losses," reads a joint letter submitted to the Senate Health Care Committee by the Oregon Society of Medical Oncology and the Association for Clinical Oncology. 
Supporters of the bill include the Oregon State Public Interest Research Group, the Oregon Nurses Association and AARP Oregon. They point to how high drug costs are already leading to patients skipping their medications.
Maribeth Guarino, health care advocate for the Oregon State Public Interest Research Group, told the Senate Health Care Committee in February that one in four Oregonians are skipping or rationing medications because of affordability. 
"Medication costs are not only weakening families and our communities, but impact providers as well," Emerson Hamlin, political organizer for the Oregon Nurses Association told the committee. "Seeing individuals who cannot get the medications they need creates moral injury, because our nurses fundamentally believe that everyone deserves to receive timely, appropriate health care." 
Opponents of the bill include the National Infusion Center Association, the Oregon Society for Medical Oncology and Pharmaceutical Research and Manufacturers of America (PhRMA). 
Dharia McGrew, PhRMA regional director of state policy, told the committee that price limits on pharmaceuticals are an untested solution for rising drug prices. 
"This concept has been pitched as a tool in your toolbox, but in reality, it is purely theoretical and there is simply no evidence that an (upper price limit) will help patients better afford their medication," she said. 
---