New Oregon Health Authority guidelines for hospitals suggest how they should rank patients and decide who gets ICU beds, ventilators or other similar equipment.
Image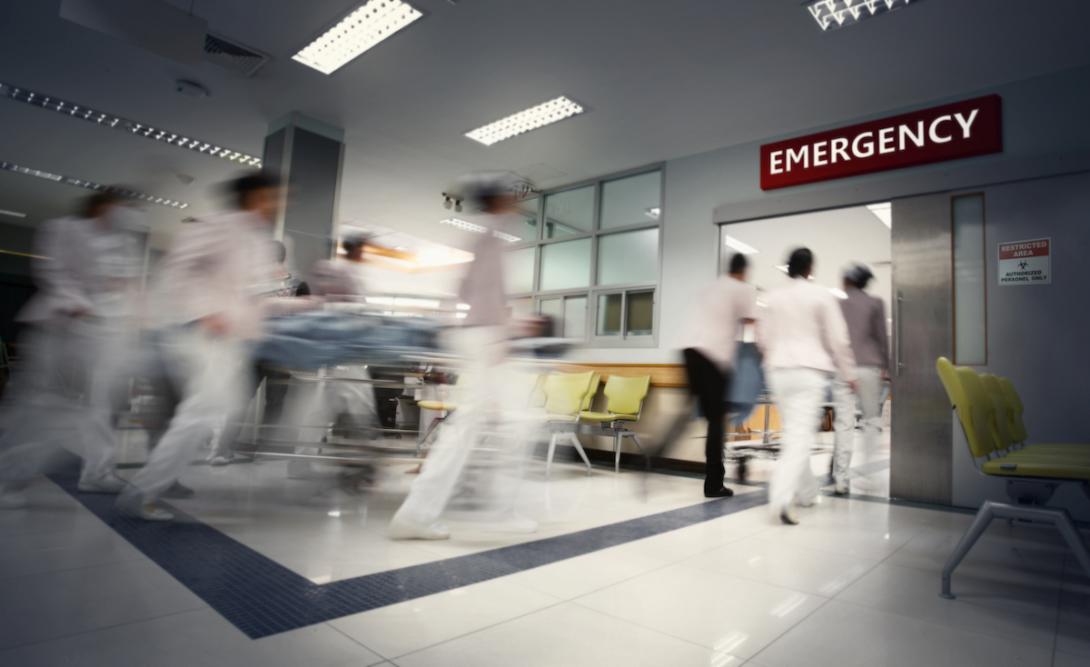 January 11, 2022
Oregon's newly issued interim guidelines for emergency rationing of hospital care are good but don't go far enough, an influential group of state lawmakers say.
With officials warning that waves of COVID patients could swamp hospitals later this month, the Oregon Health Authority on Friday issued the guidelines to hospitals on how to prioritize who gets an ICU bed, ventilator or other life-saving equipment if demand outpaces supply.
But within hours of the guidance being issued, a high-powered group of lawmakers co-signed a letter urging the health authority to go further. It cited hospital capacity fears that have "increased greatly over the last few weeks with the emergency of Omicron and the growing recognition that the demand for care will soon eclipse capacity across the state."
The letter, which urged that hospitals be required to disclose their crisis-care policies to patients and report when they are used, was signed by five Democratic lawmakers who are deeply involved in health care, including Sen. Sara Gelser Blouin, D-Corvallis; Sen. Elizabeth Steiner Hayward, D-Portland; Rep. Maxine Dexter, D-Portland; ​​Rep. Rachel Prusak, D-Tualatin; and Rep. Lisa Reynolds, D-Portland.
Their core concern is ensuring that hospitals, in allocating ICU beds, ventilators and similar resources, don't discriminate against patients who are elderly, developmentally disabled, suffering from chronic illness or are members of minority communities.
The lawmakers wrote that "a clear set of standards coupled with transparency, open communication and simple data collection will benefit all parties and will inform the longer-term discussion about health equity."
Under the guideline issued Friday, Oregon hospitals should base their decisions on the likelihood of a patient surviving their current illness long enough to be discharged from the hospital, rather than on other ongoing illnesses or some longer timeline, the new advisory said. And, it said, patients must not be denied critical care based on "stereotypes," including assumptions about their quality of life or their disabilities.
Advocates for the disabled enthusiastically greeted the announcement, while hospitals said they want to work with the state to flesh out the procedures.
The crux of Friday's 14-page "Oregon Interim Crisis Care Tool" is that hospitals shouldn't use a patient's chronic disability, limited quality of life or possibly shortened lifespan as a reason for denying them critical care in a crisis. The document lays out detailed steps for how a hospital can evaluate all patients who need critical care and rank them on a priority list, should there be too few ICU beds or other similar resources for them all.
Health experts statewide are nervously watching the rapid spread of the omicron variant and a surge in hospitalizations. Last fall, hospitals and health officials said rationing of scarce hospital beds and care was happening. There were reports that some patients had died for lack of care, including some who did not have COVID-19.
"There could come a time when care will need to be rationed based on (limited) resources," Dr. Dean Sidelinger, the state's epidemiologist, said at a news conference Friday announcing the guidelines.
This year, the state hasn't reached that point. As of Jan. 10, the state had 46 available adult ICU beds, out of 647 total, and seven out of 41 pediatric ICU beds, according to health authority data. A total of 692 COVID-positive patients were in Oregon hospitals as of Jan. 10, down from the peak of nearly 1,200 in September, and far short of the more than 1,600 that the state has forecast for later this month.
As of Jan. 10, the state had 53 COVID patients on ventilators, and there are 866 ventilators available, according to health authority data.
The new guidelines will be "incredibly helpful" if hospital ICUs are overwhelmed, Gelser Blouin told The Lund Report. "We all hope we don't get there," she added.
While advocates cheered the new guidelines, Gelser Blouin and the four other lawmakers also urged the health authority to go further to protect the rights of the elderly, disabled and minorities.
Currently, Oregon's hospitals have their own protocols for how they prioritize patients for ICU care in the event there aren't enough beds for all who need one. Hospitals are supposed to obey state and federal laws barring discrimination based on race, disabilities, age and other factors. But hospitals keep those protocols to themselves.
The state should issue legally binding regulations that require hospitals to disclose whether they are using the state's new guidelines or some other method to determine who gets priority for ICU, ventilator and other critical-care resources, the five lawmakers wrote. If a hospital is using a different set of crisis guidelines, the state should require that it be disclosed to anyone who wants to see it, the lawmakers added. 
In addition, the state should establish "a process for the collection and reporting of information regarding types of care denied because of the crisis care guidelines and the demographics of those denied care. This is essential to longer term discussion about an appropriate crisis care standard and will help policymakers and hospitals evaluate any unintended inequities in the application of the tool," they wrote.
The question of how hospitals allocate critical-care resources such as ICU beds has lingered for years, said Emily Cooper, legal director for Disability Rights Oregon, which hailed the new standards.
"COVID has only exacerbated the need" for publicly disclosed, clear and uniform statewide standards, Cooper told The Lund Report.
"We should all know what the hospitals are relying on" to make crisis priority decisions, she said.
Friday's announcement by the health authority capped several years of wrangling between the state and advocates for the disabled, who fear that doctors at some Oregon hospitals have allocated ICU beds, ventilators and other equipment improperly taking into account a patient's disabilities, pre-existing medical conditions, or chronic illness that may shorten their long-term lifespan.
In a complaint filed with the federal government in May 2020, Disability Rights Oregon said the Oregon Health Authority must ensure that people with disabilities, or who are elderly or from communities of color, are guaranteed the same rights as others to crisis health treatment. A hospital shouldn't deny someone critical care on the assumption that, after discharge, the person might, due to other illnesses, have a low quality of life or just a short time left to live, the advocacy group argued.
In response to the complaint, the health authority in December 2020 issued a seven-page set of "principles" on the issue, stating that hospitals "should not exclude patients (from critical care facilities and services) on the basis of a known or suspected co-morbidity or underlying condition/diagnosis," including a range of disabilities. Also, the document said hospitals that use a scoring system to determine the patient's likelihood of survival should consider "the likelihood of surviving their current illness to hospital discharge."
The new guidelines issued Friday build on the 2020 memo, providing concrete steps that doctors can follow, Gelser Blouin said.
Cooper said that given Friday's announcement, her group would withdraw its complaint to the Office of Civil Rights of the U.S. Department of Health & Human Services.
In that announcement, the health authority said it will convene a panel of experts and stakeholders to further develop the guidelines.
The Oregon Association of Hospitals and Health Systems applauded the agency.
"The OHA interim crisis care guidelines are a good first step. As the Omicron variant puts even more pressure on hospital capacity and the health care workforce, it's important for clinicians to have a tool to guide very difficult decisions about how to allocate resources in a time of scarcity. We appreciate that OHA has committed to convening clinicians and other stakeholders to further develop a tool, and hospitals look forward to participating in that process," association CEO Becky Hultberg said in a statement.
Gelser Blouin said the state should require hospitals to alert the public and the state when ICUs are so crowded that hospitals begin rationing ICU care and turning away some patients.
She and the other lawmakers also noted in their letter that the state should collect information on "types of care denied because of the crisis care guidelines and the demographics of those denied care." 
The state is expected to issue proposed rules to implement the guidance any day.
You can reach Christian Wihtol at [email protected].