Concerns linger as state health officials start to distribute funds lawmakers authorized in 2021.
Image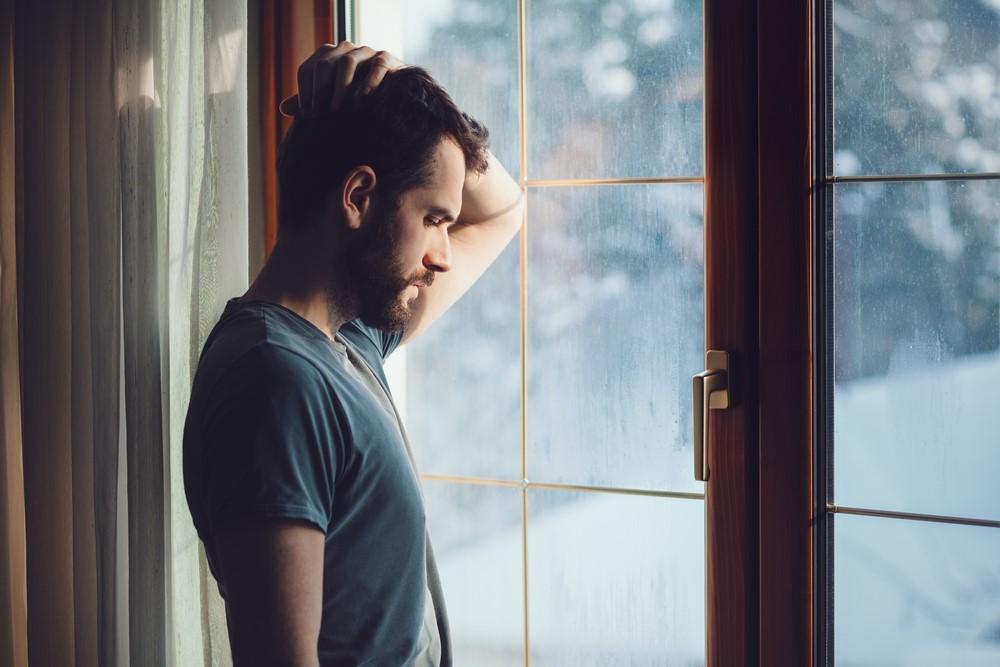 May 31, 2022
The Oregon Health Authority is mounting a push to get new behavioral health funding to providers, months after coming under fire for sluggishness in distributing money the Legislature authorized in 2021. 
The authority released a timeline of its efforts and plans on Thursday. The plan comes nearly a year after the Legislature appropriated a $1 billion package of incentives and new programs in the 2021 session. It was the single largest influx of new spending on behavioral health in the state's history and came amid a pandemic that has exacerbated the state's frayed behavioral health system.
The package includes additional residential services, incentives for staff and providers, and scholarship programs to motivate people to enter the behavioral health workforce, including rural areas that struggle to recruit people. 
But unfinished work remains as the health authority labors toward setting up systems and rolling out the programs.
State officials have defended their deliberate pace as necessary to ensure an adequate system. In the 2022 short session, for example, the health authority asked for more staff to help its behavioral health unit roll out the new programs and initiatives lawmakers funded the year before. 
Even so, it's a pace that has frustrated providers and agencies as the state's behavioral health crisis continues to unfold more than two years since the pandemic started. Before the pandemic, Oregon already ranked among the worst states in the nation for access to behavioral health care.
The strain on the system has manifested itself in different ways. Residential facilities were forced to reduce capacity due to COVID-19 restrictions. Burned-out workers exited the field and providers struggled to fill open positions and keep programs and facilities running. 
Residential facilities lost nearly 400 beds across the state for adults and children during the pandemic, much of it due to an inability to recruit and retain workers. 
In the health authority's announcement of the timeline, Steve Allen, the agency's behavioral health director, said urgency is paramount.
"These resources are intended to provide immediate support to behavioral health workers and give programs a sustainable base of funding they can count on to make behavioral health treatment more accessible and equitable in Oregon."
Heather Jefferis, executive director of the Oregon Council for Behavioral Health, said providers are grateful and the funding will help. However, given the workforce losses during the pandemic, the increased funding is not an immediate long-term solution. 
"I would want our communities to really understand the gravity of the situation for behavioral health access," Jefferis said. "We've lost so much access in the last three years … that these investments are absolutely necessary and critical. But they may not feel like increases to the general community because we have so much to make up for with all the losses we've had."
In a June 2021 survey of providers, the council found 20% of them reported it takes six months or longer to fill a position. Another 18% reported perpetual job openings due to a lack of candidates.
Here's a look at where the money will go:
Workforce Incentives: The health authority said it started this week to distribute grants to providers in a bid to help their efforts to recruit and retain employees. 
In all, the state is awarding grants to 159 organizations and providers across Oregon. The one-time funding totals about $132 million and the program comes through House Bill 4004, which the Legislature passed earlier this year during the short session.
To get the money out, the state relied on a simple application process that takes into account the size of a provider's workforce. Of the money, 75% is supposed to go directly toward employee salary enhancements, such as recruitment and retention bonuses and raises. The other 25% is supposed to go toward general programs that help employees, such as a new espresso machine in the breakroom or child care services.
The median award was about $334,000. The top recipient is Oregon's largest provider, Cascadia Behavioral Healthcare, which is slated for $7.2 million.
In a statement to The Lund Report,  Eric Sevos, Cascadia's chief strategy officer, said the Legislature and Oregon Health Authority are helping the organization provide essential and life-saving care to the most vulnerable.
"Without adequate funding, agencies like Cascadia have been struggling to retain and recruit the workers that make this support possible," Sevos said. "This means longer wait times for critical services.  HB 4004 provides a needed infusion of revenue for organizations such as Cascadia to address staffing shortages, enabling agencies to provide additional meaningful compensation for this critical workforce."
Sevos said that while it's one-time-funding, the additional news of a Medicaid rate increase will help in the long term.
"While this won't resolve all the factors related to workforce sustainability in behavioral health care, it is an important step in the right direction," Sevos said.
Housing and residential programs: The state's efforts to bolster housing and residential treatment programs still need more time, state officials said. 
In all, there's an effort to put about $230 million toward housing and residential treatment programs. 
That includes:
Counties will get direct awards that total $100 million by the end of the summer, state officials said. 
Separate from that, the state is running a competitive grant program with $112 million to expand housing and residential services for mental health treatment and substance use disorders. That includes new construction and major renovations so existing facilities can serve more people.
Award letters have gone out for a separate pot of $10 million for projects to boost residential capacity in the short-term by another 70 beds.
Multnomah County Commissioner Sharon Meieran said the workforce investments give her reason to be "cautiously optimistic we'll start to see the results."
However, she said, there's much work that remains to be done. For example, $130 million — more than half — of the state's investment in residential services is from the 2021 session "and I have not seen anything yet resulting from that," Meieran said.
"I hope it happens," Meieran said. "I'll believe it when I see it. I remain frustrated by the pace at which the state is taking action for the behavioral health crisis that we're facing."
Records show the award letter for the $10 million went out on March 11 notifying six recipients they will receive funding. More than two months later, the money isn't in their bank accounts yet. 
Documents will be finalized between the second week of June and the end of the month, said Tim Heider, spokesperson for the health authority. That time frame is necessary for a number of steps, including giving the awardees time to secure a site and having lawyers for both parties sign off on the agreement, Heider said.
Once that's finished, Heider said, "we will be off and running with construction by or before July since most of these awardees have construction plans and contractors in place to begin work." 
The state is also putting about $20 million toward tribal programs, with awards due to go out in the late summer and continue into spring 2023.
Officials have started to lay the groundwork for residential projects after the Legislature appropriated money for housing in 2021. In the fall of 2021, 100 community organizations and four tribes received planning grants totalling $5 million, or about $50,000 apiece to make bids for the project
Medicaid Rate Increases: Separately, the health authority is proposing increases in Medicaid-funded provider payment rates as part of its push to aid recruitment and increase workforce diversity. 
The Legislature provided $42.5 million in 2021, which the health authority estimates will provide about $112 million in matching federal Medicaid funding. 
The nearly $155 million in increases would allow fee-for-service rate increases for providers. 
The federal government would need to sign off on the plan, which the health authority said it's pursuing this summer.
Under the proposed fee-for-service rate increases for providers:
Programs that serve children with intensive psychiatric treatment would receive rate increases of approximately 37%.
Rates for substance use disorder residential treatment services would increase by about 32%.
Rates for adult residential mental health treatment programs would increase by 30%.
If approved, the increased rates would be retroactive to July 1, 2022. 
Starting Jan. 1, 2023, the health authority plans to provide increases to coordinated care organizations intended to be passed along to behavioral health providers.
Other programs: Programs that are in the pipeline include a peer respite program, which sets up four centers throughout Oregon for people to stay for up to two weeks when they don't need hospital-level mental health care.
The Legislature funded that program with $6 million in 2021. But the state hasn't yet hired an administrator to run it and the request for proposals probably won't go out until August at the earliest. 
"It is definitely moving, and it's definitely going to be stood up, so we're glad about that," said Kevin Fitts, a longtime advocate for mental health care services who lobbied for the peer respite funding. However, Fitts said, the state needs to do a better job of moving quickly and keeping consumers at the forefront of its work.
Separately, the state is still in the early stages of spending $80 million that the Legislature approved in 2021 for scholarships and clinical supervisions for students through House Bill 2949.
Out of that pot of money, $5 million is allocated for scholarships for the 2022-2023 school year. However, the state cannot drag out the spending indefinitely. 
The federal COVID-19 relief money comes from  the American Rescue Plan Act of 2021. Those funds must be allocated by the end of 2024 and returned if they are not spent by Dec. 31, 2026. Oregon Health Authority officials say that with that timeframe, funds allocated in 2024 could not be spent if someone makes a three-year commitment and opts to take a sabbatical for six months. An authority spokesperson said the agency is exploring ways to shorten the service period for the funding and efficiently spend the money.
You can reach Ben Botkin at [email protected] or via Twitter @BenBotkin1.