Oregon Health Authority Delays Contract
Up to $2.5 million will be spent over the next five years to help coordinated care organizations transform the delivery system
February 15, 2013 – More than 40 healthcare organizations and entrepreneurs are vying for a multi-year contract worth up to $2.5 million intended to help coordinated care organizations achieve their goals.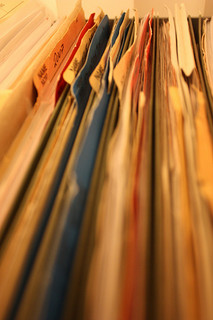 Originally, the Oregon Health Authority set a deadline of February 13 for proposals. However that date has been extended to February 27 – to give applicants more time, according to Patty Wentz, spokesperson. The contract will be awarded March 14, for an April 8 start-up date.
However, several Capitol insiders are raising questions about this new contract and whether the Ways and Means Committee, which oversees the budget for the Oregon Health Authority, has been updated.
"If we're expecting communities to play nice together and get along, then why wasn't there full disclosure of the amount of funds available for setting up the structure that will coordinate CCOs, and where's the blueprint for that structure," a healthcare lobbyist told The Lund Report. "Very few people were aware of the existence of that grant plus the potential addition of another layer of management. Initially, very few knew far enough in advance to request letters of support, before most of the rest of the potential competitors were even aware of the RFP."
According to Dr. Bruce Goldberg, director of the Oregon Health Authority, it's essential for the coordinated care organizations to work together in an organized and structured way.
"Health system transformation means we are in a new environment where we all have shared accountability for improving quality and reducing cost growth," he said. "Communication with and among the coordinated care organizations will be key to our success. Sharing best practices, challenges and opportunities for collaboration among the Oregon Health Authority, coordinated care organizations, providers and stakeholders will mean we will continue to move forward quickly towards a new model of care."
To achieve those goals, the contractor is expected to:
Promote effective interactions between CCOs and other stakeholders

Bring together healthcare partners to work with CCOs to advance the goals of healthcare transformation

Provide technical assistance and organizational expertise

Develop work plans in consultation with the Oregon Health Authority to support the success of coordinated care organizations, and to

Gather information about the progress and success of coordinated care organizations in transforming the delivery system.
Image for this story by Artform Canada (CC BY-NC-ND 2.0) via Flickr.