Guidelines discussed Wednesday would align recommendations for opioid prescribing for back pain and five other chronic pain conditions, adding new treatments like yoga, behavioral therapy and massage.
Image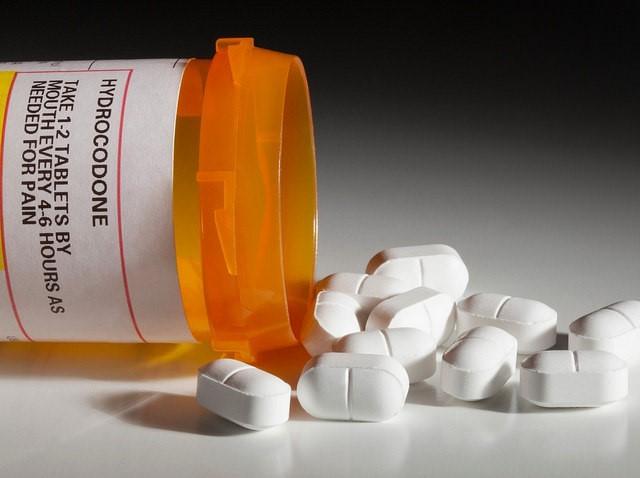 December 5, 2018
After an uproar from patients, an Oregon pain advisory committee has abandoned a proposal to taper chronic pain Medicaid patients off opioids altogether.
The revised recommendations discussed Wednesday at a meeting of the Chronic Pain Task Force in Lake Oswego say that opioids might be appropriate for some patients but not for others, leaving the decision up to doctors and their patients.
"At the heart of the revised changes, we wanted to make sure it was clear that the (Oregon Health Authority) believes that health care is really dependent on the trusting relationship between patient and provider," said Dr. Dana Hargunani, chief medical officer of the health authority. "All of the proposal elements particularly addressing opioid tapers ... are intended to be flexible and to meet individual patient needs based on that patient-doctor relationship."
The guidelines are part of a review of approved treatments by the task force of chronic pain treatments. For the first time, they would give patients with five conditions -- fibromyalgia, chronic pain syndrome, chronic pain due to trauma, other chronic postprocedural pain and other chronic pain -- access to treatment like physical and behavioral therapy, massage, exercise therapy, acupuncture and yoga.
As revised, the guidelines say that taper plans, when appropriate, should take the dosage to zero on an individualized timeline and that patients should have access to substance abuse treatment, as appropriate.
Oregon's Medicaid system under the Oregon Health Plan is unusual in that it uses a prioritized list of health services that are ranked based on scientific evidence and other factors. The current list excludes treatments for those five chronic pain conditions. They can see providers who can prescribe covered medications but that's about all the health plan covers for those conditions.
In June, the task force first recommended adding a variety of treatments for those five chronic pain conditions. It called for limiting opioid prescriptions to 90 days and tapering patients on long-term opioid use off the medications within a year.
Chronic pain patients were outraged. They mobilized, protesting outside the task force's meetings. They also gave emotional testimony, warning officials that cutting some patients off opioids could amount to a death sentence. Pain specialists across the country also weighed in, stunned that Oregon would consider such a drastic proposal. Two physicians -- a psychiatrist at the Yale School of Medicine and a preventive medicine specialist and professor at the University of Alabama -- even wrote an op-ed piece in The Wall Street Journal calling the policy extreme.
The health authority said it listened.
"Public comment continues to be really important," Hargunani said Wednesday.
The revised guidelines allow for "safe and appropriate prescribing" for patients without a taper plan, Hargunani said. Patients with conditions that are not treated effectively with opioids should be tapered off them but that process should be tailored to the patient's condition and needs.
The guidelines call for providers to evaluate patients for addiction risks and to review the patients prescriptions on the state's monitoring program for controlled substances. They also call for annual urine tests to prevent substance abuse; no concurrent prescriptions of benzodiazepines, which include drugs like Xanax and are used to treat stress and anxiety; and limiting prescriptions to a morphine equivalent of 50 milligrams, allowing up to 90 milligrams in some cases.
That limit sparked reactions from pain patients during the public testimony segment of the meeting.
Caylee Cresta said capping the dose could hurt some people -- like herself.
"I have a very, very rare condition," Cresta said. "I'm a patient who benefits from high-dose opioids."
Her concerns were shared by several eminent pain specialists. Dr. Sean Mackey, head of Stanford University's pain department, sent a letter to Gov. Kate Brown, the task force and other committees that expressed "great concern" that the proposal does not call for monitoring patients to see whether they're in distress, in pain or are suffering a lower quality of life. The letter also said that a claim by the task force that one study supports mandatory tapering to zero was in fact contradicted by the study.
"None of these entities has endorsed mandated, unidirectional forced opioid tapering for any specific (condition), as the Chronic Pain Task Force has done," he wrote. The letter was also signed by several past presidents, like Mackey, of the Amercian Academy of Pain Medicine.
"This is a very complex situation," Evelyn Blackburn, who has a rare pain condition and co-founded the Oregon Pain Action Group, said in an email to The Lund Report. "The alternative treatments they are offering as a covered service has its own set of complications for chronic pain patients, including accessibility in rural areas," she wrote.
"My protocol includes both pharmaceuticals and non-pharmaceuticals, including alternative treatments and opioid therapy, along with a strict anti-inflammatory diet and supplements," Blackburn said. "I have many tools in my pain 'toolbox' and taking away or reducing my opioid therapy is taking a necessary tool out of my toolbox. Most chronic pain patients have tried alternative treatments, and I can't think of anyone who considers it a replacement for opioid therapy. Alternative treatments should not be treated as a replacement for opioid therapy, but rather another tool to be used to help control pain." 
In devising the new recommendations, the task force considered a review by Oregon Health & Science University of studies on tapering. It found low-level evidence that tapering might improve pain, function and quality of life and little evidence of harm. But one Veterans Affairs review noted an increase in suicidal thoughts and suicide attempts among patients taken off the medications involuntarily.
The guidelines include treatments for back pain which were added to the approved list in July 2016. That revision called for limiting prescriptions of opioids to 90 days and added treatments for back pain that had not been covered before, including chiropractic manipulation, acupuncture, physical therapy, and if available, yoga and massage therapy.
In 2017, some 100,000 Medicaid patients had a primary diagnosis of back pain.
A survey of coordinated care organizations that act as Oregon's Medicaid insurers complained that the treatments were expensive. Adding the five new chronic pain conditions to the treatment list will cost more money. Between July and December 2017, more than 67,000 people on Medicaid had a claim related to the five chronic pain conditions.
The task force recommends making the coverage for opioids the same for back pain and the five chronic pain conditions, which would lift the current 90-day cap for spinal pain patients.
The task force is likely to make some tweaks to the document before review by a benefit review committee in January. If approved, it will go before the Health Evidence Review Commission for final approval.
It would go into effect in January 2020.
You can reach Lynne Terry at [email protected].