The state's director of behavioral health highlights new investments, but says closing treatment gaps requires more action
Image
March 21, 2023
The Lund Report's recent article on the lack of substance use treatment beds for youth in Oregon highlights the tragic consequences of decades of neglect for the statewide behavioral health system, its workers and the teens and adults it serves. Yet, Oregon is on the cusp of a turning point. Newly funded treatment beds are coming online, and legislative investments are helping to recruit and retain more counselors. Gov. Tina Kotek has made it a priority to sustain and expand these investments. But we still have a long way to go before our treatment and prevention capacity meets the need in every Oregon county.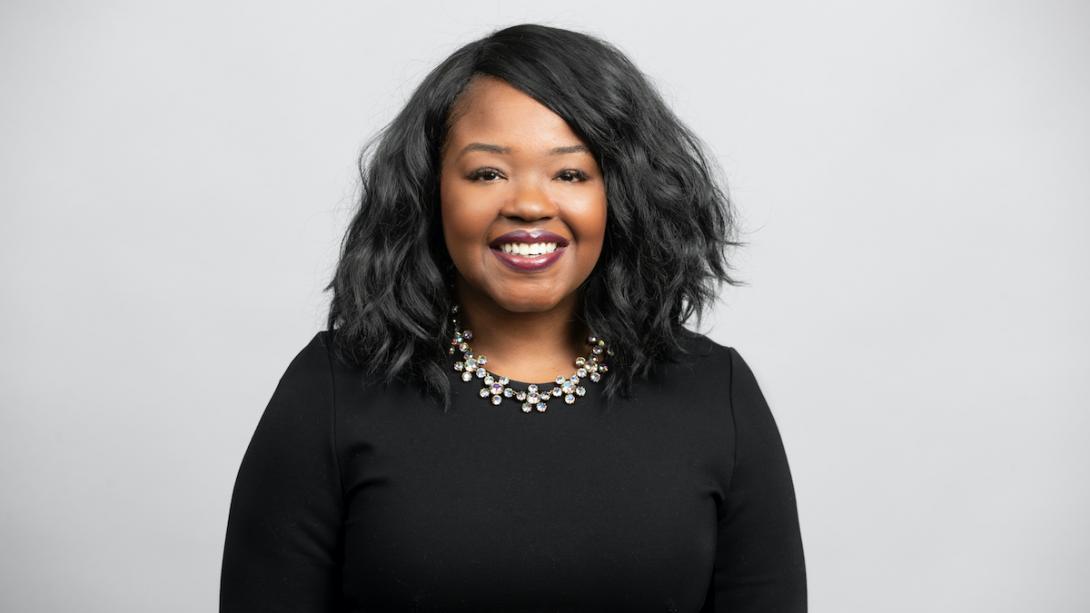 As Oregon's new behavioral health director, I'm focused on action, accountability and adaptation — closing those gaps, using new tools to measure our progress and breaking down silos to ensure the system is more resilient, culturally responsive and able to tackle new threats, like fentanyl. But the state needs partners — such as coordinated care organizations (CCOs), counties and providers — to turn new investments and systems into better mental health and addiction treatment outcomes for Oregonians.
The stakes are high. Today, too many people find themselves unable to get the treatment and support they need. And those who can, encounter a system that is siloed, hard to navigate, overburdened and vastly under-resourced.
These unmet needs feed into the downstream impacts of homelessness and addiction. People end up living on the street, in jail or stuck in the limbo of a hospital emergency department because we don't have enough treatment and housing options. Far too many people in Oregon are dying preventable deaths from fentanyl, methamphetamine and other dangerous substances swamping our communities, including alcohol-related deaths. 
The COVID-19 pandemic hit behavioral health programs hard, as many dedicated but underpaid counselors left the system, forcing programs to scale back treatment beds and slots — even as demand for those services spiked. Across the system today, treatment programs only have (on average) 2 out of every 3 counselors and other staff they need to be fully operational.
New investments are closing capacity gaps
Over the past two years, Oregon lawmakers added $1.3 billion in new funds to raise rates by 30% for most mental health and addiction providers, recruit and retain a more diverse workforce, expand services for people in crisis and build more recovery housing. By the end of 2024, these investments will bolster treatment and housing, including:
605 transitional and permanent supportive housing units​.

320 licensed residential beds​.

93 emergency or temporary shelter units.

37 new residential treatment beds for youth — a direct investment to fill the gaps in youth treatment identified by the Lund Report.
In addition, the Oregon Health Authority has distributed nearly $300 million in Measure 110 funds to fund local networks that provide harm reduction, treatment, peer support, housing and other services in every Oregon county. Already, there have been more than 60,000 service encounters across these categories (i.e., some people may have received multiple services).
Oregon is still playing catch-up, but Gov. Kotek's requested budget would sustain these gains — and build on them.
The governor's budget adds new funds to disrupt the expensive and harmful homelessness-jail-hospital pipeline that awaits too many people with unmet treatment needs. The budget decreases preventable deaths. And it stabilizes, supports and diversifies the behavioral health workforce.
Moving from crisis to thoughtful planning
Even with these large-scale investments, system gaps remain. For that reason, Gov. Kotek has asked me to lead a statewide assessment and strategic planning process for mental health, substance use and recovery services, treatments and supports, which we'll complete by the end of this year. This assessment will update the ground-breaking analysis the Oregon Health & Sciences University/Portland State University School of Public Health conducted in 2022 that quantified Oregon's current substance use disorder treatment gaps. It will tell us if we've turned the corner in plugging holes in our treatment system and where we need to focus next.
With that analysis, Gov. Kotek intends to bring a 5-year-plan to lawmakers in the 2024 short session to build out the continuum of care so that every Oregonian can get the mental health and addiction services they need, when they need it — and we can break the connection between untreated behavioral health disorders, homelessness, jail and hospitalization.
In the meantime, Gov. Kotek has prioritized more than $70 million in new funds in Senate Bill 1044 to divert vulnerable people with mental illness from jails, help Oregon State Hospital patients successfully re-enter the community (and avoid hospital readmission), build on momentum to support schools, communities and providers to prevent youth and adult suicide, and provide residential and in-home behavioral support services to children — prioritizing youth leaving foster care. These investments would begin to move the system out of crisis response and toward a more strategic approach.
Finding solutions in the community
But state funding and strategic plans won't be enough. I've been a clinician, and I've run the behavioral health and the public health departments in Oregon's most populous county. I know the answers to our hardest questions need to come from the local level — in the voices of consumers, outreach workers, treatment counselors, peers, housing advocates, family members and others who want to see their loved ones recover their well-being as much as they want their communities to recover their cohesion and quality of life.
In the coming months, I want to hear from all these voices. I pledge to listen with compassion and act with urgency. I hope others will too.
We all have a role to play. Coordinated Care Organizations can expand their service networks, invest in behavioral health programs and broaden the spectrum of residential housing they provide. County partners can align their contracts to help the state plug gaps in our continuum of care. Schools can expand prevention programs and help drive down youth overdoses in the same way we've reduced suicide deaths in recent years.
We can't solve these problems overnight. But we can turn today's progress into meaningful change if we expand on the investments of the past two years, work together, and build a continuum of care that is truly accountable to consumers and communities.
Ebony Clarke is the behavioral health director at the Oregon Health Authority.