Oregon hospitals urge lawmakers to refrain from new mandates, saying they're nearing capacity because they can't discharge patients like they normally do.
Image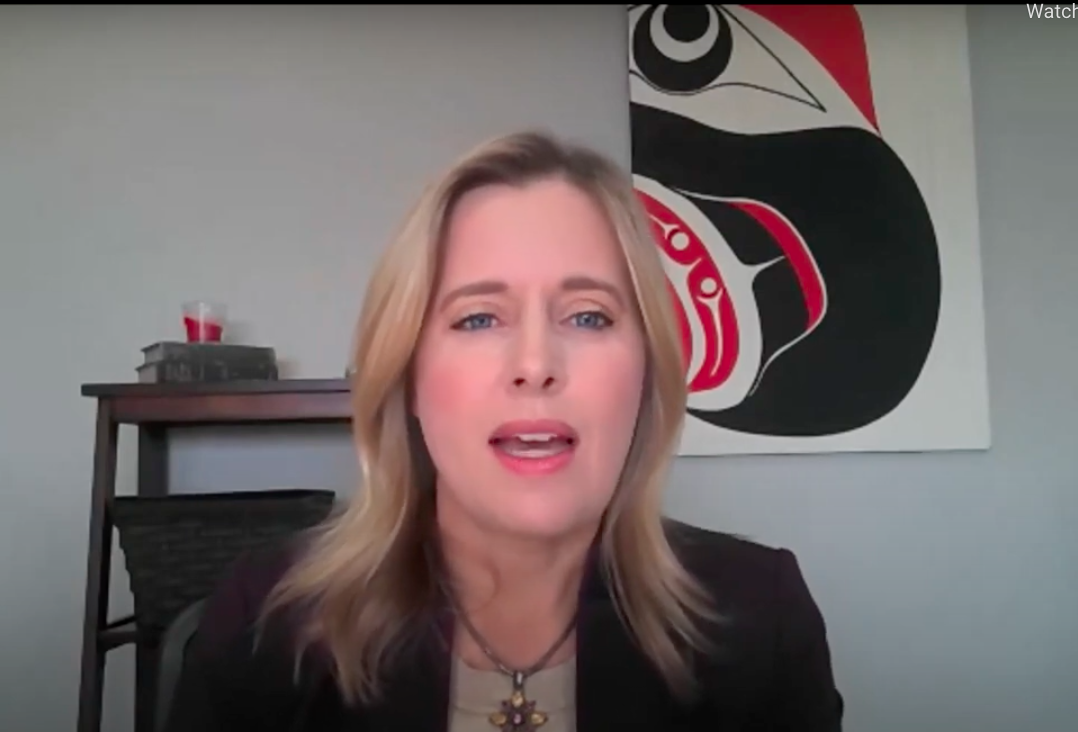 January 20, 2022
The omicron surge is highlighting chronic weaknesses in Oregon's hospitals and long-term care facilities, as increasing numbers of patients are being boarded in emergency departments and other hospital units because there aren't enough beds at non-hospital settings to take them, a top hospital industry official said Thursday.
At the heart of the crunch lies a shortage of trained health care workers across the health care system, said Becky Hultberg, CEO of the Oregon Association of Hospitals and Health Systems, the trade group representing Oregon's hospitals.
Big contributing factors include that some patients being boarded in emergency rooms have no home to return to, or are mentally unwell and will not be accepted into some post-hospital care facilities, Hultberg said.
The growing challenge Oregon hospitals face discharging patients who shouldn't be occupying beds comes as the facilities are bracing for an increase in COVID-19 patients that will strain their resources in coming days, Hultberg said.
"The sheer number of patients, exacerbated by staffing and discharge challenges, has the potential to overwhelm the hospital system. The next two weeks are going to be tough. There is a war going on in our hospitals against this virus that isn't visible to the public," Hultberg said.
As of Thursday, Oregon hospitals had 1,046 confirmed or suspected COVID-19 patients, near the peak of 1,178 in the Delta variant surge in September, according to OAHHS's database.
Emergency department boarding – the practice of keeping a patient in the emergency department because there is nowhere else available in the hospital or elsewhere to send them – totalled 259 patients statewide, the organization said. Delayed discharges – patients being kept in hospitals because there were no long-term-care beds or other similar facilities to discharge them to – stood at 587 patients, far higher than during the Delta surge.
Hospitals around the state are now filled to 90-plus percent capacity, compared with a typical historical level of 60-70%, Hultberg said. Some 251 hospital non-ICU adult beds were available on Thursday, from a total of 4,246, according to Oregon Health Authority data.
The one bright side: patients now tend to be less sick from the omicron variant than they were from the Delta variant, Hultberg said.
That means emergency departments rather than intensive care units are bearing a lot of the burden.
Statewide, there were 45 available intensive care unit adult beds on Thursday, out of a total of 648, according to Oregon Health Authority data.
Hultberg declined to specify what if anything more state agencies or policy makers might do now to combat the latest surge.
In the immediate term, the public can help by getting vaccinated, wearing masks, distancing and ensure they are well ventilated spaces, Hultberg said.
But she said the crisis is a wakeup call to spur the state to ensure a better pipeline for getting people into healthcare careers, increasing beds for post-hospital facilities like residential care, nursing homes and rehabilitation centers, and providing housing for the homeless and behavioral health support so patients aren't boarded in emergency departments.
"It is past time to address this problem. Hospitals have been sounding alarm bells for the entire pandemic about the challenges of discharging patients. We need help in moving patients out of the hospitals," she said.
At the same time, Hultberg said she recognized that deficiencies in the breadth of the health care system are not easy to correct and existed before the pandemic.
Hultberg urged state lawmakers to avoid imposing new mandates on hospital systems.
The industry is already haggling with the state over a law the Legislature passed last year controlling mergers and acquisitions by hospitals and other large health care businesses. That law will have "far-reaching and negative impacts" on hospital systems, Hultberg said. The industry wants to water down the law.
In recent years the state has imposed other mandates on hospitals and other big health care organizations, including requirements they curb the rapidly rising cost of health care services and broaden their work to address social and economic factors that hurt peoples' health.
In the upcoming legislative session which starts in Salem next month, lawmakers must "recognize the fragility of the health care system and its ability to absorb any additional change, not do anything to put additional pressure on the system," Hultberg said.
You can reach Christian Wihtol at [email protected].