The university can only enroll several hundred people in a clinical trial, given its timeframe, so it is picking volunteers who are at high risk of severe symptoms and infection.
Image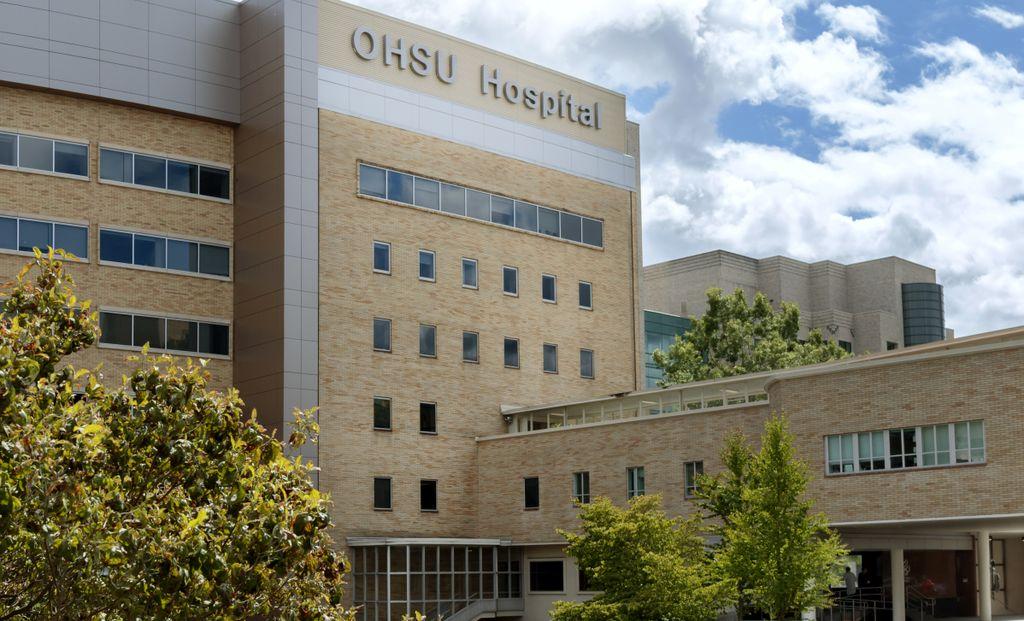 December 14, 2020
Oregon Health & Science University emailed thousands of people on Monday, warning them they might not be able to take part in a clinical trial for a COVID-19 vaccine.
The institution asked for volunteers in late November for a trial of the vaccine made by the University of Oxford and AstraZeneca, a British company. It had no idea its appeal would elicit such an enthusiastic response: At least 13,000 people have thrown their hat into the ring, and the response keeps coming, the email said. It was signed by the trial's principal investigator at OHSU, Dr. Marcel Curlin.
"From the bottom of our hearts, we are sincerely touched by your volunteer spirit and eagerness to help Oregon get out rom under COVID's cloud," the email read. But most people will not get to participate. OHSU can only enroll a few hundred people, the email said, to meet the trial's timeframe. 
OHSU is among 115 sites in the United States testing the Oxford-AstraZeneca vaccine. It's the only site in Oregon. The university asked that people be within 90 minutes of its campus, be at least 18 years old, have no serious illnesses and have chronic illnesses like high blood pressure under control. Volunteers myst not have antibodies to the novel coronavirus, which would indicate that they'd been exposed to the virus. 
Enrollment will end when the research sites enroll 30,000 volunteers. Curlin expects that to happen the first few days in January.
The email, which was in English and Spanish, said that Curlin and his research team will prioritize volunteers with the highest risk of infection, as directed by AstraZeneca. This includes people who are essential or frontline workers who have frequent contact with others, like warehouse workers or people who work in food plants. There have been large workplace outbreaks linked to both. AstraZeneca also wants sites to give preference to Black, Indigenous and people of Color who are older than 55.
Minorities and older people have been among those who've been at the highest risk of severe symptoms from the novel coronavirus. Older people, especially seniors aged at least 65, tend to have weakened immune systems that might not be able to easily fight off a new and potentially deadly virus. Many minorities have lacked access to good health care and have higher rates of diseases that could thwart a strong immune response.
AstraZeneca has tested its vaccine in 23,000 people in Brazil and Britain and has testing sites in Japan, Russia, South Africa, Kenya and India. The sooner it has solid data showing high degrees of efficacy and safety, the sooner it can apply for emergency use authorization from the Food and Drug Administration. By enrolling people at high risk for exposure, OHSU will put the vaccine to the test more quickly. And in testing high-risk people, trial will show how protective it is in preventing severe illness.
Two-thirds of volunteers will get the vaccine and the rest will be injected with a saline solution as a placebo. The trial will be double blinded, which means neither the researchers or volunteers will know who got the vaccine. They'll follow volunteers for two years but will likely tell people sooner than that whether they got the vaccine or the placebo, Curlin told The Lund Report, depending on interim analysis of the efficacy and safety or the availability of another vaccine for the general public. Curlin said he doesn't want people in the placebo group to miss out on getting a vaccine.
The first vaccine to win approval for emergency use, made by New York-based Pfizer and BioNTech in Germany, arrived in Oregon and other states on Monday. Another vaccine, made by Moderna in Cambridge, Massachusetts, is expected to be approved soon. They both showed a 95% efficacy rate. The Oxford-AstraZeneca vaccine was less effective, either 62% when two full doses were given or 90% when the first dose was a half one. A contractor made that mistake, surprising researchers. OHSU will give two full doses, following the trial's protocol.
Data from another promising trial of a vaccine candidate made by Johnson & Johnson is expected in January.
Even though OHSU received such a big response, it does not yet appear to have enough volunteers who meet the criteria. The email asked volunteers who've already expressed interest to encourage others who might qualify to volunteer by going to www.c19vaccinestudy.com.
OHSU hopes this won't be its last COVID-19 trial.
"If we aren't able to enroll you in this trial, please know OHSU looks forward to future involvement in other COVID-19 trials, and we may contact you again if you meet the criteria for our clinical trials," the email read. 
Volunteers who are not selected should not be disappointed, the email said. "Please know you have already made a valuable contribution toward the success of this important clinical trial, and to finding safe and effective solutions to the pandemic," it said.
You can reach Lynne Terry at [email protected] or on Twitter @LynnePDX.