The end of mask mandates in most public places marks a new chapter of COVID-19 as state officials retool their approach.
Image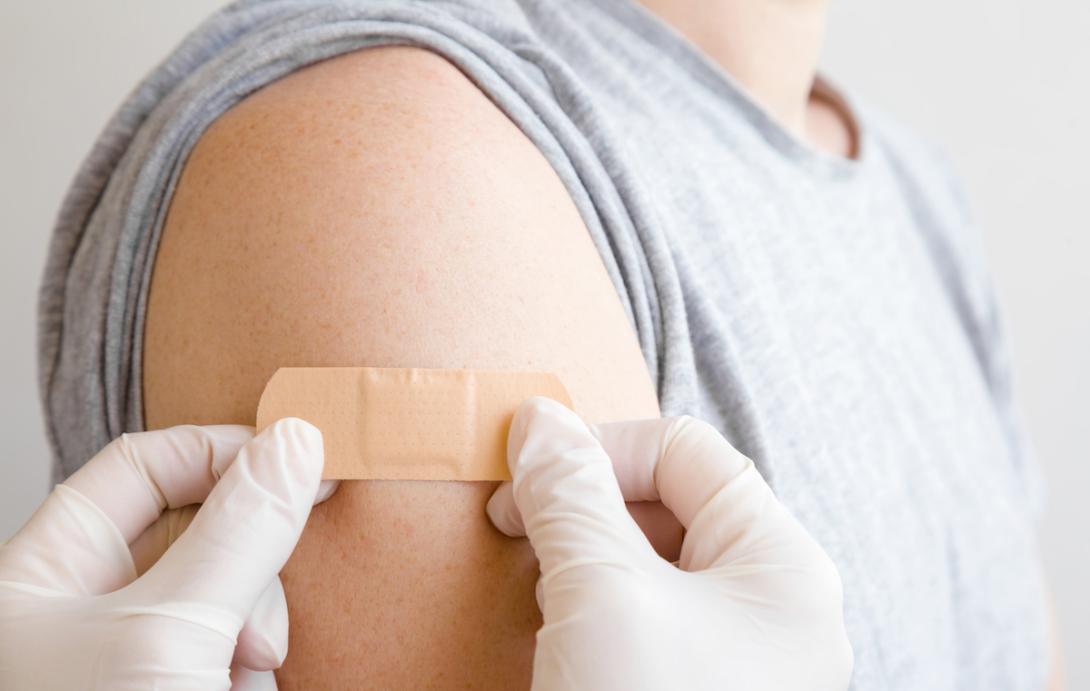 March 12, 2022
Oregon health officials and experts say the state must remain on guard against COVID-19 even as high-profile and visual reminders like mask mandates and mass vaccination clinics fade away.
They say the goal is not just to keep the virus in check, but to address wider inequities in the health system.
"With Omicron waning and so few Oregonians susceptible to new infections, we can close the emergency days of Oregon's COVID-19 response and open a new one," Oregon Health Authority Director Patrick Allen said Friday in a press conference outlining post-pandemic plans for the state. "In this new phase, our goal is to strengthen health resilience in our communities, not just to tackle COVID-19 but also to address long standing health inequities and other challenges."
He called it a "watershed moment" for the state.
Hospitalizations in Oregon have been dropping from worrisome levels, the state reports. 
"COVID-19 related hospitalizations have declined at a dizzying rate in recent weeks, far outpacing our projections and returned to levels we experienced in late summer before the delta and omicron surges," said Dr. Dean Sidelinger, state epidemiologist. 
COVID-19-related hospitalizations have fallen from a peak of 1,130 hospitalizations down to 261 hospitalizations as of Friday, Sidelinger said. Oregon Health & Science University modeling predicts hospitalizations will fall below 200 by the end of March.
Though sheltering in place and limitations on gathering are a thing of the past, officials said, the Oregon Health Authority will continue to rely upon monitoring, expanded testing capacity and vaccination — while focusing on hard-hit communities.
Among the measures that officials said won't go away:
Oregon will continue to test wastewater samples in more than 40 communities to track the presence of the virus and variants. 
The state will supply providers with enough COVID-19 therapeutics courses to treat more than 1,400 people at risk of severe illness each week.
The state will maintain capacity to administer more than 25,000 COVID-19 vaccine doses a day
The state will maintain testing supplies and laboratory capacity to perform a baseline of 130,000 COVID-19 tests per week.
The state will distribute vaccines, tests and masks to people at risk in so-called "priority communities" through its relationships with more than 175 local nonprofits, health clinics and other community groups.
Asked if he was nervous about scaling back restrictions, Allen said: "Part of our job at the health authority and public health is to be concerned and nervous about what's next."
But the indicators and trendlines are looking good, Allen said, adding "there's just not as much COVID out there in the community."
Allen said the state's pandemic recovery program, called RISE: Resilience in Support of Equity, is intended to help the state be prepared in light of the possibility of new variants emerging.
It's a way to "channel our nervousness into how to continue to do a better job protecting those vulnerable individuals from the circumstances that exist now as well as future developments," Allen said.
Sidelinger said the approach is akin to preparing for the worst and hoping for the best.
"We need to be prepared for our efforts in the future if a more serious variant comes towards us, causing more hospitalizations," Sidelinger said. "We don't install a smoke detector in our house while the fire's burning. We don't leave the house in the middle of a rainstorm without a raincoat or umbrella."
Allen said other, wider measures toward boosting the state's resiliency include Oregon's efforts to build a so-called "bridge plan" that will serve an estimated one out of six of the Oregonians who expected to become ineligible to remain on the Oregon Health Plan over the coming 18 months. That work will unfold through House Bill 4035, which will also guide the state's process of redetermining who is and isn't eligible for the Medicaid plan, which currently serves 1.4 million people. The federal government had kept people enrolled throughout the pandemic, but with that rule expiring it's estimated that about 300,000 Oregonians will no longer be eligible due to their income increasing.
Other Experts Weigh In 
Separately, a panel of experts at Oregon State University spoke Friday about COVID-19 and what the future holds on a global scale as approaches to managing the virus shift.
With the lifting of mandates, public health officials have to weigh the risks and be mindful of what may develop, said Courtney Campbell, an ethics expert and professor of religion and culture.
"When you rescind some of these requirements and masking and so forth you do open yourself up to the possibility of a new variant, creating additional disease, maybe additional severity," Campbell said.
Campbell said about 80% of his students plan to continue wearing masks after the mandate ends, citing concerns about the restriction lifting right before spring break.
The vaccination rate and the antibodies people have from COVID-19 infections "give us some confidence that our populations both in Oregon and in the United States have relatively strong immunity," said Chunhuei Chi, director of the university's Center for Global Health.
The pandemic showed shortcomings in the system, like the nation's treatment of disabled people and its shortage of skilled nurses and other health care workers, experts said.
Kathleen Bogart, an associate professor of psychology and director of the Disability and Social Interaction Lab at Oregon State University, said clear dissemination of information in ways that everyone can access, such as closed captioning, is critical.  Bogart said practices that may have faced resistance in the past – like working from home – have become acceptable.
Meanwhile, the war in Ukraine poses another threat to global recovery from COVID-19, as hospitals and clinics are bombed and refugees lack access to basic health care. 
As its health care infrastructure in that country is destroyed, there's also the risk of exposure from Russian soldiers who bring the virus in, Chi said. 
 "Ukraine has very limited capability" for public health measures during the war, Chi said, adding that neighboring European countries will need to monitor that aspect of the situation carefully.
Historically, the 1918-1919 Spanish flu pandemic was exacerbated by troop movements and close quarters, said Christopher Nichols, a history professor at the university.
"These are precisely the kinds of things we're seeing happening in Ukraine and the refugee crisis to come is likely to continue to exacerbate, amplify and deepen," he said. "So we should really be worried about … an unprovoked invasion that's been generating large-scale movement of people."
You can reach Ben Botkin at [email protected] or via Twitter @BenBotkin1.