Image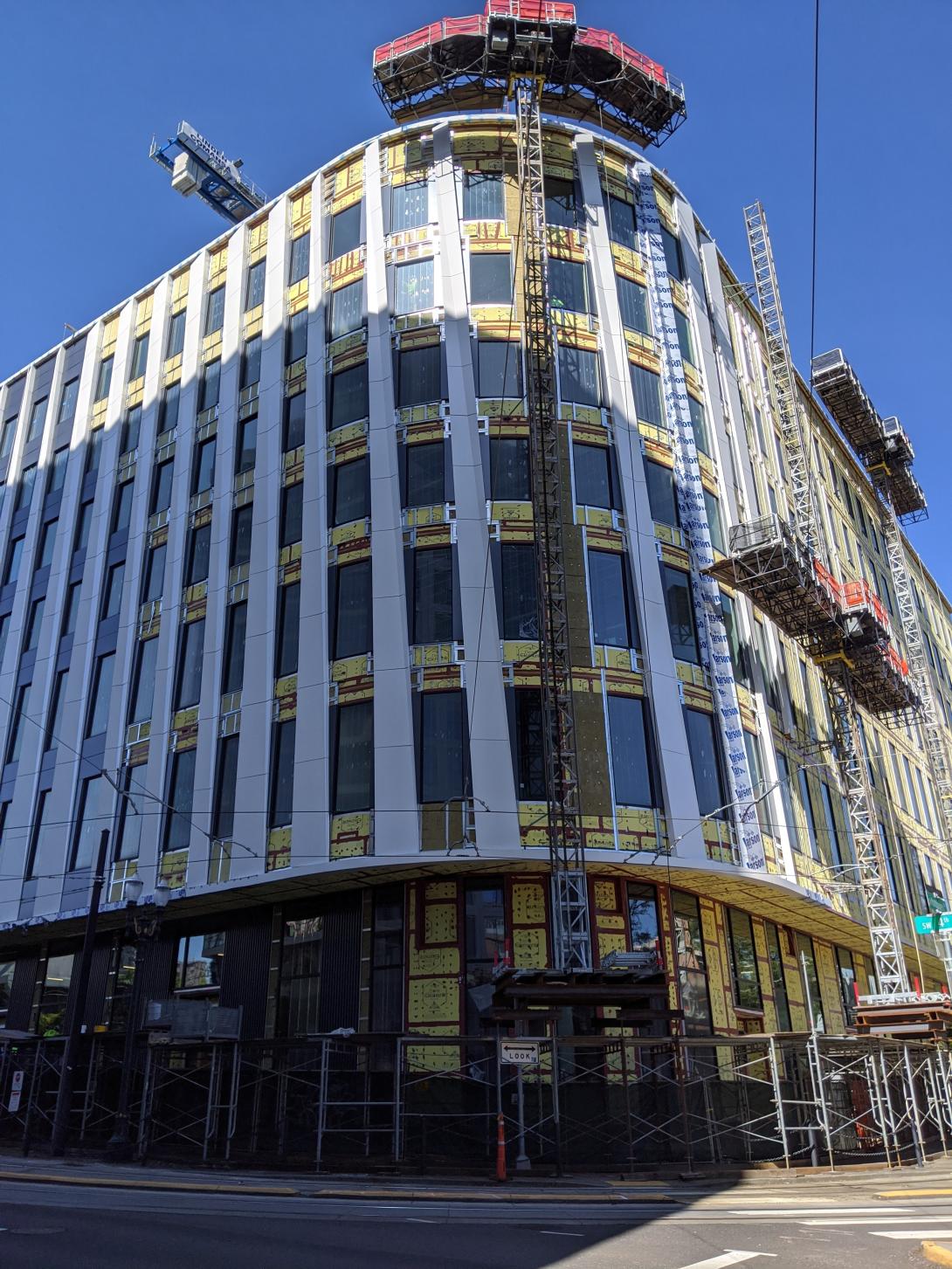 June 23, 2020
A noose was found at a construction site in Southwest Portland that's part of a joint project among the city of Portland and three educational institutions -- Oregon Health & Science University, Portland State University and Portland Community College.
They said in a joint statement that the noose was found May 20 at the Fourth and Montgomery Building, which is due to open this fall. The seven-story building will be home to the OHSU-PSU School of Public Health, PSU's College of Education, dental programs for Portland Community College and the city of Portland's Bureau of Planning and Sustainability. 
"This act of hatred is heartbreaking. It is reprehensible," the statement said. "And it is particularly troubling at a moment when our country seems to be waking up – finally – to the legacy of slavery and our collective failure to address anti-Black racism. Incidents like this one, and similar incidents happening around the country, remind us how deeply racism is embedded in our culture and how far we have to go to attain justice for Black Americans."

The contruction company in the project, Andersen Construction, notified the four partners on June 6, according to their statement. It's not clear why there was a time lag. The statement said Andersen notified Portland police, launched an investigation and provided support to affected workers. Andersen Construction's risk manager did not immediately respond to a request for comment about where the noose was found and by whom.

OHSU's president, Dr. Danny Jacobs, told his staff on an internal web page that "a racist symbol of harassment and intimidation" had been found at the construction site, saying  he was "deeply disappointed and saddened."
"This despicable act is a painful reminder that dismantling systemic racism will not be easy but we are unwavering in our commitment to bringing about its demise," he wrote.
Earlier this month, he posted a similar statement, telling staff that during an OHSU online work session in April an employee had posted a picture of two nooses. He said that OHSU had taken "strong disciplinary action" against the employee. 
That noose incident was the third at OHSU in about three and a half years. Jacobs, who is Black, has expressed indignation, vowing that OHSU will not tolerate racism. But Black leaders and others at OHSU are frustrated and discouraged by the institute's response. The person behind the first noose in 2017 continued to work at OHSU and that the second incident last year remains unresolved. 
Several sources said the employee in the April incident was not fired and is a member of American Federation of State, County and Municipal Employees Local 328, which represents about 7,000 employees at OHSU. Its contract with OHSU includes a just cause standard that requires the institution to follow a series of steps before firing someone. But the union would not be likely to protect that person, according to Matt Hilton, an OHSU employee and president of the local. 
"If an employee was disciplined for displaying a noose in a work site, it is inconceivable that our executive board would disagree with the discipline," Hilton said. "We do not tolerate racism."
In comments on OHSU's internal web page on Tuesday, some employees hailed Jacobs, thanking him for being transparent. But one Black commenter spoke out:
"Both the construction company and NASCAR have actually taken stronger stances on racist imagery than OHSU by actually taking action," she wrote. "The noose found at NASCAR is being investigated as a federal hate crime. The construction company not only notified city police but (also) made training mandatory for all of their employees. I ask, what has OHSU done other than to continue to make statements on an internal blog?"
This latest incident comes amid nightly protests in Portland and elsewhere over racism in society and the killing of Blacks by police.
"Over the past month, a justice movement has taken root to dismantle racism and its cumulative effects in the health, safety and prosperity of Black Americans and our Indigenous communities, Latinx communities and all communities of color. We, as leaders, recognize the country's long-standing history of racial violence, intimidation and systemic oppression. Each of our organizations is deeply committed to ensuring a safe and inclusive workplace," the statement said.  
You can reach Lynne Terry at [email protected] or on Twitter @LynnePDX.