OHSU's president announces a series of measures, saying they're a start. Black leaders want more. They want a voice at the table.
Image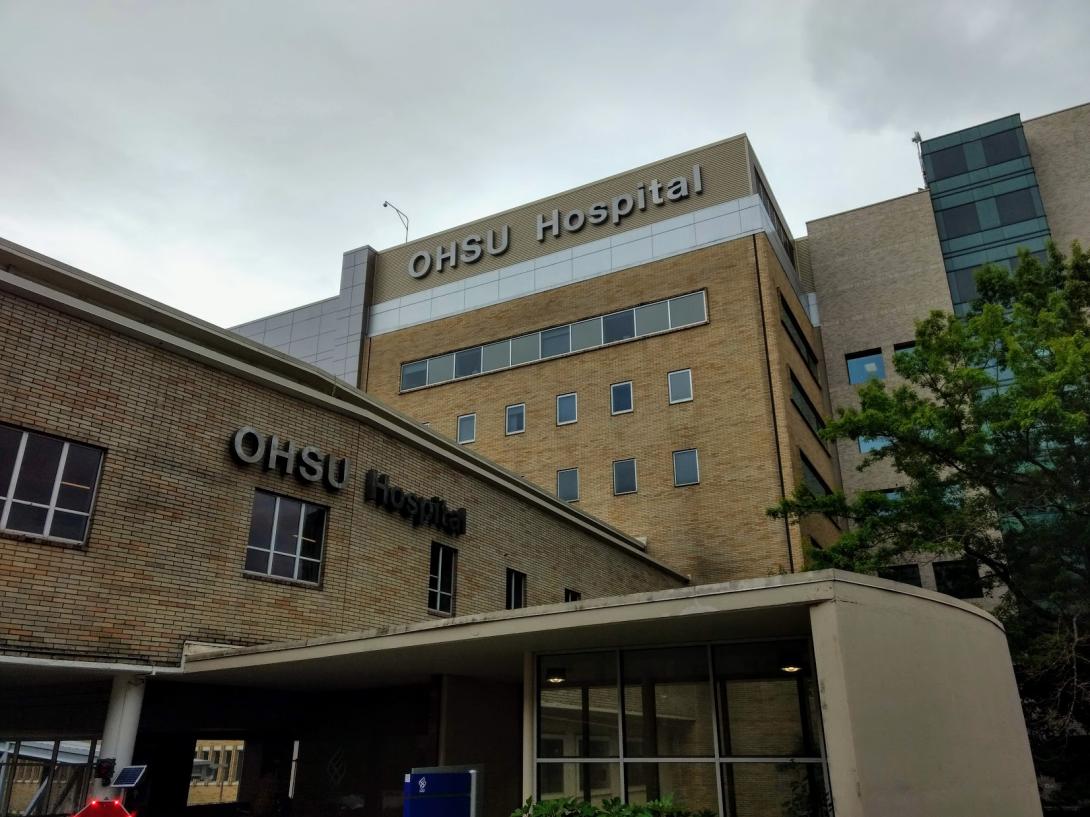 June 8, 2020
For the third time in three and a half years, a noose has appeared in the workplace at Oregon Health & Science University.
Unlike the previous two instances which took place on campus, this time this symbol of racism, violence and murder of African Americans was posted online.
Though the incident happened in April, the administration did not inform staff until last week.
In a note to staff, Dr. Danny Jacobs, OHSU's president and an African American, said an employee posted an image of two nooses in an online chatroom during a work session on April 10. Jacobs said someone reported it on April 22: "OHSU (Affirmative Action and Equal Opportunity) immediately investigated and, after viewing all parties involved, took strong disciplinary action with the responsible employee on May 5," Jacobs wrote, calling the posting "appalling."
That time lag between the incident and the internal note has angered OHSU's black leadership.
"This happened almost two months ago," a source told The Lund Report. "How is it we're only finding out now?"
Jacobs' note came amid an ongoing conversation on an internal website about racism and violence against African Americans. Some black leaders suspect the administration felt that it had to speak out now about the noose because of a heightened focus on police brutality against blacks. Protesters by the thousands have marched and rallied in Portland and cities across the country over the killing of George Floyd in Minneapolis.
The last time a noose appeared at OHSU was in November. It was found slung over a cone in a campus construction area on the Marquam Hill campus in Southwest Portland that was only accessible by people with work badges. Jacobs also condemned that incident, saying OHSU would not tolerate harassment or intimidation. OHSU officials investigated but apparently never found the culprit. Before that, in December 2016, a noose was found taped on a poster that said "Stress Reduction Kit." The administration did not fire the responsible employee, and many people dismissed it as a joke that wasn't intended to be racist. 
But black leaders have been hurt and angered by all three incidents.
"When you have three incidents in three years, they're no longer isolated incidents," a black OHSU leader said.
This past February, an African American faculty member at OHSU found a metal cross lodged partly under an office door. When asked about it, an OHSU spokeswoman said the cross had "God Loves You" engraved on the back. But the recipient, who found the cross intimidating, did not see that. It was left anonymously. Crosses have been used by white supremacists groups like the Ku Klux Klan. 
Black leaders at OHSU have met with Jacobs and the interim vice president of human resources, Greg Moawad, to discuss what they see as systemic racism in the institution. Nothing has been done to lead to real change, they say.
"The leadership at OHSU, which includes Dr. Jacobs, have consistently shown a disregard for issues that affect their black employees," a black leader said. "There is no accountability for these types of behaviors because there is a practice that publicly speaks against it but privately turns a blind eye, thereby promoting the systemic racism that is built into the OHSU fabric."
Black leaders say they want more than words. After both noose incidents Jacobs has expressed disgust and repeated that OHSU will not tolerate racism.
"Having to address another noose incident in our own work community amid the tragic killing of Mr. Floyd is incredibly disturbing," Jacobs said in his note. "It is appalling that one of the most deplorable and feared symbols in American history was posted in a workgroup discussion. I unequivocally condemn any representation of a noose or other hateful symbols on our campus, and I appreciate the swift action our investigative team took to address this issue."
Punishing one employee is not enough, black leaders say, adding that they don't even know whether that person still works at OHSU. Jacobs did not release details about the incident, name the person or say whether they've been fired.
OHSU said in a statement that "this a confidential personnel matter; consequently, we won't be commenting further."
"It sounds like OHSU has taken a stance where they would rather deal with the consequences of the people who have experienced racism than worry about being sued by the perpetrators for being fired," a black employee said.
Jacobs said in reaction to the incident OHSU is revising its code of conduct to make displaying hateful imagery subject to discipline up to be terminated, and is hiring an outside consultant to review OHSU's policies and practices. 
Black leaders say that won't fix the problem. They want an African American at the table when decisions about changes are being made. They also want the institution to hire more black people and put them in positions of authority. A survey from 2018 shows that 2.3% of employees are African American, with only 0.9% in a higher paid and more authoritative faculty position. The majority of black people at OHSU are in lower-wage unionized jobs. 
Jacobs said in his internal note that OHSU would develop training and mentoring programs to help people of color advance, seek advice from employee resource groups, review safety policies, hold town halls and review the practice of using incarcerated individuals for labor. OHSU uses prison inmates for laundry service.
"We recognize this is merely a start," he said.
"Please join me in OHSU's commitment to dismantling racism at OHSU, in the health care industry and our country," Jacobs added. "I need your help."
But black leaders said that highly paid administrators, not underlings, should fix the problem.
Though many people declined to speak publicly over fears of reprisals, some employees have posted comments online. Many praised Jacobs but others called for action, with one manager saying that if OHSU does not acknowledge its part in the racism in society that it is part of the problem not the solution.
The Oregon Nurses Association released a statement after The Lund Report published the story, saying: "Nurses demand OHSU management take swift action to fire the employee, explain to workers why it took nearly two months for management to disclose this racist incident," it said. "OHSU must also take further actions to affirm and support the Black Lives Matter movement in health care, including hiring and promoting more black leaders and ending exploitative practices rooted in racism such as OHSU's continued use of prison labor for laundry services." 
You can reach Lynne Terry at [email protected] or on Twitter @LynnePDX.


 
Comments
Submitted by

Crystal Paredes

on Mon, 06/08/2020 - 15:49
Permalink
As an employee at OHSU I appreciate the efforts to educate employees, but education without accountability and transparency will maintain the status quo.