The system will share data on patients and bed availability, making it easier to find needed placements
Image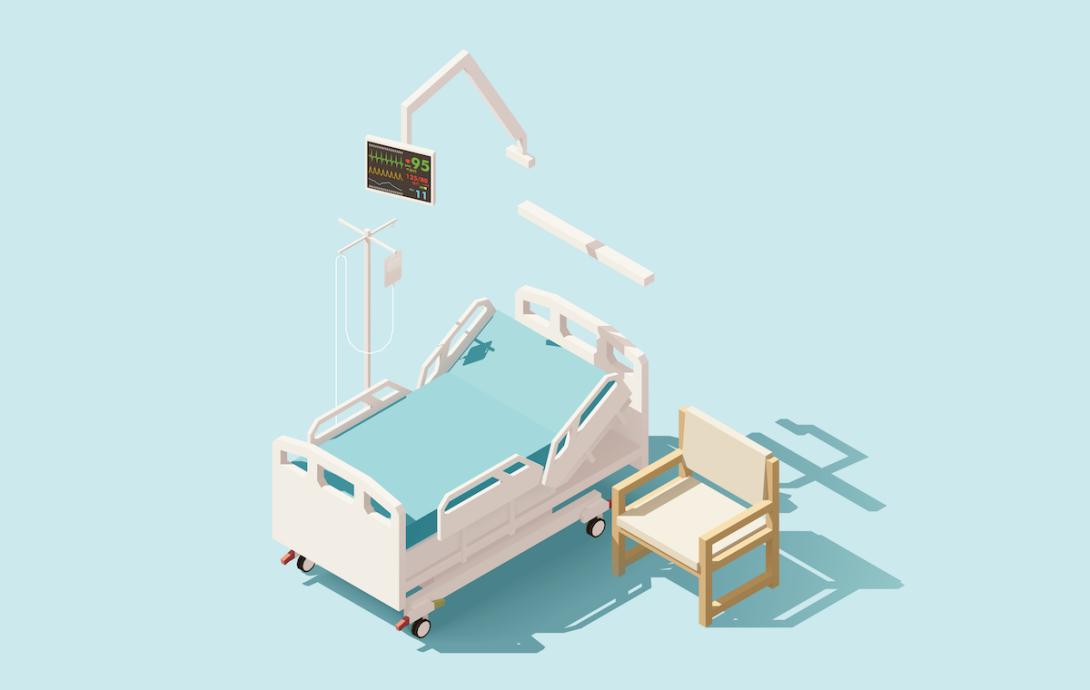 May 2, 2023
Oregon Health & Science University officials say they've developed a new tool to help providers find scarce beds for people who need inpatient behavioral treatment. Now all the university needs is the money to operate it.
The Oregon Behavioral Health Coordination Center aims to build on recent advances that use technology to track the availability of hospital beds around Oregon and improve coordination. It extends the concept to the state's fragmented, overburdened system of care for people experiencing mental illness, substance use disorder, or both. 
It comes as hospitals around the state find themselves boarding people in need of behavioral health care because of difficulties finding treatment beds. Meanwhile, the spread of opioids and cheap, potent meth have flooded emergency rooms and changed how they operate, physicians and nurses say. Lawmakers have begun pouring money into establishing additional treatment beds, but barriers remain to finding sites for them.
"I can tell you from our own environments, like at OHSU health, we have patients with mental health needs in our emergency room waiting for placement and in a behavioral health treatment environment," Matthias Merkel, OHSU's senior associate chief medical officer for capacity management and patient flow, said. "It is a very labor-intensive and time-consuming effort to find the right location."
There's no single place where providers can check for open beds to place patients. As a result, providers aren't even aware of how many behavioral health patients there are and how many beds are available.
"That's the reason why we are building a real-time platform where we can track that," Merkel said.
OHSU officials used $800,000 in federal funds and $1.5 million from the Oregon Legislature to pay for the tool's technology development. But the university will need additional funding to keep the dashboard running after launch.
So officials expect to soon start discussing the project with members of the education subcommittee of the Joint Ways & Means Committee to ask for $5.9 million in funding for the project.
Center will start regionally, may go statewide
The center's bed-tracking would initially roll out with 11 facilities participating. Hillsboro Medical Center, Legacy Health, PeaceHealth, Trillium Community Health and Kaiser Permanente have agreed to provide data to the system.
Cascadia, Central City Concern, LifeWorks, the Oregon State Hospital and the Oregon Health Authority serve on the center's design and advisory council and would contribute data later on.
The center would operate similarly to the Oregon Capacity System, a 7,000-plus-bed statewide network set up to help manage hospital patient volumes across the state during the pandemic. It uses electronic means rather than the earlier manual counting that powered the state hospital system known as HOSCAP.
But the new system is designed to go beyond the existing hospital-based system of bed-tracking to track patient-level information as well. The system would include real-time regional data about behavioral health patient populations in emergency departments and total inpatient and behavioral health inpatient capacity, among other things.
A mockup of the dashboard shows providers can see the name of the patient, where they are currently waiting, the wait time and what facilities are considering them.
After the dashboard launches, nurses and social workers could use the data while talking to patients and identifying where there is a bed in a treatment facility that meets their needs.
"They match the patient's need with the closest facility who has the capability of treating that patient," Merkel said.
The technology is fully automated and won't require additional work from health care workers. 
Where a patient or health care provider previously may have called 10-20 treatment facilities looking for a bed, once the system is functional, they will only call two or three because the center will track the capacity and make it accessible to all providers.
"Asking any of the health care clinicians — any of us working in health care — to do anything extra is almost impossible because we are so maxed out," Merkel said.
Instead, the system automatically will pull bed capacity data from participating facilities as patients are admitted.
"And that's the beauty of this kind of real-time data tracking," Merkel said. "It doesn't require anyone to pick up a phone and call in the data."
Merkel isn't sure when the center will fully launch, saying it depends on what funding is available.
He said the center requires engineering a secure platform that meets HIPAA privacy guidelines, and staff to ensure it is coordinated day and night.
If OHSU can secure the necessary funding, Merkel hopes the center will expand statewide. He noted that while the center will help relieve the burden, it won't create more beds or treatment locations.
"There's a limited doubt in my mind that Oregon needs additional resources to actually treat patients with behavioral health demand," Merkel said.
---
Aurora Biggers can be reached on Twitter at @aurorabiggers.
Comments
Submitted by

Troy Howington

on Sun, 05/14/2023 - 14:46
Permalink
As a nurse in the OHSU ED I can say this tool would make a *huge* difference.