An 18-year veteran spoke at a news conference by sponsors of Measure 109, which would legalize magic mushrooms in a therapy setting.
Image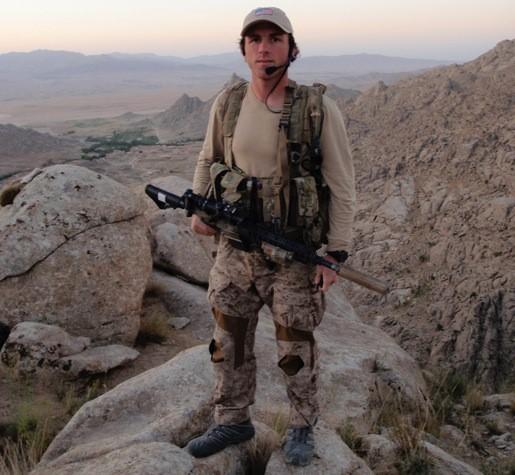 September 4, 2020
Chad Kuske had been a Navy SEAL for 18 years when the depression became overwhelming.
After 12 overseas deployments, from Iraq and Afghanistan to Africa, Asia and South America, an organization that had defined his life since the age of 17 became too much to bear. Medically retired from the Navy in 2017, the Portland native returned home where anger and anxiety turned into a cycle of alcohol and drug abuse.
"The Navy and the VA, they did the best they had with the tools they had," said Kuske, 39. "I know people there cared, they tried to help me, but when someone is that far gone, you're incapable of thinking something is capable of helping you."
Last spring he connected with a fellow SEAL passing through Portland on his way to a controlled clinical psilocybin therapy treatment. The friend suggested Kuske give magic mushrooms a try, and Kuske was able to get into a trial in August.
"In one session, it absolutely changed my life," Kuske said. "The benefits I received from just that first psilocybin therapy session are still with me."
Backers of Measure 109, a measure that would make Oregon the first state to allow therapeutic treatments with psilocybin treatment in clinical settings, hope stories like Kuske's resonate with voters who may have reservations about allowing the use of a Schedule 1 substance under the federal Controlled Substances Act.
The measure's organizers, Portland-area therapists Tom and Sherri Eckert, announced in late June that they had collected the more than 130,000 signatures needed to place the measure on the Nov. 3 election ballot.  
But there are numerous differences between the debate over Measure 109 and the fights of the last decade over marijuana legalization. Psilocybin wouldn't be legalized for public consumption if Measure 109 becomes law. Patients could only take it at a tightly regulated psilocybin service center, and wouldn't be able to leave the facility while they are under the influence. The Oregon Health Authority would also be given a two-year runway to design and launch a program.
And while law enforcement agencies still seize tens of thousands of pounds of illegal marijuana across Oregon every year, seizures of psilocybin are rare by comparison.
The Oregon-Idaho High Intensity Drug Trafficking Area program, a multi-jurisdictional assortment of law enforcement agencies along high-volume drug trafficking corridors in the two states, has made an average of 17 psilocybin busts per year over the past five years, seizing about 4.4 pounds of mushrooms over the course of each year.
"It's just not something that shows up that often," said Chris Gibson, the program's executive director. "Every once in a while we'll get reports of grow operations. I don't recall we've had one for a year or two. Teams will report seizures every so often, but nothing huge."
Lane and Jackson counties are among the region's most popular cultivating areas for psilocybin mushrooms, according to a drug threat assessment report published by the trafficking program last year. The 61-page report mentioned psilocybin mushrooms just eight times. By contrast, it mentioned heroin 128 times, methamphetamine 94 times and fentanyl 82 times.
"Our focus is threat-based, and the threats right now are fentanyl and heroin," Gibson said.
The U.S. Drug Enforcement Agency's 2019 National Drug Threat Assessment report doesn't even mention mushrooms. Instead, psilocybin is getting attention from the U.S. Food and Drug Administration for its potential therapeutic benefits.
"It's important to point out that the FDA designated psilocybin as a breakthrough therapy last year," Dr. Chris Stauffer, assistant professor of psychiatry at Oregon Health & Science University and a physician scientist at the Portland VA Medical Center, said at a Thursday briefing organized by the Yes on 109 campaign. "That means that based on the data, psilocybin therapy may offer some substantial improvement over current therapy treatments."
The FDA findings follow a landmark Johns Hopkins University study in the 2016 Journal of Psychopharmacology that found "substantial and sustained decreases in depression and anxiety" in patients given controlled doses of psilocybin. Similar results were found in New York University trials, and thousands of additional research papers have been published in academic journals since the Johns Hopkins study.
Stauffer, who specializes in the treatment of post-traumatic stress disorder and substance use disorders in veterans, said he's seen patients like Kuske make lasting recoveries after just one or two psilocybin treatments.
"I'm not endorsing or opposing" Measure 109, Stauffer said. "But current medical interventions have been inadequate. We definitely need something new and innovative that works."
You can reach Elon Glucklich at [email protected].