The recommendation, which applies to everyone regardless of vaccination status, follows a sharp increase in cases of COVID-19 in recent weeks.
Image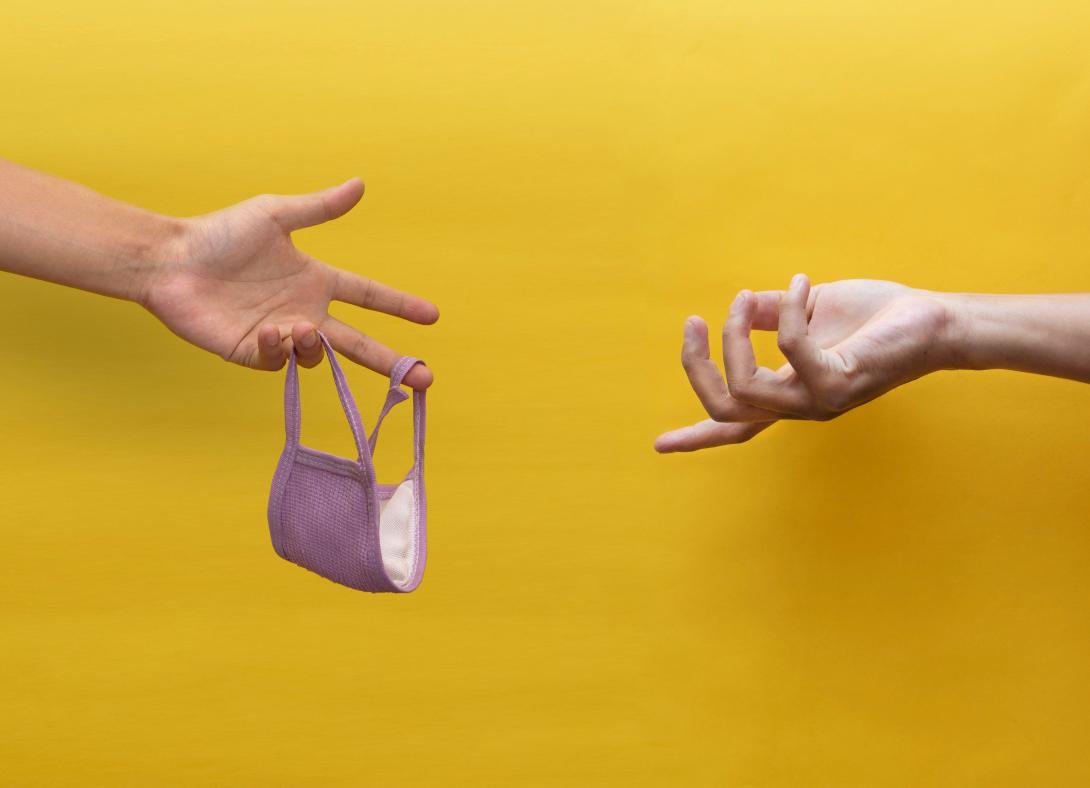 July 26, 2021
Multnomah County Public Health officials on Monday urged everyone to wear masks while in indoor public places amid heightened concerns about the delta variant of COVID-19.
Oregon's largest county is the first in the state to make the recommendation and comes as the Centers for Disease Control and Prevention is expected to follow suit amid rising cases. The delta variant is 60% more transmissible than the original strain, and while vaccines are largely effective against, unvaccinated people are at risk of infection, serious illness and even death. 
The recommendation comes about a month after Gov. Kate Brown lifted all restrictions, essentially declaring the pandemic sufficiently tamed.  
Multnomah County's advisory is for everyone 2 and older to wear a mask if they can tolerate it. The recommendation applies to all indoor public places and to vaccinated and unvaccinated people alike. The county said it decided to make a recommendation instead of issuing a mandate because it lacks resources to enforce it and has found in the past that most people have followed its recommendations. 
"Public health is focusing on education," the county told The Lund Report in a statement. "It would take time and resources for the county to roll out an enforcement mechanism when we need to change behaviors now. And what we have seen is that when we have in the past recommended people wear masks to protect themselves and others, people have complied."
The county decided to act when the state passed the 50% mark of cases attributed to the delta variant. It said it expedited its recommendation on Monday after learning that the variant accounted for 80% of cases.
"We saw the mask mandate as the quickest way to minimize risks right now, keep the health system running and keep moving toward kids returning to school. Part of what you're seeing is also the prevention paradox, where you have to act before the numbers become catastrophic," it said.
The Lund Report also asked Washington and Clackamas counties whether they, too, would recommend masks. Clackamas County's director of public and government affairs, Sue Hildick, said: "Clackamas County Public Health Division affirms Multnomah County's encouragement to wear masks and get vaccinated." But her statement only called for unvaccinated people — not everyone — to wear masks indoors. Washington County released a similar statement: "We also strongly recommend that if you are not vaccinated you wear a mask.  If you have been vaccinated, wearing a mask indoors can give you additional protection against getting or spreading the more contagious delta variant which is now responsible for many of the new cases in Oregon."
COVID-19 cases are on the rise in Multnomah and Washington counties and across Oregon. In Washington County, cases doubled from July 11 to July 18, rising from 153 cases to 307. In Multnomah County, they increased 50% over the same period, from 245 to 366. The Oregon Health Authority on Monday reported nearly 1,000 new confirmed and presumptive COVID-19 cases. The statewide seven-day average of new cases has increased from 252 cases on July 15 to 414 cases on Thursday, one week later. 
About 90% of new cases involve people who have not been fully vaccinated, including serious cases that require hospitalization or are fatal.
Last week, Oregon Health Authority officials urged local public health officials to spread the word about the need to be vaccinated, particularly in rural areas hard-hit with COVID-19 as the delta variant poses a serious threat. 
Not all new cases necessarily involve the delta variant. Additional genome sequencing is necessary to test positive COVID-19 samples and most cases don't get that additional lab work. 
However, analysts have found the delta variant in about 90% of the samples sequenced in the United States. In Oregon, about 80% of sequenced tests were the  delta variant.
Universal masking can drop the risk of infection by at least 70%, studies show. 
"We have an opportunity to make a difference in our county's case rates right now. But if we don't act, we can expect an exponential rise in cases, especially in pockets with low vaccinations. This could lead to preventable hospitalizations and even death," Public Health Director Jessica Guernsey said in a statement. "Masking is a step we can all take right now to keep businesses open and move ahead with our plans for the school year. This is the thing that will make a difference."  
Other jurisdictions have put out similar advisories, including Seattle-King County, Los Angeles County and counties in the San Francisco Bay Area in California. Cities have also put out advisories, including Savannah, Georgia, Long Beach, California and Philadelphia.
In most cases, the COVID-19 vaccination protects people from the virus, including severe disease or death from the delta variant. 
Studies show that the vaccines by Pfizer and Moderna prevent about 95% of infections while the Johnson & Johnson shot prevents about 65%. They may be less effective against the variants, however.
But  even fully-vaccinated people with both doses can become mildly ill and transmit the virus to others. As a result, Multnomah County health officials recommend vaccinated people to wear masks indoors, where the vaccination status of others is unknown.
"Vaccination remains the very best protection against this virus and its variants, so for anyone who can, don't wait. Get your shot," Guernsey said. "But we need a quick course correction to protect children and other people right now. And masks offer that protection."
You can reach Ben Botkin at [email protected] or via Twitter @BenBotkin1.