The 193 deaths among people experiencing homelessness in Multnomah County in 2021 amounted to a 53% increase over the previous record set in 2020.
Image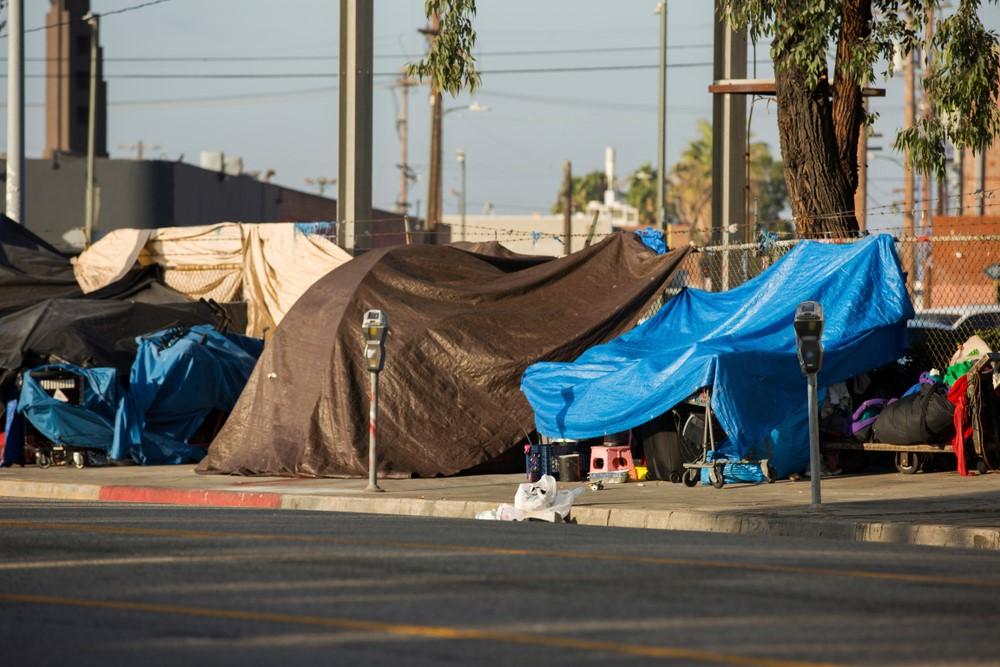 February 15, 2023
Trevor Fletcher died July 7, 2021, after overdosing on a mixture of methamphetamines and fentanyl. He was 18 years old and homeless.
He was one of at least 193 people who died while experiencing homelessness in Multnomah County in 2021, according to numbers released Feb. 15 by county health officials.
The death toll is the highest since officials began analyzing and counting deaths among the unsheltered population in 2011, with both meth and fentanyl playing their biggest roles yet. The overall tally represents a 53% increase over 2020's total of 126 deaths.
Fletcher's story was included alongside the numbers in "Domicile Unknown," the report released during a county press conference Wednesday. The report was produced in cooperation with the Portland newspaper Street Roots.
Haven Wheelock, who supervises services for drug users at the nonprofit Outside In, told reporters these numbers only count deaths by non-natural causes such as suicides, homicides, accidents, overdoses and other causes that warrant an investigation by the county medical examiner.
However, she told reporters at a county press conference, more than 80% of people experiencing homelessness in Multnomah County died from non-natural causes.
"This is not the entire universe of deaths among people experiencing homelessness," Multnomah County Health Officer Jennifer Vines told reporters. "This is one very high-quality set of information, but that is skewed in a certain way because of the nature of the medical examiner's jurisdiction."
Wheelock said the report is more than just a set of numbers for her.
"These numbers, while not surprising, are still incredibly heartbreaking to me," she said. "Knowing that people I have cared about, people I've been in community with and people I have been in service to are included in this report is really hard for me and really sad.
"This report and really highlighting how hard it is for folks who are trying to survive on our streets is really important," she added.
People experiencing homelessness have accounted for roughly 10% of all the cases investigated by the county medical examiner's office in the past six years.
The average age of death among men experiencing homelessness in 2021 was 48. The average age of death for women was 46. Two of the deaths were associated with complications from COVID-19. There were no COVID deaths reported in 2020.
Murder was a more common cause of death.
According to the report, 18 people experiencing homelessness were killed in 2021, contributing to the total of 90 murders reported by Portland Police Bureau statistics. That's double the number of people experiencing homelessness murdered in 2020. Of the 18 homicides, 13 were by firearm.
Weather also proved fatal in 2021, with hypothermia killing eight people during the winter (up from three in 2020). Heat killed four people during the June "heat dome." 
However, drugs claimed the most lives.
Methamphetamine was a major factor in 93 deaths and 82% of all the drug-related deaths. 
According to the county, that is the largest role meth has played in the report since its inception. Meth caused 62 of the deaths documented in the previous year's Domicile Unknown.
Drug problems on the street came with a deadly new twist in 2021 with the growing popularity of fentanyl. 
"For a long time, we imagined that fentanyl was a sort of a drug contaminant that people would kind of stumble upon accidentally, and it would be something that might move through the drug supply and create a spike in overdoses," Dr. Vines said.
However, fentanyl became cheap and highly available in 2021, Vines told reporters. "It is so potent and short-acting that people actually develop an addiction and seek out the drug itself even though it carries such high risk of overdose," she said.
Fentanyl was a factor in 36 deaths — for a total 32% of 2021's death toll. In contrast, just four people died from fentanyl in 2020.
Deaths due to drugs and violence among people experiencing homelessness reflect similar deaths in the wider community. That may not be surprising, Vines said, but it is particularly grim.
"What's particularly difficult about this report is that we see those trends concentrated among our most vulnerable," she said.
Eight people completed suicide in 2021, according to the data, doubling the number from 2020 and representing 9% of all deaths.
Vines apologized for the lateness of the report. "It's not ideal to be in 2023 and talking about events from 2021, but I'm glad we're doing it, and I'm glad to be here to look at this report," she told reporters.
Dr. Kimberly DiLeo, the county's chief medicolegal death investigator, told reporters the workload in her office has been daunting.
"Since 2019, we've experienced an increase of casework of 35%," said DiLeo. "Our in-person investigations (those are investigations requiring a death investigator be present on scene) have increased by 75%."
In 2021, she said, "we had a 19% increase that year as well as an in-person increase of 18%."
Vines said public health data should be compiled and released more promptly, but documenting the deaths of people experiencing homelessness presents particular challenges, especially with limited staffing. "Death investigation is painstaking work," she said.
Although the county report doesn't detail deaths last year, 2022 numbers released on an Oregon Health Authority dashboard paint an even grimmer picture of deaths among people experiencing homelessness.
Using a different methodology than Multnomah County, state officials reported 220 deaths among the unsheltered in the county last year (and a total of 522 across the state). The state's figures include people who die in hospitals or while under the care of a doctor.
Rural Oregon saw the second-highest death toll last year with 92 deaths, followed by 77 deaths in Lane County and 45 in Marion and Polk counties.
Vines said the state numbers look at all possible deaths among people experiencing homelessness. Whether or not a person is "homeless" is determined by funeral directors who mark "domicile unknown" on death certificates.
County medical examiners dig a little deeper, said Vines, determining if the people were truly unsheltered. "We present this report with very high confidence that these are in fact people who meet definitions of homelessness," she said.
"It's a little bit of apples to oranges," she added. "The benefit of the state system is that I think it does capture more of that universe of homeless deaths. That is a limiting factor in this report, which are medical examiner deaths, not all deaths."
As in the case of Trevor Fletcher, Domicile Unknown goes beyond numbers.
Tucked away in the numbers is also the story of Crystal Sellers, 37, who died Oct. 21, 2021, from a combination of methamphetamine and fentanyl.
"We grew up poor, got into our own addictions young and carried that into adulthood," said her sister Melinda Peevy in the report. "I decided to break the cycle, and I thought she could, too. She was the strongest. But she couldn't beat this."
Tom Henderson can be reached at [email protected].