Merkley Counters Claim by Romney about Demise of Obamacare
The Senator appeared at a political forum sponsored by the Oregon Medical Association last week along with Governor Kitzhaber and state legislators to discuss healthcare reform
October 17, 2012 -- In a political season where the stakes for the presidency are so high, it's not unusual for candidates to exaggerate their promises as many analysts have pointed out.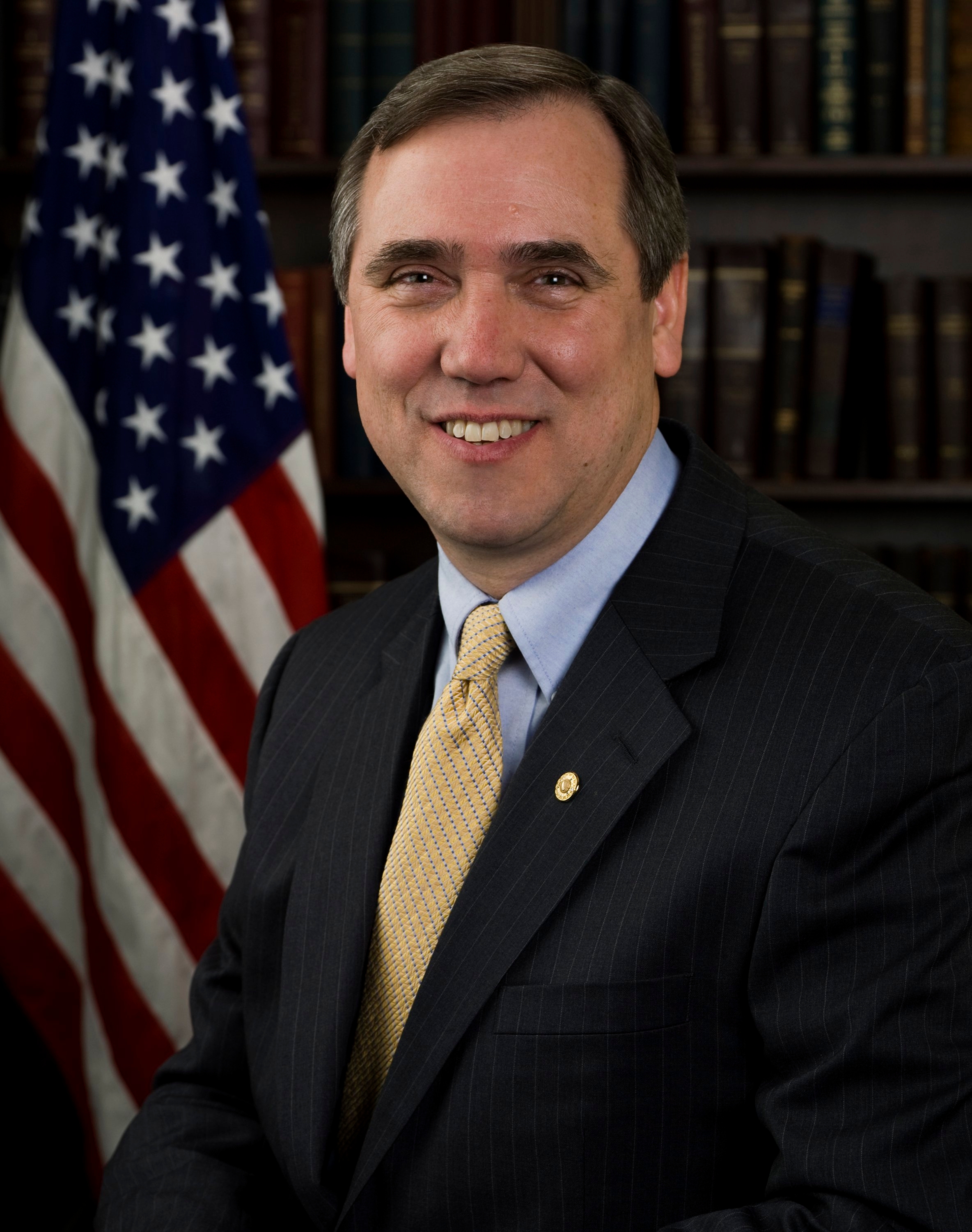 Take the statement Mitt Romney made by saying that if elected he'd repeal Obamacare on his first day in office.
That's virtually impossible, according to Senator Jeff Merkley who spoke at the Oregon Medical Association's political forum last Saturday. The only way to wipe the Affordable Care Act from the law books is by having Congress take another vote or sending the original bill back to the president.
"It's a little procedural obstacle," Merkley said. "It's easy for politicians to seize on the most available bumper sticker and deliver a punch without getting mired down on solutions."
The healthcare debate is intimidating with daunting challenges, Merkley acknowledged. Particularly with Congress scheduled to make across the board cuts in January after a 12-member bipartisan group of legislators failed to identify $1.2 trillion in deficit reductions over the next 10 years.
"Whoever is elected president will need to have a time working on an enormous budget deal; it's a time of peril," he said. If those budget cuts go through, not only would physicians who take care of Medicare patients see their fees reduced, but Oregon Health & Science University along with the National Institutes of Health would face deep budget cuts. "This issue is perplexing because Congress doesn't have the political will to fix it."
While politicians in the nation's capital remain deadlocked, Oregon's surging ahead by creating coordinated care organizations (CCOs) to not only improve health outcomes but, at the same time, reduce costs, Governor John Kitzhaber told physicians.
Speaking at the forum, the governor wasn't shy about sharing his goal to bring school teachers, public employees, Medicare recipients and private employers under the CCO umbrella. In the public sector alone, he said, the state could realize $5 billion in savings during the next decade, money that could be pumped into education, work force development and long-term care.
"And, it's essential that employers align so we're all asking for the same thing from delivery system," he said. "We have a very narrow window to make change before politics drive us into a reactive mode and Congress steps on our money flow. No matter who is elected president or to Congress, there's no way to deal with the national debt without dramatically reducing the cost of healthcare, and the only way to weather the storm is to transform healthcare. We have the opportunity to lead nation because we're so far down the road and shape the face of healthcare in Oregon. It's a scary and exciting time to be involved in medicine. We can do something profoundly important here, and I'm confident we can rise to the challenge."
Having the private sector, the school teachers and public employees as part of the same healthcare system is a plus, said Sen. Elizabeth Steiner Hayward (D-Beaverton). "The only way this system will work is by getting as many people in as possible and having everyone doing exactly the same thing and getting the federal government out of our lives. We know what we're doing in this state. We're really smart people who are passionate about fixing healthcare."
Assuming the Affordable Care Act is left intact after the November election, preliminary estimates show that between 180,000 to 220,000 people will become eligible for Medicaid in January 2014 for those earning up to 138 percent of the Federal Poverty Level. Currently, Oregon has about 600,000 Medicaid recipients, with close to 90 percent participating in CCOs.
It's still way too early to predict the success of these CCOs and whether they'll actually produce the anticipated savings and improve health outcomes.
"I'm waiting with baited breath to see how they intend to change the world," Rep. Mitch Greenlick (D-Portland) told physicians. "If they continue, as I suspect many will, to reimburse physicians on a fee-for-service basis rather than capitation, then this thing will fail. It will take a real change in culture in medicine by various communities to push that. The real issue around CCOs is what can be done innovatively to change the way the delivery model works so we can bend the cost curve. They can't do that by simply providing less care."
The CCOs must submit a transformation plan to the Oregon Health Authority by early December, showing, among other things, how they plan to deal with the needs of people with severe and persistent mental illness, implement patient-centered primary care homes and come up with alternative payment methodologies that align with health outcomes.
Calling himself a right-wing nut from southern Oregon, Rep. Tim Freeman (R-Roseburg) admitted that he still feels comfortable saying that the transformation "is sound work and allows us the potential to save money. I realize that CCOs are a huge experiment, but what we're currently doing is unsustainable."
During the next legislative session, Freeman insisted that he's not interested in tinkering with the CCOs. "We've done enough and need to take a deep breath and let you work." But he also tempered his remarks, saying, "Unless some flaw comes up implementing CCOs or a large number of stakeholders come together."
Freeman had assumed the U.S. Supreme Court would declare the Affordable Care Act unconstitutional. Had that happened, it wouldn't have impacted the Medicaid transformation. "The money the governor received to help us with CCOs was predicated on us delivering a reduction on the increase in costs and not connected with the ACA," he said.
The state's health insurance exchange, now known as Cover Oregon, could be in jeopardy, however, because it relies on tax credits and subsidies under the Affordable Care Act.
"An astounding amount of money is being spent on very few people," he said. "We give these same people food stamps but don't regulate what they buy. They buy unhealthy food, and then we end up paying for their healthcare. Is all this money really fixing things?"
This process will only succeed if physicians and other providers work together to help people lead healthier lives, said Rep. Tina Kotek (D-Beaverton). "Where we all fall down is on the prevention and public health side. What we mean by transformation is an increased sense of personal responsibility. It's not enough to tell people to quit smoking; we must help them quit. We need to think about how we can do things differently and help very sick people who have significant chronic disease issues. To get healthier, we need to provide more of a supportive environment and better tools."