LifeWise Joins Regence in Backing Away From Small Employer Exchange
Providence insists it over-calculated its proposed rates for individuals and is asking the state's insurance commissioner for permission to adjust those rates
May 10, 2013 -- Now that the health insurers have shown their hands and announced whether they intend to participate in Oregon's insurance exchange, it's clear that Regence BlueCross BlueShield isn't alone in backing away from the SHOP (small employer) exchange. They will still offer small group plans on the outside market. That became quite apparent in a memo sent to insurance brokers by LifeWise Health Plan that was obtained by The Lund Report.
"Our expectation is that the exchange will cause confusion for purchasers, particularly small employers," according to Ray Perez, sales executive for LifeWise, who assured brokers that his health plan is participating in the individual exchange. So we're going to be an elegant option outside of the SHOP with easy to understand products to provide coverage to their employees." United Health Care and Health Net made a similar decision.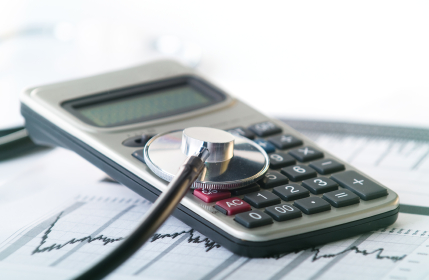 Cambia Health Solutions, the not-for-profit parent company of the Regence plans, decided to only offer BridgeSpan in the individual market – not for small employers. Since BridgeSpan will only be available to people who purchase coverage through the exchange, Cambia's president and CEO Mark Ganz could find himself in hot water. Health insurers must offer the same Silver and Bronze plans – which have different out-of-pocket costs -- both inside and outside the exchange, a decision made by lawmakers several years ago, according to Lou Savage, the state's insurance commissioner.
Savage clarified that Cambia doesn't have to "market" the BridgeSpan brand outside the exchange, but people still need to have the opportunity to purchase such coverage on their own. If that occurred, it could create problems since BridgeSpan wouldn't actually be available, and it's unknown what action Savage might take.
At the same time, under Ganz' leadership, Cambia intends to launch its own private insurance exchange known as TailorWell for individuals and small employers which will compete with the public exchange including Cover Oregon. 
Jesse Ellis O'Brien, the healthcare advocate for OSPIRG who's tasked with reviewing rates of Oregon's health insurers, is surprised that the Regence brand won't be offered to Oregonians in the exchange.
"We're changing around the composition of the marketplace, and a lot of Regence members will be eligible for the tax subsidies and won't see Regence there," he said. "That doesn't mean those people won't get coverage somewhere else. But since Regence is the largest carrier in the individual market, it surprised me that they're not participating. It looks like they're foregoing a lot of potential customers." As far as Regence's decision to withdraw from the small employer market, O'Brien said he realizes the insurer actually has a sizeable presence in that arena, yet "I'm surprised they didn't try to get some of that customer base."
Meanwhile, Savage also faces pressure from at least one health insurer to lower its proposed rates for individuals -- Providence Health Plan. By July 1, his office intends to make a decision on approving the rates for both the individual and small group market.
Providence has requested a 53 percent rate hike for more than 8,000 policyholders, and its CEO Jack Friedman insists that resulted from a miscalculation. Instead, Providence expects those rates to be significantly lower -- an average of 15 percent or more – than those included in its initial filing.
"Based on our continued review of all factors associated with the individual market, we made certain incorrect assumptions that we need to adjust," said Michael White, chief operating officer for Providence Health Plan. "We apologize for any confusion, and we hope that we receive approval to amend our filing as quickly as possible within the state's review process."
But not so fast, said Savage. This is not a negotiated process.
"If an insurer made a calculation that's not correct, we certainly want to see that," he told the Cover Oregon board yesterday, "I can imagine what would happen if we let people refile. The process would drag on forever and turn into negotiation rather than an assessment of what's reasonable."
There may be instances, he said, when insurers made assumptions that were unreasonable and based on inadequate data, and their rates should be higher or lower. "We have an obligation to make sure the insurer is solvent and their rates are not so low in our calculations. The last thing we want is for insurers not to be able to pay their claims. That's part of our consumer protection mission."
Meanwhile, Rocky King, executive director of Cover Oregon, said he's gratified by the number of insurers that had stepped up to participate in the exchange, pointing out Kaiser, Moda (formerly ODS), PacificSouce and Providence – all of whom are also involved in the coordinated care organizations that serve Oregon Health Plan members.
"Each one," he told the board, "is involved with the commercial side and the transformation on the coordinated care side. This is a completely new market with new rules and new benefit plans, and I couldn't be more pleased with the insurers participating."
FOR MORE INFORMATION
To learn about the proposed rates, benefit options and public hearings, click here.
To review the proposed rates and benefit plans of insurers that intend to participate in the exchange, click here.
Diane Lund-Muzikant can be reached at [email protected].