The measures passed include creating a new dental profession and giving coordinated care organizations more flexibility.
Image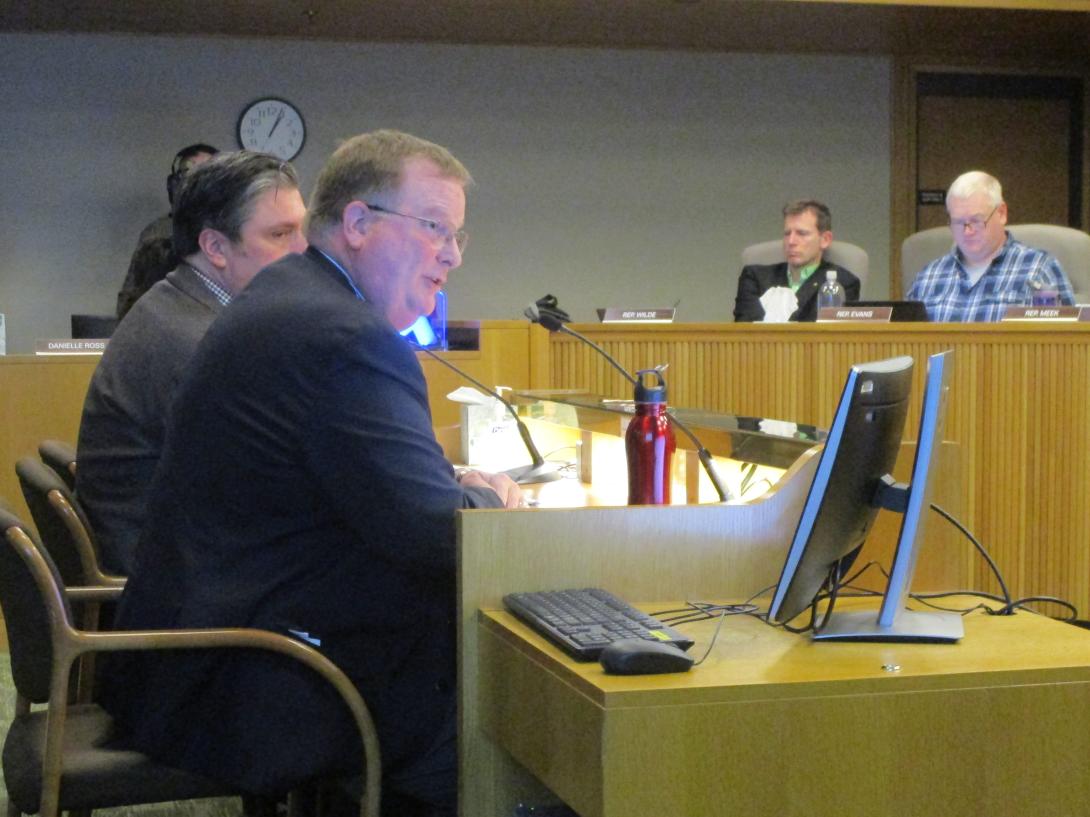 June 29, 2021
Oregon lawmakers passed bills that touched across the entire health care system, from creating a new dental profession to giving coordinated care organizations more flexibility in their spending. They even passed a bill that could mark a step towards universal health care.
Besides bills to expand Medicaid access to undocumented Oregonians, regulate mergers in the health care industry and rein in drug prices, lawmakers acted on a slew of other bills that address the cost of health care and access.
(See related story: Oregon Lawmakers Pump Money And Oversight Into Health Care.)
Here's a look at them: 
Health Care As A Right: Lawmakers passed a ballot measure that will ask voters in November 2022 if they should make health care a constitutional right. The proposed constitutional amendment would give all Oregonians the right to affordable health care, regardless of whether they qualify for Medicaid. 
The amendment would require lawmakers to craft policies to put some kind of universal health coverage in place, but it leaves the exact solution open-ended.
Public Option: Oregon lawmakers want to explore the idea of a public option, which provides health insurance coverage to people who earn too much to qualify for Medicaid and aren't old enough to join Medicare. 
House Bill 2010 directs the Oregon Health Authority and Oregon Department of Commerce and Business Services to study the issue and come back with a report by January 2022. That report is to have recommendations, including legislative proposals for future sessions.
Lawmakers initially considered a more ambitious proposal to set up a public option. But major health care providers, including Providence Health Plan and Providence Health & Services and Kaiser Permanente Northwest objected, saying it would be too disruptive to the system and could lead to increases in premium costs as if people leave commercial insurance plans for a public option plan. 
Flexibility For CCOs: Coordinated care organizations that provide coverage for Medicaid recipients will get more flexibility to put money towards programs that help people overcome disadvantages tied to factors like their race, disability, ethnicity, gender, language or social class.
House Bill 3353 is part of the state's broader push for equity across all groups of people.
The bill is tied to Oregon's ongoing work on its Medicaid waiver application, which is up for renewal. The state's current five-year Medicaid waiver expires June 30, 2022 and the state is working on its application for the next waiver.  Waivers give states a chance to use Medicaid in non-traditional ways if federal officials approve them. 
Telehealth Coverage: Lawmakers passed House Bill 2508, which will require health care providers to be reimbursed at the same rate for a telehealth visit as they would for an in-person office visit. Telehealth became widely used as the COVID-19 pandemic forced providers to seek creative ways to avoid exposure and treat patients.
HIV Prevention Drugs: Pharmacists can prescribe and administer drugs that greatly reduce the risk of HIV infection through House Bill 2598.
The bill expands access for people who would otherwise need a physician's prescription.
The antiretroviral drug for high-risk populations is preexposure prophylaxis, or PrEP. People who use PrEP take daily oral doses to lower their chances of infection. Research suggests PrEP reduces the risk of HIV infection by 99% for sexually transmitted HIV and about 74% for people exposed to HIV through drug use. 
The drug for people who are exposed to HIV is post-exposure prophylaxis, or PEP. It's taken within 72 hours of exposure. 
Pharmaceutical Sales Representatives: Pharmaceutical sales representatives will need to be licensed through the Oregon Department of Consumer and Business Services. 
Lawmakers decided that more oversight of the system that markets prescription drugs is necessary because of all the effort and money companies put into pitching their products.
A review of medical marketing in the United States from 1997 to 2016 found that the industry spent $20.3 billion in marketing in 2016 and put about $18.5 billion of it towards marketing directed at health care professionals and free samples. 
Mental Health Wellness: Coordinated care organizations that provide Medicaid coverage will be required to provide mental health wellness appointments to patients. House bill 2469 adds the appointments to the list of behavioral health services the Medicaid insurers are required to provide. 
Health Care Equity: As part of the state's push to provide equity in health care across different racial and ethnic groups, lawmakers passed House Bill 3159. It requires insurers and health care providers to collect data annually on the race, ethnicity, preferred spoken and written languages, disability status, sexual orientation and gender identity of patients -- if the patient is willing to provide it. 
The Oregon Health Authority is charged with analyzing the data to look for ways to help the health of different demographic groups.
Dental Therapists: Lawmakers passed a bill that creates a new type of dental provider: dental therapists. Dental therapists can provide a range of basic dental services, including filling cavities and simple extractions. Dental therapists offer a way to bolster access to basic care in communities that struggle to attract dentists, such as rural areas and tribes. 
House Bill 2528 requires dental therapists to operate under the supervision of a dentist. Dental therapists already practice in Alaska, Minnesota and Washington. 
You can reach Ben Botkin at [email protected] or via Twitter @BenBotkin1.