Legislation seeks to streamline the grant process envisioned in Measure 110 while better supporting its oversight council
March 29, 2023
Measure 110, Oregon's drug decriminalization and treatment law, saw a rare moment of optimism during a legislative hearing after facing nearly two years of sharp criticism for its inept and sluggish rollout. 
The Oregon House Behavioral Health and Health Care Committee on Tuesday held its first hearing on House Bill 2513, which is intended to streamline the delivery of money to the state's underdeveloped addictions treatment infrastructure while clarifying sources of bureaucratic confusion.  
Passed by 58% of Oregon voters in 2020, Measure 110 promised to boost treatment access while eliminating criminal penalties for carrying small amounts of drugs such as heroin and meth. But support for the measure turned to frustration as hundreds of millions of dollars set aside for drug and alcohol treatment and recovery providers remained pent up in state coffers. 
State Rep. Rob Nosse, a Portland Democrat who is sponsoring the bill, said the passage of Measure 110 was a clear mandate from voters that they supported offering treatment instead of punishment to people suffering from addiction. 
"But it's clear that in its first years, there were issues with ballot Measure 110's implementation," he said. "As legislators, it's our responsibility to help get this right. We owe it to Oregonians to make sure that the voters that passed ballot Measure 110 are getting what they asked for in a more timely, transparent and accountable manner."
Image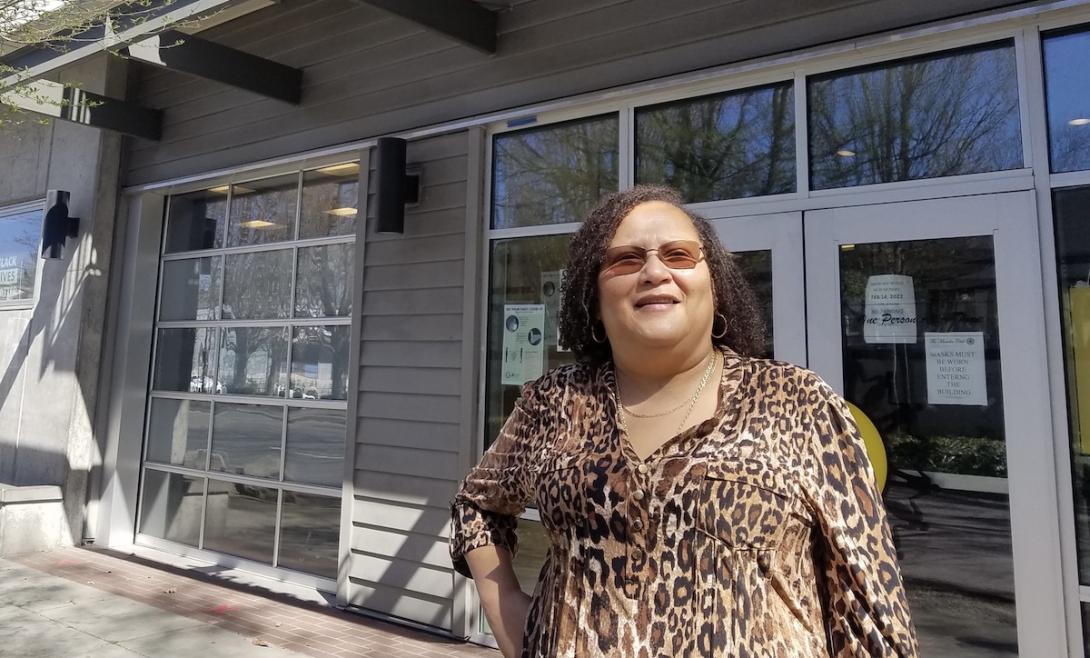 Despite the rocky launch of Measure 110, Ebony Clarke, head of behavioral health for the Oregon Health Authority, pointed out during the hearing that 60,000 people have accessed free services created by the measure in all of Oregon's 36 counties. Those include housing, harm reduction, employment and treatment. She said the legislation will clarify the roles of the health authority and counties under Measure 110. 
The legislation, which Nosse is calling "the Hope and Recovery Bill," comes as lawmakers and Gov. Tina Kotek have prioritized improving Oregon's mental and behavioral health system. Now, Nosse and other backers of his bill are hoping Measure 110 will live up to its promise of providing free addiction treatment services to people who need it. 
"For the first time we are putting our money where our mouth has been," said Mercedes Elizalde, the board president of recovery support provider Northwest Instituto Latino. "For at least my whole lifetime, I have heard that substance use disorder is a disease but rarely do I see it treated as such."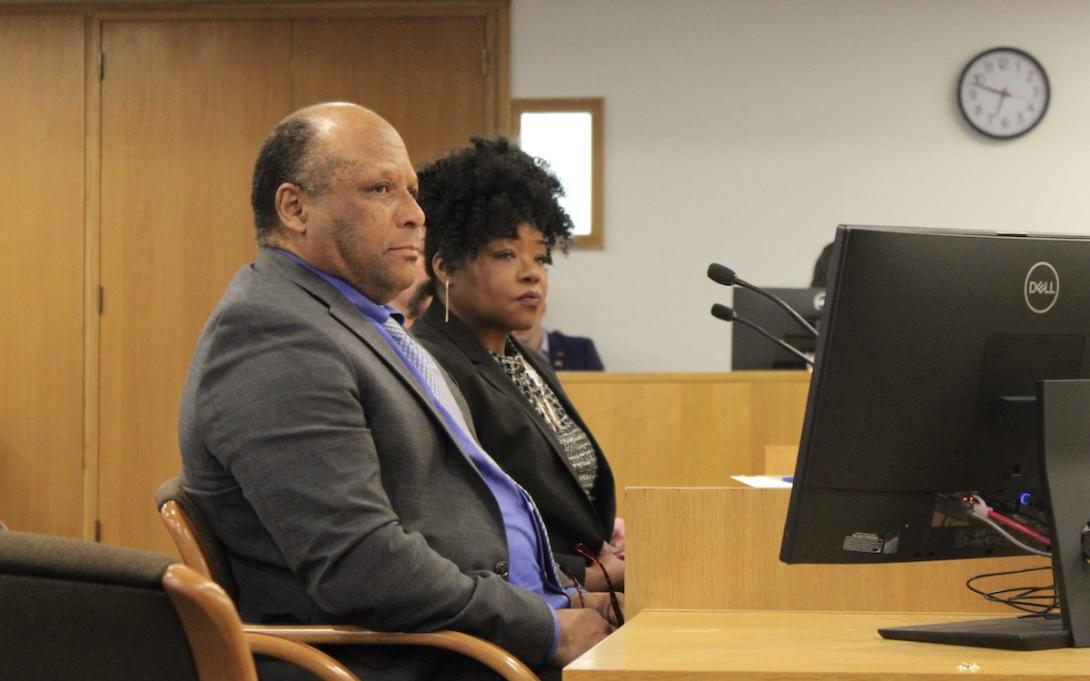 Nosse said the legislation was the product of weeks of meetings with a workgroup of over 80 providers, patients, advocates, law enforcement, local government leaders and others. The fixes Nosse is seeking are currently in an amendment to the bill, which drew support from treatment providers and those currently in charge of overseeing the measure. 
The legislation seeks to clarify that community mental health programs are coordinated with each county's behavioral health resource networks, which provide screening, intervention planning, peer support, harm reduction and other services. The legislation also clarifies that people with mental health disorders who also need treatment for substance abuse can get services. 
Additionally, the legislation aims to address what Nosse called a "lack of structure and support" for the 22-member Oversight and Accountability Council, a volunteer panel in charge of distributing grant money to substance abuse treatment providers. 
The council, made up of people with lived experience or who work in addiction recovery fields, will continue to oversee Measure 110. The legislation directs Oregon Health Authority staff to carry out administrative functions, including operating the grant program, while creating a director position who will answer to the council. 
Nosse said the council has been treated more like a parent-teacher association in charge of an auction instead of a government oversight body in charge of a substantial amount of money. The legislation allows for council members to be reappointed to four-year terms while staggering future appointments to periodically bring in new members. It also reduces the council's minimum number of members needed to do business from two-thirds to a majority. 
Ron Williams, a member of the council, told the committee he supported the legislation because it would improve the grant-making process and result in more people getting the care they need. 
In response to what Nosse called a "little bit of folklore" around Measure 110, the legislation also spells out that it's meant to encourage treatment and recovery for people with substance abuse disorders. It specifically uses the definition of recovery used by the federal Substance Abuse and Mental Health Services Administration which defines it as "a process of change through which individuals improve their health and wellness, live a self-directed life and strive to reach their full potential."
Nosse said there is a widespread belief that being in recovery means being abstinent from any substance use. But he said there is "a whole slew of people that can be in recovery and can occasionally take a drink of alcohol or use a substance and not have that return them to a life of addiction where they struggle to be employed or be in a relationship with their family or their children."
The legislation removes the 4% cap on administrative costs for distributing grant funds, which Nosse called arbitrary. Measure 110 set up a support line people are encouraged to call after being given a citation for drug possession. The legislation seeks to clear up that behavioral health resource networks don't need to operate their own support line and there will be one number operated by Lines for Life, which already operates a mental health crisis hotline and another for Measure 110. 
The hearing room was filled with people supportive of the legislation and the discussion took a notably upbeat tone about the future of Measure 110, which has been blamed for making Oregon's problems with substance abuse worse. At one point, Nosse remarked that the hearing had been a "bit of a love fest." Multiple substance abuse treatment providers told the committee they backed the proposed fixes to Measure 110. 
"This amendment is an exciting step forward, and meeting the voters intent to ensure 110s passage means expanded access with no one door to behavioral services and supports in every community in Oregon," Heather Jefferis, executive director of the Oregon Council for Behavioral Health, told the committee. 
Republicans have called for the outright repeal of Measure 110 or to reinstate stiffer penalties for drug possession. During the hearing, Republican members of the committee seemed receptive to the legislation. State Rep. Ed Diehl, R-Scio, said he was "really encouraged." 
The Oregon Secretary of State released an audit earlier this year saying there wasn't enough data to tell if Measure 110 is working as intended.  
Nosse's legislation requires the newly created director for the Oversight and Accountability Council to collect data on how Measure 110 is being carried out. The legislation also pushes back the next scheduled audit of the measure to December 2025 to see if its fixes are working. 
If the legislation works as intended, Nosse said the next time the council completes the grant-making process it'll be so smooth it'll be "sort of a boring event." 
"And we don't hear very much about it," he said. 
---