Image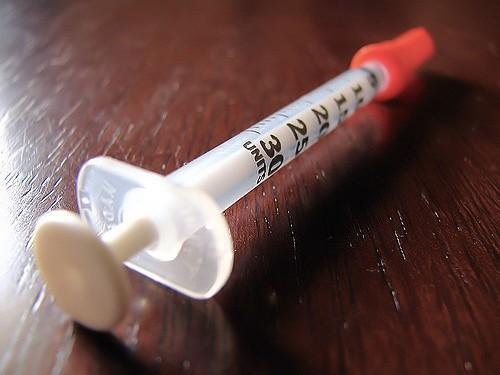 February 6, 2020
Oregon lawmakers are looking for ways to keep insulin prices in check for patients who need the drug to stay alive.
House Bill 4073 would cap out-of-pocket costs of insulin for patients at $100 a month. The proposal, heard Thursday in the House Committee on Health Care, is squarely aimed at helping diabetes patients who are forced to choose between paying for insulin or necessities like rent and utilities.
The measure coincides with a scrutiny in Oregon and nationwide of pharmaceutical prices in general. Two years ago, lawmakers approved  the state's drug transparency program, which mandates price reports from manufacturers. Then last year, they passed one bill that requires companies to report price increases 60 days in advance and another one that allows pharmacists to dispense emergency insulin.
"Today some people face insulin bills comparable to a mortgage payment," bill sponsor Rep. Sheri Schouten, D-Beaverton, told the panel. "We really need to do something."
For people on a high-deductible insurance plan, insulin costs can run upwards of $1,200 a month, according to the American Diabetes Association. The listed cost of a vial of insulin has risen from an average of $21 a month in 1996 to more than $300, well outpacing inflation.  
Julie Hernandez of Oregon City wept when she told lawmakers about her 18-year-old son's recent diagnosis of diabetes. Her son's doctor gave him career advice: Pick a line of work that pays well so you can afford insulin, she said.
"People who are now living in their car because it's either afford to pay rent or buy insulin," she said. "People who worry about losing their jobs for fear of losing their insurance.  It scares me to think about what my son will face in the future."
Insurance companies have a mixed reaction to the proposal. 
In a letter, Dr. James Polo, executive medical director of Regence BlueCross BlueShield of Oregon, wrote to lawmakers that the company is neutral but concerned that the change could force premiums to increase.
"HB 4073 will not lower the price of insulin products," he wrote. "In fact, it will likely lead to higher premium costs, and in some cases, it will cause out of pocket expenses for other services to go up as well."
Jessica Adamson, a lobbyist with Providence, said the company is neutral. That's because of the savings that would come from the prevented hospitalizations tied to untreated diabetes. She also stressed that the bill shouldn't set a precedent for other drugs besides insulin.
Amy Fauver, a lobbyist with Kaiser Permanente, said the company has no automated way to track cumulative co-pay caps. When a similar law passed in Colorado, a manual entry process was necessary, she said, adding that this can cause delays.
She said the company prefers a proposed amendment that would tie the cap to a per-prescription basis instead of a cumulative monthly co-pay.
Cost sharing through plans in the Oregon Educators Benefit Board and the Public Employees' Benefit Board are already below the $100 cap. 
You can reach Ben Botkin at [email protected] or via Twitter @BenBotkin1.