The nationally acclaimed program is foundering amid a tripled workload, fear of violence and staff departures
November 14, 2023
Experienced frontline workers keep quitting a Multnomah County unit that's key to protecting public safety and connecting mentally ill people with needed care, creating a quiet crisis that is sparking major concerns among county officials — with one of them calling the situation "urgent."
The small county unit of about a dozen field workers, known as Forensic Diversion, was once considered a national model showing how diverting mentally ill people from the costly criminal justice system improves care and saves the public money — about $2 million a year, the county has estimated.
Now, says former worker Kristen Anderson, "from what I can understand, the forensic diversion team is basically in shambles." 
She said that's because managers have failed to support workers  and declined to implement long-promised safety improvements — including for herself after a client suddenly approached her and slammed her head into a sidewalk curb in the middle of Old Town nearly three years ago.
The lack of response to workers' safety concerns made Anderson feel "expendable," she said. That feeling caused her to reluctantly resign two years ago despite being passionate about the work she did to connect criminal defendants with treatment, housing and other services — building rapport to help motivate them to get the help they needed.
In the last year, at least five other experienced case managers and program specialists have followed Anderson in leaving the Forensic Diversion unit, with another transferring out last week after filing a safety complaint.
Those leaving include some of the program's most accomplished and experienced workers, including specialists who work with Black, Spanish-speaking and LGBTQ+ communities.
"I can't tell you how sad that makes me — it's such an amazing program," Anderson said of the diversion unit's situation. Management, she said, "just blew it."
Driving high turnover in the unit are stress, safety concerns and overwork — as well as management problems that include retaliation against the frontline staff that have raised concerns, according to the union representing the workers, Local 88 of the American Federation of State, County and Municipal Employees.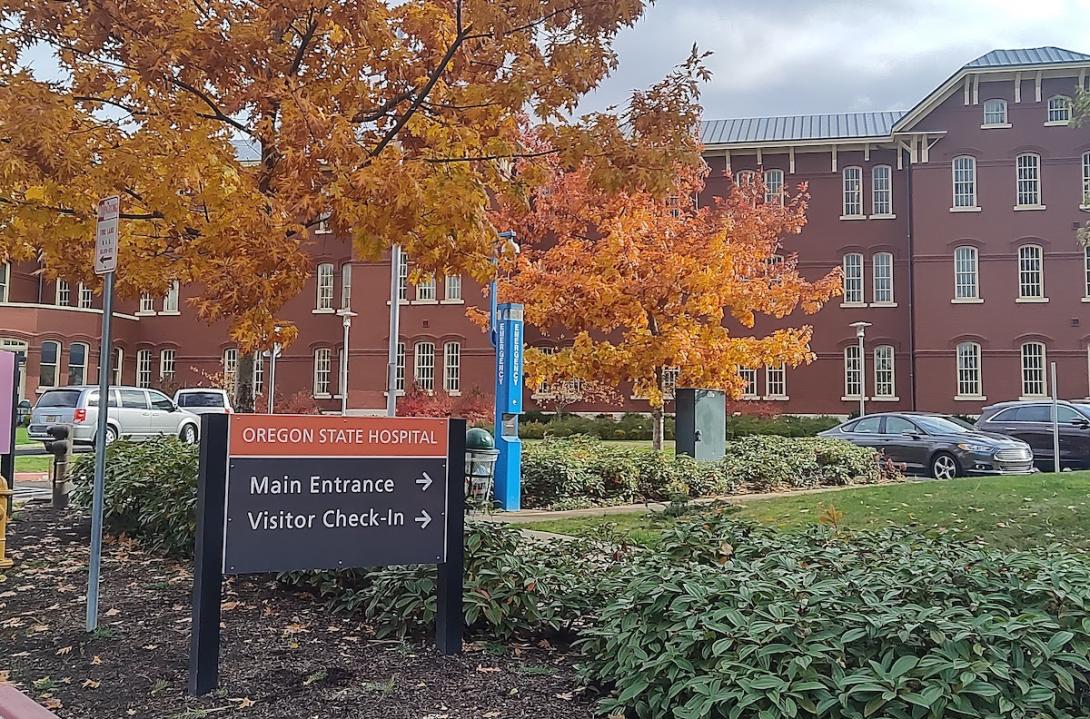 Anderson and others first raised concerns in 2021, but starting in late 2022, working conditions became a lot worse thanks to a federal order that set discharge deadlines for the Oregon State Hospital. This created what the union described as a revolving door and additional work for the diversion team. The team works with what's known as the "aid and assist" population of people, who need treatment to be restored to mental competency before facing criminal charges in court. 
It's not just Multnomah County where people are expressing concerns since the federal order was issued. Marion County and others have also complained of a lack of treatment options for the aid-and-assist population.
The workload of the Multnomah County unit has more than tripled in the wake of the order, but if anything, the county has fewer people doing the necessary field work, according to the union.
Citing what it said is a failure to follow basic workplace safety laws or keep the written promises of improvement that county managers earlier made to the state, Local 88 in June filed a demand to bargain over safety. The move comes in addition to a complaint with the Oregon Occupational Safety & Health division and two grievances the union and its members have filed.
Asked about the workers' complaints, Multnomah County Chair Jessica Vega Pederson, who directs the county's bureaucracy, responded with a statement through a spokesperson. "Since I learned of these issues, we increased (human resources) support to build out the Diversion team and strengthened the support they need and our processes — that work is still underway."
She blamed U.S. District Judge Mike Mosman's court order that imposed discharge deadlines on the Oregon State Hospital. "The Mosman decision was a sea change that more than tripled the number of people we saw between the first quarter of 2021 and the first quarter of 2023 — including those who need hospital-level behavioral health services," she said.
However, the union said staff started raising concerns long before the Mosman order, and county management's response has continued to be punctuated by foot-dragging and a lack of urgency. 
"The county's response to serious concerns around safety can only be described as inadequate," said Joslyn Baker, president of Local 88.
Her union supplied The Lund Report with records documenting that staff has been raising urgent concerns to management for three years. One document showed an internal evaluator's finding in June that substantiated a claim that workers raising safety concerns were retaliated against by a manager in the unit.
The situation has gotten so bad, records show, that staff has raised concerns about whether they are being asked to commit perjury in court. They fear that they could be held liable or face professional consequences for failures caused by understaffing.
Meanwhile, local defense attorneys are repeatedly asking a local Mental Health Court judge to find Multnomah County in contempt of court over multiple failures to care for clients — that extreme measure occurring in five cases so far.
Other officials are watching the situation with concern, including the county's elected watchdog, Auditor Jennifer McGuirk.
In a Sept. 15 email to Chair Vega Pederson, McGuirk expressed concern about worker safety and "community safety," adding that, "These sound like urgent issues that require urgent response."
McGuirk met with about a dozen current and former employees in the unit before emailing Vega Pederson and said that based on the concerns she heard, "I believe the employees."
The auditor said that when she briefed Vega Pederson's office, she was struck by the seeming disconnect between what staff are experiencing and the level of awareness managers expressed.
Top county staff seemed unaware the union had formally demanded to bargain over safety concerns three months before.
"It really concerned me that the chair's office did not know or seem to know about the demand to bargain," she said. "I should not be the one telling them that."
Prosecutors are also concerned about the unit and the public safety implications stemming from its problems — especially after its workload more than tripled due to the Mosman order.
"When our partners are put in a position where they can't meet their functions and obligations, there are certainly public safety concerns," said Liz Merah, a spokesperson for Multnomah County District Attorney Schmidt, in an email. She added that her office "is optimistic that with a spotlight on the issue, the County will be able to return to providing community restoration services in a timely manner to all appropriate defendants."
Program has shifted over time
The county's forensic diversion unit used to help clients with minor offenses, but over time that has changed. Now its employees work with clients accused of serious crimes that include attempted murder, sex abuse, rape, first-degree assault and unlawful use of a weapon.
It puts the workers in an odd position, said Anderson, the former diversion worker: They feel deep affection for the people they're trying to help, but they also have to be wary of some clients— sometimes feeling both things toward the client they're working with at the same time.
One day in January 2021, Anderson was walking through Old Town at about 10:30 a.m. when she ran across one of the people in the diversion program — a tall, 240-pound man roughly twice her size with a long criminal record that included charges of assault, menacing, harassment and stalking.
He ran up to her, grabbed her by the head and forced her to the ground, where he smashed her head into the edge of the curb. She was dizzy and in pain for hours.
It turned out that she was one of five women her client had assaulted that day — punching one in the face, poking another in the eye, and hitting two of them in the head with a rock.
Following his arrest for the violent streak, he was soon out of jail — and Anderson kept running into him downtown. He got right in her face at one point. She eventually had to take out a stalking order to keep him away from her as she entered the jail to meet clients.
Already, she said, at that time things had gotten "terrible" for staff in the unit, but people stuck with it out of a desire to help a marginalized population. 
Now, things have gotten worse.
Workers want more staffing and simple fixes
Though the number of staff evaluations of clients has tripled since the Mosman order in late 2022, the county now has only two people doing that work. Before the Mosman order, it had three.
While having less time to build rapport with clients and less ability to provide valuable help to them, case managers are also being asked — or forced — to meet with clients one-on-one — and some of those clients have a history of dangerous behavior.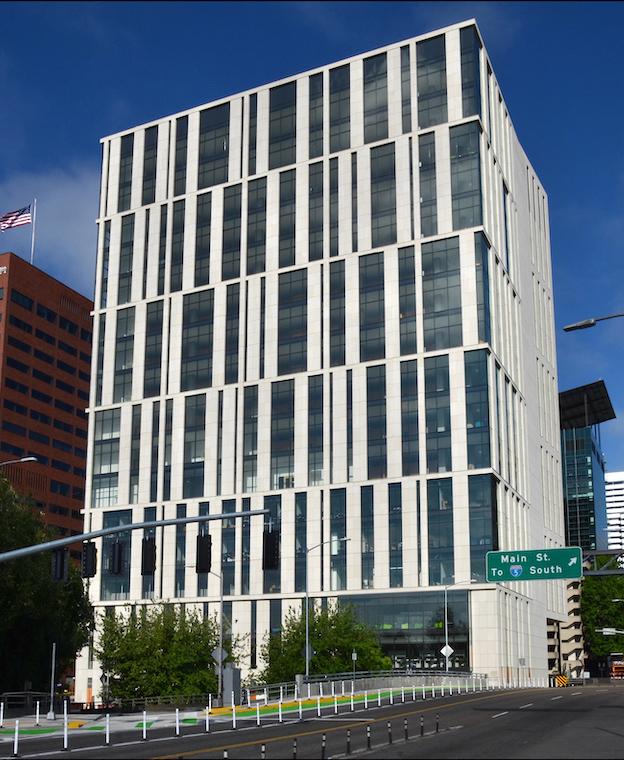 In fact, two aid-and-assist clients of the program were accused of stabbing people to death within the same 24-hour period in September 2022, according to media accounts and court records.
In response to concerns the union raised, the county hired an outside consultant who validated staff's concerns in a report in June 2023. 
"Interview and observation data show that both actual and felt caseload/workload is HIGH," according to the report. "This results directly in poor field safety and client management."
In bargaining, the union is asking the county to hire more people for the job, to adopt the sorts of safety policies that Anderson asked for in 2021, and also to reinstitute drug-testing, as the unit used to do, to help ensure clients are not destabilizing or relapsing into psychosis due to the influence of drugs such as methamphetamine.
In an interview, Valdez Bravo, acting director of the county's health department, said he has held the job since February and could not speak to earlier decisions. He declined to discuss bargaining.
However, since the issues came to his attention, "we have been having active conversations related to safety concerns," he said, citing the consultant's report and recommendations. 
"The (recommendations) that were able to be implemented right away were, and other ones are obviously ongoing… Management has been taking all the concerns that are brought forth seriously," he said.
In a written comment, a county spokesperson noted that the county has issued loud warning devices to staff and has authorized about a dozen additional positions — though according to the union, only a fraction have been filled.
The union has questioned the county's decision in October 2022 to use $1.7 million in state funds to set up a whole new team to do related work, rather than staff up the diversion unit to meet the increased demands that the federal court order created. The new unit is not yet fully functioning, despite hiring six people.
Union officials also question the county's failure to use a hiring incentive authorized on July 31 to help fill vacancies in the unit. According to the county, it is still working out which positions will receive the incentive.
The county has also failed to make improvements to the electronic health records system as staff suggested years ago, according to the union. The unit uses the system to help staffers engage with clients safely and productively. As a result of the system's failings, client information is not being entered, leaving staffers in the unit and other county offices without needed information on medication, status and about what might trigger a patient to become violent.
"Yes, staffing is a huge problem. Yes, the acuity of the clients these folks are (helping) is a huge problem," said Jordan Muehe, an AFSCME representative who works with the diversion team. But, he added, the electronic records system "is a preexisting tool that the county is just not using. There are multiple problems that could be mitigated if the county would just use the tools that it already has at its disposal."
According to the union president, Baker, "staff have asked to be granted the time needed to thoroughly review a client file before conducting a home visit, but this has not been granted. Also the request to have two people do a home visit when acuity is high has been largely declined."
She added that staff continue to face retaliation. ​​"Despite a substantiated claim of retaliation," she wrote in an email, "management has not apologized, acknowledged or corrected this behavior. In fact, they continue to lash out as evidenced by demoting one of the complainants, changing work schedules and continuing to exert their rights as managers to make programmatic decisions without including these subject matter experts in the process. They interfere in how the team communicates in what feels like an effort to limit union communication between members."
Adding to the county's challenges is that several managers who worked with the team have moved on or gone on leave — slowing the county's ability to respond to staff concerns.
The county recently did bring back a manager who'd worked with the unit before, Bill Osborne, to help fix things. Later this week, Rachael Banks will take over as director of the health department, and intends to make behavioral health a priority, according to the county.
Vega Pederson, in her emailed statement, said a lack of resources from the state is also making staff's work harder. 
"We need the state to help open more inpatient and secure residential treatment beds to assist in stabilizing people so they can participate in their own treatment and recovery," she said. "Multnomah County, along with every other County across the state, deserves more State support and we have all been fighting for it."
Message not heard
When Anderson, the former diversion worker, quit In December 2021 citing a lack of response to staff safety concerns, she hoped her departure would send a message. She wrote a lengthy email to managers, including the county's top unelected administrator, Serena Cruz, explaining why she was leaving.
"I feel that our team, especially the case managers, are at very high risk in the community and that our safety is not a top priority. We have no self defense training or even tools to protect ourselves except those we have bought ourselves. In the last year, I have been threatened, followed, and had a can of something thrown at my head while walking to and from work," she wrote in the email. "On a number of occasions team members have brought their experiences and concerns forward but as yet there appears to be no plan for either supporting us or mitigating the risks we are all taking on a daily basis (and) no structural policies have been put into place to put staff safety first."
She wrote that pressures created by dysfunction at the Oregon State Hospital were forcing the unit to do more with less — and with a more challenging, and in some cases very dangerous population. "We are one pressure point in the system that is over burdened and I feel staff safety is too often overlooked."
"I loved this job," she added. "Our clients taught me the value of kindness and respect, the importance of dignity and autonomy. I have learned from them all and the work I did made me a better person and a much better social worker. I am grateful for the opportunity to have been part of a program that values and respects people who are so often overlooked and marginalized."
Her supervisor, Kathy Shumate, replied to Anderson's email, copying the same group of recipients. "My observations have been much the same as what Kristen has taken the time to inform you of. Other staff in these programs have brought up these same concerns," she wrote, adding that the team was providing crucial help to clients during the difficult time of the pandemic. "Our clients need these staff to stay in their jobs. To do that, our staff need to feel safe, equipped, and validated."
Today, Anderson said she copied so many people on her farewell email two years ago because she wanted to strip upper-level managers of the ability to say they didn't know about the unsafe conditions in the unit.
"I perhaps naively thought that it would trigger something for somebody to realize how hard people were working and the risks that that we all were taking, and that we were doing it because we loved our jobs, we were committed to that the folks that we worked with, and that the county would have our backs, and keep people safe," Anderson said. "I don't think that happened."
---