Insurance Division Approves 2.2 Percent Rate Increase for Providence
That rate hike will impact small employers starting August 1 who have about 30,000 employees
April 2, 2012 -- Small employers who have coverage through Providence Health Plans will see their rates climb, on average, by 2.2 percent starting August 1. The rate hike will impact about 30,000 people over nine months, and range between 1.88 and 5.4 percent.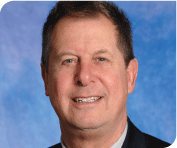 "We're doing all we possibly can to get our rate increases to as low a figure as possible," said Jack Friedman, CEO of Providence Health Plans.
Initially, Providence had requested a 5 percent rate hike. However, the Insurance Division lowered that increase primarily because Providence had erroneously overstated its administrative expense costs and other expenses related to federal health reform, said Lou Savage, acting administrator and senior policy advisor with the Department of Consumer and Business Services.
"The approved rate is intended to cover the projected rise in healthcare claims' costs and the estimated cost of implementing benefit changes due to federal healthcare reform," he said.
The Division also approved the company's request to adjust the rates for new health savings account plans introduced by Providence last August. Although the benefits for those plans are unchanged, the average premium will be 10 percent less.
Last year, Providence reported that medical claims costs increased by 7.7 percent and prescription drug costs increased by 0.8 percent. The higher use of generics led to the lower prescription drug costs. Providence also anticipates that claims costs will increase by 6.1 percent over the next year.
The new rate also includes a 0.1 percent charge for the projected impact of federal healthcare reform's requirement to cover dependents to age 26. The company originally requested a 0.4 percent increase for this benefit, and the requested amount was reduced because most of those benefit changes have already been implemented.
Also during 2010, the executive salary expense for the company's senior executives represented 0.34 percent of premiums, which equaled approximately $1.52 of a member's premium each month.
With this new rate increase, Providence projects it will make a 1.5 percent profit. The insurer has also accumulated reserves significantly above levels deemed adequate to pay claims.
In filing for the rate increase, Providence also indicated that it intends to follow through with a number of initiatives to keep costs under control and improve quality including:
Audits that check for clinical overpayments.

Case management services to systematically coordinate care for members at significant risk for declining health status and high medical expenses.

Disease management programs focused on members with serious chronic conditions.

And, expanding the medical home initiative, including implementing data sharing intended to support care coordination and performance measurement.