Image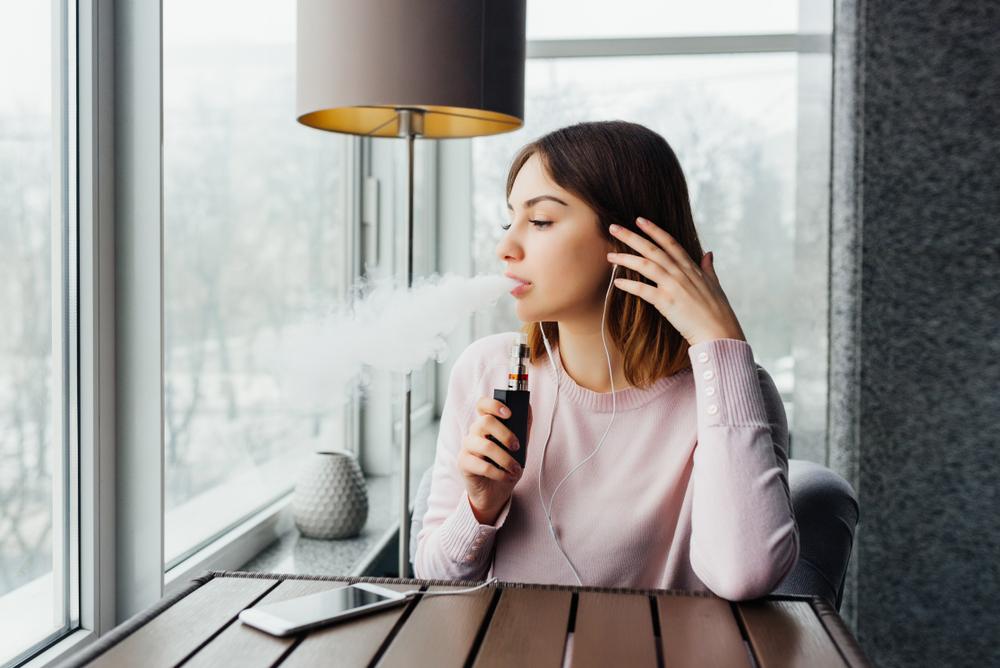 January 27, 2020
 Gov. Kate Brown on Monday announced a slate of medical professionals, legislators and public health experts to address vaping-related deaths and illnesses in Oregon. 
The Vaping Public Health Work Group comes amid concern across the state and nation about respiratory illnesses and death from vaping, especially due to its popularity among youth.  There have been two vaping-related deaths and 21 illnesses in Oregon, according to Oregon Health Authority data. The Centers for Disease Control and Prevention reported 2,711 vaping-related hospitalizations or deaths across the country and in Puerto Rico and the U.S. Virgin Islands as of Jan. 21. They included 60 deaths.
The work group will meet on Tuesday to start looking at the health risks and begin the work of making policy recommendations. 
The panel is made up of top experts, including Dr. Brian Druker of the Oregon Health & Science University's Knight Cancer Institute, and Dr. Mary McKenzie, director of pulmonology at Legacy Health, who has worked with patients with vaping-related lung injuries.
"I am confident that this group of talented health care leaders will bring forward innovative ideas to help keep Oregonians safe from the risks of vaping-related illnesses," Brown said in a statement. "I would like to thank Oregon's health care community and state and local health agencies for their efforts to respond to the vaping public health crisis of the late summer and fall." 
Youth e-cigarette use has increased by 80% from 2017 to 2019, according to Oregon Health Authority figures. 
"While the number of new vaping-related illness cases has tapered since states acted to restrict certain vaping products and additives, we have been left to grapple with the sobering reality that youth use of vaping products has skyrocketed in recent years," Brown said.
Lawmakers have already started that work too.  Sen. Laurie Monnes-Anderson, D-Gresham and chair of the Senate Committee on Health Care, is proposing legislation that would ban all flavored vaping products, including menthol, a popular flavor among youth. That flavor is still allowed despite a federal ban on most flavored vaping products that started earlier this month.
The full membership of the work group is: 
Sen. Floyd Prozanski, D-Eugene
Sen. Bill Hansell, R-Athena
Rep. Ron Noble, R-McMinnville
Rep. Sheri Schouten, D-Beaverton
Lillian Shirley, Public Health Director, Oregon Health Authority
Steve Marks, Executive Director, Oregon Liquor Control Commission 
Lou Savage, Acting Director, Department of Consumer & Business Services 
Nia Ray, Director, Oregon Department of Revenue
Alexis Taylor, Director, Oregon Department of Agriculture
Dr. Dean Sidelinger, State Public Health Officer & State Epidemiologist
Dr.  Mary McKenzie, Director of Pulmonology, Legacy Health
Dr. Brian Druker, Director, OHSU Knight Cancer Institute
Dr. Serena Black, Pediatric Hospitalist, PeaceHealth
Dr. Peter Reed, Pediatrician
Dr. David Lehrfeld, Emergency Medicine
Susan Pinnock, public health nurse, Washington County
Christopher Friend, American Cancer Society
Christina Bodamer, American Heart Association
Michael Collins, Director of Managed Care, Confederated Tribes of Warm Springs
Rob Bovett, Association of Oregon Counties
Rodger Voelker,  Senior Analytical Chemist, Cascade Chemistry
Jim Ferraris, Chief of Police, Woodburn
Mike Getlin, Oregon Industry Progress Association
You can reach Ben Botkin at [email protected] or via Twitter @BenBotkin1.