Image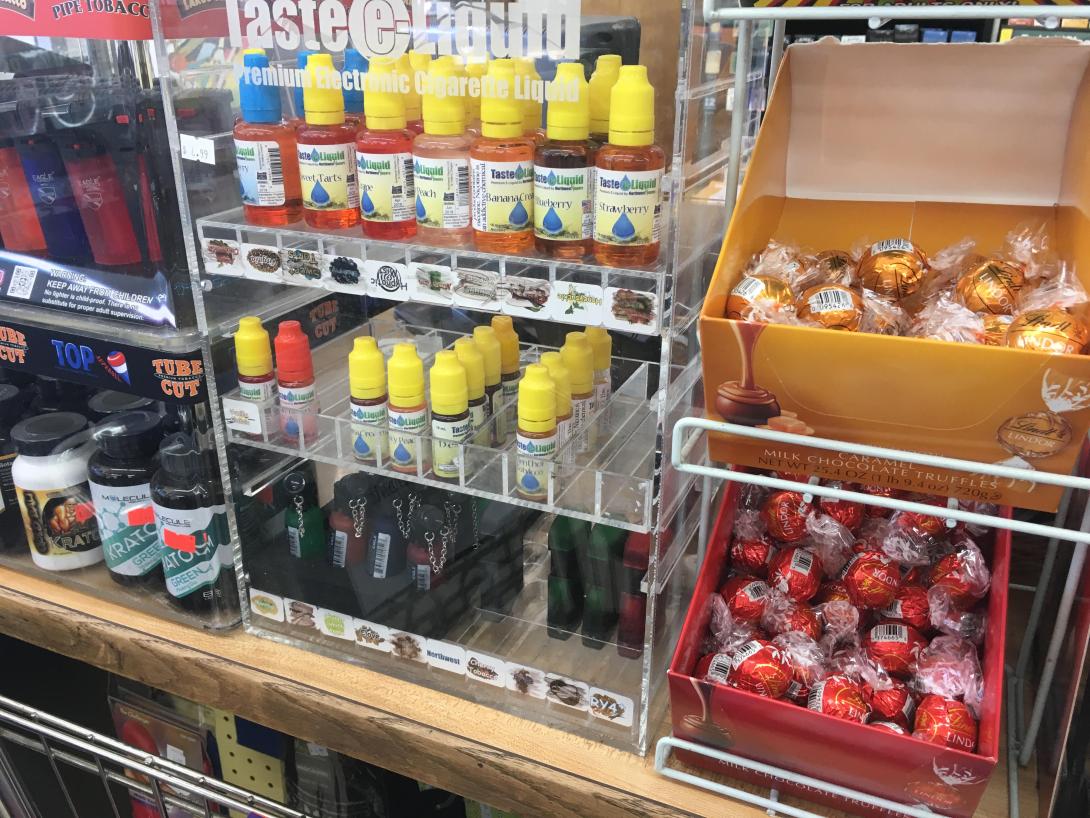 January 15, 2020
All flavored vaping products may become banned in Oregon, as state lawmakers look for answers to curb nicotine addiction among Oregon's youth.
Sen. Laurie Monnes Anderson, D-Gresham, is backing a proposal this legislative session that would ban all flavored vaping products. The move comes amid heightened state and national awareness about flavored vaping products and the public health risk of vaping as a gateway to nicotine addiction.
The proposal would make Oregon's standards stricter than the current federal ban that still allows menthol and tobacco-flavored vaping.
"The increase of use among youth is astronomical, and I am very concerned that they are now becoming addicted to nicotine and nicotine is a highly addictive drug," Monnes Anderson, chair of the Senate Interim Committee on Health Care, told The Lund Report. "I am just sad that vaping has incorporated nicotine into its product."
Lawmakers heard a presentation about the proposal Wednesday in the Senate committee.
Public health officials have expressed concerns about flavored vaping products and their appeal to youth. The Oregon Health Authority has said the U.S. Food and Drug Administration's Jan. 2 ban falls short of what's necessary to address the problem head-on. The agency has said that all flavored tobacco products should be banned, including menthol, which is popular among youth.
"It is a huge problem among our youth," Rep. Cheri Helt, R-Bend, told the committee.
She said the products specifically target youth with thousands of flavors, including Mountain Dew and Captain Crunch cereal flavors.
"They're not safe; they're not cool," she said.
Helt, a former school board member in Central Oregon, said she heard from teachers concerned about vaping when she presented a bond proposal for school improvements.
"The number one request I heard was teachers talking about changing the style of bathrooms," she said, adding that educators wanted restrooms remodeled so they could smell vaping.
Oregon had a nearly 80% increase in youth e-cigarette use from 2017 to 2019, according to the Oregon Health Authority. One in four 11th-graders in the state report using vaping products and e-cigarettes, the authority says.
An epidemic related to vaping has swept across the country, killing nearly 60 and hospitalizing more than 2,600, according to a January report by the Centers for Disease Control and Prevention. They include two deaths and 20 illnesses in Oregon. 
The Oregon cases are all still under investigation, said Jonathan Modie, a spokesman for the Authority. 
The proposal would allow the Oregon Health Authority to impose a civil penalty of up to $5,00 for each violation.
The Oregon Health Authority will continue to give input about the issue on a working group formed by Gov. Kate Brown to address the issue, said Jonathan Modie, a spokesman for the authority.
He said limiting the sale of vaping products is one strategy for preventing youth and others from exposure to the health risks for vaping products. The authority also encourages people to take advantage of cessation resources, he said.
Separately, the committee heard a proposal that would allow dental therapists to become licensed under the Oregon Board of Dentistry. Dental therapists are currently part of a pilot project for tribal areas in Oregon as a way for children and other underserved groups to access dental care.
Dental therapists can do preventative care like teeth cleanings and simple procedures for filling cavities and extracting teeth. They would work under the general supervision of a dentist after clinical training, which means they could serve patients without a dentist being on site in their clinic.
You can reach Ben Botkin at [email protected] or via Twitter @BenBotkin1.