High Level Executives Leave Regence
Scott Clement, vice president of provider services in Idaho and John Stellman, senior vice president of healthcare services for Cambia Health Solutions, have announced their departures
March 26, 2012 – CareOregon has recruited a top executive from Regence BlueShield of Idaho, Scott Clement, who joins the managed care plan April 9 to become provider services director. That position was previously held by James Schroeder.
In making the announcement, Scott Kreiling, president of Regence BlueShield of Idaho, told employees in a written memo, "It is with mixed emotions that I announce that Scott Clement, Vice President of Provider Services in Idaho, will be leaving the company as of April 6.
"I would like to thank Scott for his leadership and commitment to serving our Idaho provider community. Under Scott's guidance, we have further developed our relationships throughout the medical community and formed strong partnerships that we will build upon as we continue to pursue more innovative ways to address healthcare costs."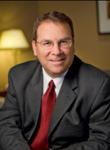 Meanwhile, John Stellmon, senior vice president of healthcare services at Regence BlueCross BlueShield, retires in April after spending more than 20 years at the company. Earlier, he had been president of Regence BlueShield of Idaho and that organization's chief legal counsel and chief operating officer.
At Regence, Stellmon has also provided leadership to pharmacy services, medical management, network strategy and performance and healthcare services planning and performance analysis. 
In other leadership news, Bill Barr who had led the company's health insurance plans in its four-state region – Oregon, Washington, Idaho and Utah – before being replaced by Jared Short – had been expected to retire in March.
However, will remain as the chief executive officer at Regence Life and Health.
Earlier, he apparently took the fall for serious problems Regence has been having in Washington state with its computer conversion and delays in claims payments, and he indicated that he may only stay with the company until March – the same month when employee bonuses are paid.  
Cary Badger, vice president of corporate and strategic business development since 2002, is no longer with the company. He oversaw Regence's extensive product portfolio, which included its newer self-managed plans and consumer-directed plans. In 2009, Badger joined with Jo Anne Long, senior vice president of government programs, in taking on the assessment of the government programs run by Regence including Medicare, Medicaid, COBRA and health information technology.
In an announcement that appeared earlier on Regence's website about their new role, "fast moving and shifting public policy priorities at both state and federal levels in the context of today's economic environment have created both opportunities and threats for Regence. What we lack is a good way to strategically assess our overall involvement. Such an assessment is essential to our readiness for responding to and taking advantage of emerging opportunities and threats."