Health Net President Chris Ellertson Leads with 86 Percent Salary Increase
Looking at the executive compensation among health insurance executives in 2012, John Stellmon, who retired from Regence last April, was the highest paid, earning $1.8 million, a 537% increase from 2011
April 17, 2013 – The profit margins of Oregon's health insurance companies remained razor thin last year, but that didn't hinder any of their top executives from taking home bigger paychecks.
Actually, the seven CEOs were paid handsomely with Chris Ellertson, president of Health Net, leading the pack, earning $594,846 in 2012 – an 86 percent hike – while the insurer lost members -- dropping down to 84,000 after a 2.6 percent loss.
Ellertson wasn't the only executive taking home double-digit pay increases. Andrew McCulloch, president of Kaiser Permanente, was the highest paid among his colleagues, earning just shy of the million-dollar mark -- $953,457 representing a 30 percent increase – and Kaiser suffered the same fate as Health Net – ending the year with 464,637 individual and group members after a 2.2 percent loss.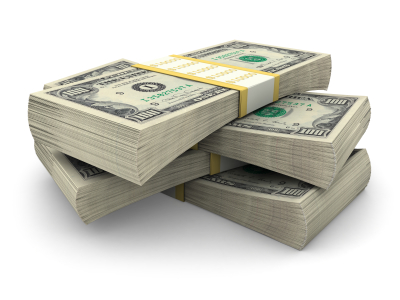 Meanwhile, the CEO of LifeWise Health Plan, Majd Fowzi El-Azma, also saw his salary jump by 10 percent, reaching $546,275 while his plan saw its membership drop by 4.8, standing at 52,887 on December 31.
On the other hand, ODS Health Plan saw its membership climb to 74,919 – a 17.6 percent hike – while its president, Robert Gootee, had a combined salary of $542,692 – a 27 percent increase – from both ODS and Oregon Dental Service.
Only two insurance company presidents – Jack Friedman of Providence Health Plan and Ken Provencher of PacificSource Health Plan – kept their paychecks under wraps. Friedman, who earned $625,738 received a 6 percent hike, while Provencher, who earned $545,089, took home the lowest pay increase of 2 percent.
At the same time, PacificSource saw its membership climb by 10.2 percent, reaching 224,487 members with Providence only growing by 0.6 percent, having 186,744 members at year's end.
None of these membership figures include the self-insurance market, such as public employees and school teachers or Medicaid members.
Regence BlueCross BlueShield
The president of Regence, Donald Antonucci, had the lowest salary of any health insurance CEO in 2012, earning $413,922 – a 14 percent increase -- while Regence saw its membership grow very nominally – just 0.9 percent – reaching 472,902 – and continued to lag behind Kaiser Permanente.
John Stellmon, who had been senior vice president of healthcare services in Oregon, Utah and Washington, walked away with $1.8 million after retiring last year. This represented a 537 percent increase from 2011 when he only earned $285,633 from those three state plans. Stellmon spent more than 20 years at the company and earlier had been president of Regence BlueShield of Idaho and that organization's chief legal counsel and chief operating officer.
Meanwhile, Mark Ganz, president and CEO of Cambia Health Solutions, the parent company of the Regence plans in Oregon, Idaho, Washington and Utah, actually took a pay cut – earning $1.7 million in 2012, compared to $1.9 million during the previous year – a 12 percent reduction. It should be noted, however, that this combined salary only represented the plans in Oregon, Washington and Utah because Idaho does not disclose health insurance executive salaries.
Other high-profile Regence employees in Oregon and Washington saw their salaries grow – Kerry Barnett, group executive vice president for corporate services earned $660,492 from both Regence plans in 2012, a 7 percent increase from the previous year when he earned $614,805
Jared Short, division president of HIS, earned a salary in Oregon and Washington as well – totaling $597,281 representing a 9 percent increase last year when he earned $546,881 in 2011.
Neither Barnett nor Short received a paycheck from Regence BlueCross BlueShield of Utah, and it's unknown whether they – along with Stellmon – were paid by Regence BlueShield of Idaho.
All the information in this article was provided by the Insurance Divisions in the states of Oregon, Utah and Washington.
FOR MORE INFORMATION
To look at the compensation paid to all insurance executives in 2012, including their board of directors, click here.
To read an earlier article posted by The Lund Report on insurance profits during 2012 written by Courtney Sherwood, click here. 
Keywords:
kaiser
,
Jack Friedman
,
ken provencher
,
Health Net
,
Mark Ganz
,
Kerry Barnett
,
Jared Short
,
Providence Health Plan
,
Andrew McCulloch
,
Chris Ellertson
,
insurance companies
,
Regence BlueShield of Washington
,
Cambia Health Solutions
,
Regence BlueCross BlueShield of Oregon
,
executive pay
,
Regence BlueCross BlueShield of Utah
,
LifeWise Health Plan
,
Robert Gootee
,
John Stellmon
,
ODS Health Plan
,
Oregon Dental Service
,
PacificSource Health Plan
,
Don Antonucci
,
Regence BlueCross BlueShield of Idaho