The announcement follows decisions by some hospital systems to require employee vaccinations against COVID-19 despite an Oregon law banning the practice.
Image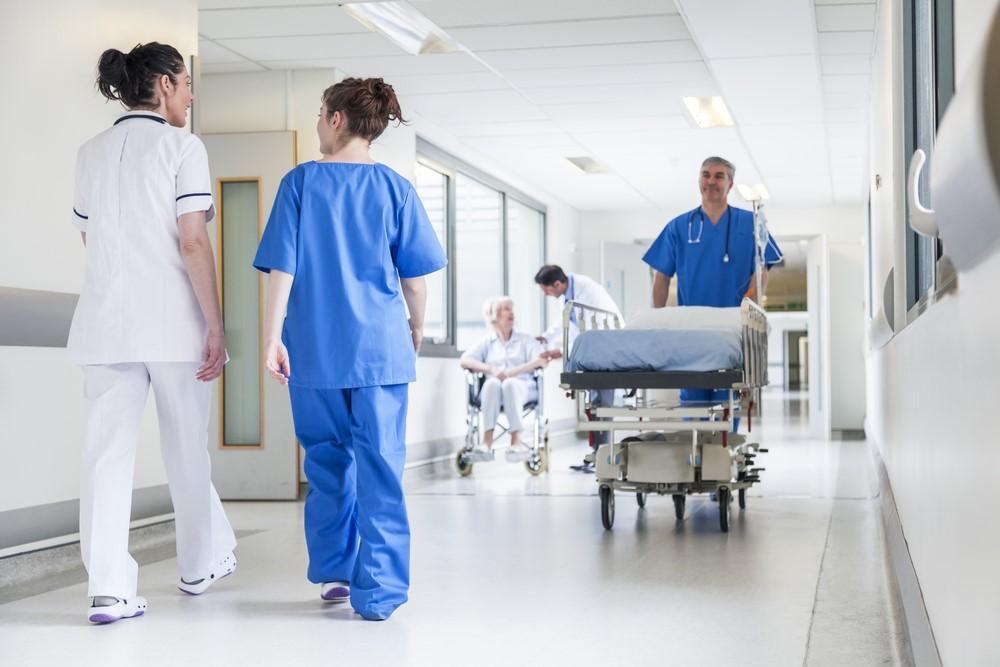 August 4, 2021
Gov. Kate Brown stepped into the controversy over the Oregon ban on health care companies mandating staff vaccinations on Wednesday with a decision that will give employees a choice between testing or inoculation. 
In a news release, Brown said she ordered the Oregon Health Authority to write a rule requiring that employees be tested for COVID-19 to keep infections out of their workplace. Employees can waive testing by getting vaccinated.
The release indicated that unvaccinated staff will be tested weekly. The rule will broadly include most health care workers, whether they are in direct or indirect contact with patients or infectious materials.
"This new safety measure is necessary to stop delta from causing severe illness among our first line of defense: our doctors, nurses, medical students and frontline health care workers." Brown said in the statement. "Protecting our frontline health care workers through vaccination will also enhance the safety of the patients in their care." 
The release stressed the need for Oregonians to get vaccinated to prevent infection. So-called breakthrough infections in vaccinated people occur but they are usually mild. Vaccinated people can also be contagious: Health officials have found high "viral loads," or high amounts, of the delta variant in the nose and mouth of vaccinated people. 
"Severe illness from COVID-19 is now largely preventable, and vaccination is clearly our best defense," Brown said. "Vaccination and weekly testing ensure Oregonians can safely access health care and employees can go to work in an environment that maximizes health and safety measures for COVID-19."
The statement did not address decisions by three health care companies in Oregon to require staff to get vaccinated against COVID-19. PeaceHealth, which is headquartered in Washington state but has four hospitals in Oregon, will require all staff to be vaccinated by Aug. 31. Kaiser Permanente, which is based in California, with two hospitals in Oregon, set Sept. 30 as the deadline for employee vaccinations. Oregon Health & Science University also said previously that employees, students, volunteers and long-term vendors have to be vaccinated by Sept. 1, though it said it will allow opt-outs, provided they go through an education session and are tested regularly.
The Oregon Association of Hospitals and Health Care Systems, which pushed for the Oregon Health Authority to overturn the law, said it supported Brown's announcement in a statement by its president and CEO Becky Hultberg: "With these additional tools we can better respond to this evolving pandemic and provide the safest possible environment for those who depend on us."
Hospital systems also welcomed the announcement. Providence Health & Services said it has notified staff that they have until Sept. 30 to get vaccinated or officially decline and be subjected to regular testing, participate in mandatory education about vaccines and wear enhanced protective gear. Legacy said that it will require all employees, providers, contractors and volunteers to be vaccinated by Sept. 30 under the law. And St. Charles Health System in central Oregon set the same date.
"This is welcomed news, as it allows us to further protect our workforce and our patients," said Joe Sluka, St. Charles' president and CEO.
Kaiser Permanente said the announcement doesn't change its position: "We remain committed to ensuring that our workforce is vaccinated, which includes asking Kaiser Permanente employees and physicians to verify their vaccination status."
There was a mixed reaction among unions. The Service Employees International Union Local 49, SEIU 49, said the rule change disregards workers: "SEIU 49 is disappointed in the governor for putting out a rule change that has requirements for vaccines with no requirements for employers to respect workers paid time off or hazard pay for the sacrifices they have already made during the pandemic. There continues to be a disconnect between policy and what is happening for health care workers who are suffering from understaffing, burnout and general stress fatigue."
The Oregon Nurses Association, which had opposed requiring mandatory vaccinations of staff, supported Brown's announcement: "This is a reasonable and sensible approach which respects the individual choices of health care workers while also protecting public health," it said in a statement. The association called on companies to ensure that testing is free to staff and that employers offer paid time off to those who suffer side effects from the jabs. 
"ONA believes COVID-19 vaccinations are critical to protecting our members, our patients, our families and our communities and we urge all Oregonians who can get vaccinated to do so today," it said in the statement. 
Physicians and dentists have the highest vaccination rates in Oregon: 87% for the former and 94% for the latter, according to the Oregon Health Authority. As of June, 74% of nurses were vaccinated. Chiropractic assistants had the lowest rate among health care professionals statewide at 45%, followed by chiropractors at 50%. Certified nursing assistants were only at 57%.
On June 30, Brown lifted all coronavirus restrictions in Oregon, essentially declaring an end to the pandemic. But this latest wave was well underway at the time. Cases are continuing to mount, with nearly 1,600 new infections announced on Tuesday, the highest number in seven months. Nevertheless, she has been reluctant to adopt new requirements amid widespread fatigue with pandemic restrictions and resistance in rural areas, especially against masking or other requirements aimed at limiting the spread.  
Hospital officials are worried, though. 
"We're in a catastrophic public health situation right now," Dr. Doug Merrill, chief medical officer for St. Charles Health System's hospitals in Bend and Redmond. "It's impacting hospitals all across the country and certainly all across our state."
Brown has called for everyone — vaccinated or not — to mask inside public places. But even in Multnomah County, where people tend to fall in step with health care advice, many aren't covering their faces — even in gyms.
She has shifted the responsibility for stemming infections to county public health officials. But they, too, are reluctant to enact mandates for fear of a backlash. So that leaves public health officials continuing to repeat the same message about the need to be vaccinated.
"I am encouraging Oregon cities, counties, businesses and employers to think creatively, and to implement measures such as paid time off for vaccination, and incentives for employees, in addition to instituting masking requirements and other health and safety measures in the workplace," Brown said in the release. "I am doing the same with the state of Oregon's workforce, and I expect employers to find ways to remove barriers to easy access to vaccination."
The release said Brown will work with health care companies and lawmakers to address the 1989 law in the next legislative session in February.
You can reach Lynne Terry at [email protected] or on Twitter @LynnePDX.