Future of Tobacco Settlement Funds Faces Legislature
Coalition urges lawmakers to devote those funds to prevention and has the support of former Attorney General Hardy Myers
December 4, 2012 -- An advocacy coalition of healthcare and public health organizations is seeking legislative support next session on a proposal to spend Oregon's share of the Tobacco Master Settlement Agreement (MSA) funds on prevention and community based-health initiatives.
The Tobacco Master Settlement Agreement, signed by Oregon and 45 other states in 1998, was designed to help states recover some of the tobacco-related healthcare costs and to prevent tobacco from taking even more lives.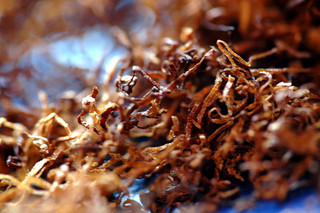 In reality, settlement payments from tobacco companies cover only $0.07 of each $1.00 that Oregon spends treating smoking-related conditions. Furthermore, while the Tobacco MSA specifically states that funds should be used "…for the advancement of public health [and] the implementation of important tobacco-related public health measures…," none of the funds Oregon has received from the settlement have gone toward tobacco prevention.
Oregon has collected $1 billion in payments from the Tobacco MSA, money that flows to state government coffers without much voter concern or attention. In 2000, when the first settlement dollars arrived, Oregon voters were quite aware of the promise of those funds and soundly defeated two ballot initiatives that spent the funds without tobacco prevention and cessation investments. In fact, at the time, 85 percent of Oregonians supported spending Tobacco MSA funds on prevention and cessation programs. Despite this support, not to mention the original goal of the Tobacco MSA, that never occurred.
"We cannot allow history to repeat itself," former Attorney General Hardy Myers said. "After ten years of locking in the annual tobacco settlement payments to Oregon to provide debt service, Oregon should seek to fulfill an original goal of the settlement by making a significant part of the settlement proceeds a force for preventing or stopping smoking."
The coalition's proposal includes the following allocation of the Tobacco MSA funds:
Children's Health & Prevention: $35 million (30% of available TMSA)

Equip Community Care Organizations (CCOs) for Success and
Achieve Greater Health Transformation through Community-Based Health Initiatives:
$73 million (60% of available TMSA)

Investment in Oregon's Tobacco Prevention Efforts: $12 million (10% of available TMSA)
"By making these investments, we can fundamentally transform Oregon's health system," said Stephanie Tama-Sweet, director of government relations for the American Heart Association. "This proposal gives our coordinated care organizations and communities the tools to achieve healthier outcomes, and our children the foundation for a healthy life."
But with $120 million on the table and budget gaps to fill, the coalition recognizes that other groups will be looking at the Tobacco MSA funds as a revenue source.
"Everyone, I'm sure, wants a piece of the pie," Tama-Sweet said, "But our hope is that the legislature will side with the public by dedicating tobacco funds for tobacco prevention and children's health."
The coalition has support from several Oregon legislators including Senator Richard Devlin (D-Tualatin).
"In 1998, the Tobacco Master Settlement Agreement's intent was clear: prevent and reduce tobacco use, especially among children, and reduce the financial toll of tobacco on states," he said. "Now is the time for Oregon to do the right thing: dedicate these funds to health and prevention."  
FOR MORE INFORMATION:
Prior stories on the Tobacco Master Settlement Agreement in The Lund Report:
Tobacco Master Settlement Proposal Package
Image for this story by Antony Bennison (CC BY-NC-SA 2.0) via Flickr.