The employee had worked on a staff survey about alleged sexism, racism and workplace violations, the lawsuit says.
Image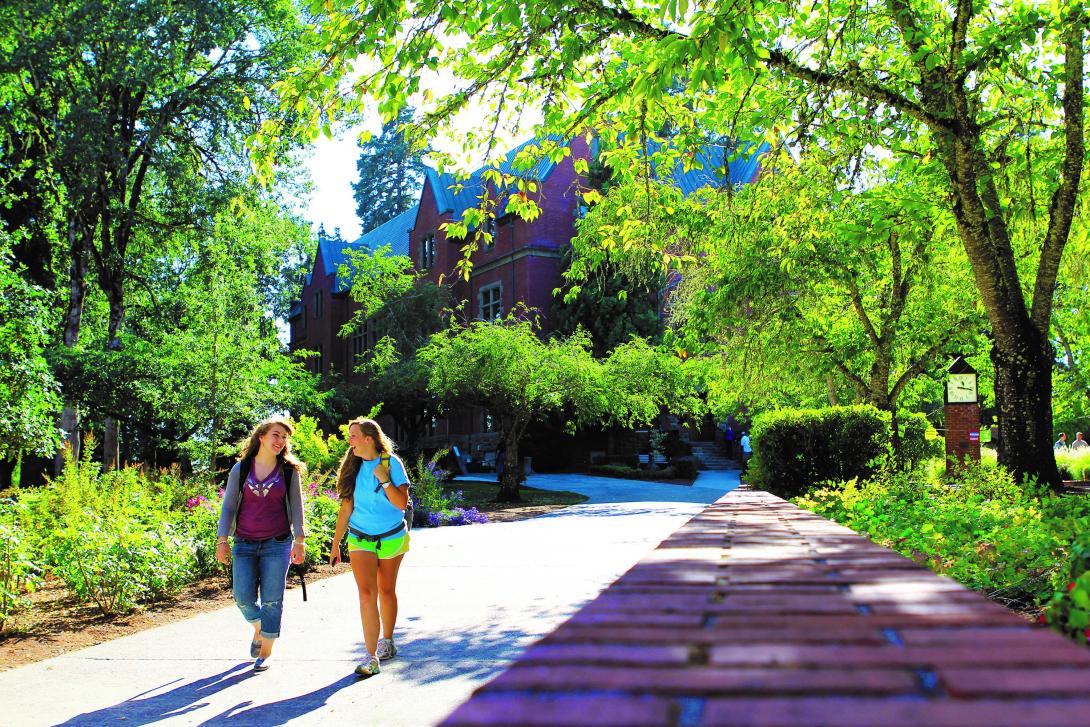 July 7, 2021
A former employee of Pacific University's School of Pharmacy is suing the university in federal court, alleging gender and sex discrimination, retaliation and violation of federal and Oregon family leave laws.
Fallon Hughes worked as coordinator for experiential compliance at the pharmacy school from July 2018 to February 2020, at which point she signed university paperwork saying she was resigning but understood that she was being terminated, according to the lawsuit filed July 2 in U.S. District Court in Portland.
describes months of increasingly hostile relations between Hughes and senior management prior to the departure. The lawsuit doesn't specify damages, but says Hughes is due compensation for emotional stress, humiliation, loss of income and other damages.
Pacific University, based in Forest Grove, has not yet filed a response. The private nonprofit university's School of Pharmacy offers a three-year doctor of pharmacy program. Each class has about 98 students, according to the school.
The university declined to comment on the lawsuit.
The complaint states that Hughes has already filed complaints with both the Oregon Bureau of Labor and Industries and the federal Equal Employment Opportunities Commission. Typically, before a worker can file a civil discrimination lawsuit, they must first file complaints with those two agencies. The labor agency has not completed its investigation and closed its file at Hughes' request, according to the lawsuit. The Equal Employment Opportunities Commissiondismissed the claim without investigating it and without making any findings, essentially clearing the way for a civil lawsuit, according to the lawsuit.
In 2018, senior management at the pharmacy school assigned Hughes to work on a survey of staff, the lawsuit says. Staff responses included "allegations of sexism and racism. Employees also reported illegal employment practices, such as not getting lunch or rest breaks," the complaint says, adding that senior management disparaged Hughes' work on the survey.
Subsequent to the survey, senior management cut down on Hughes' ability to work from home and communicate electronically with co-workers, even though a male co-worker was not subject to similar restrictions, according to the lawsuit.
As Hughes continued with the work, she met with Reza Karimi, dean of the School of Pharmacy, about the survey, the lawsuit says. In the meeting "Dr. Karimi became verbally aggressive by interrupting (Hughes) and speaking over her," according to the complaint.
In July 2019, Karimi removed Hughes from the committee working on the survey, the lawsuit says.
In October 2019, Hughes "was unable to work due to illness and subsequently took medical leave," then returned to work, and in January 2020 again was "unable to work due to illness," according to the complaint.
In February 2020, Hughes was called into a meeting with school management and told she was "going to be separated" from the university due to "ongoing performance issues."
The university's treatment of Hughes violates federal laws against gender and sex discrimination, gender retaliation, and federal and state family leave laws, according to the lawsuit.
The lawsuit follows two that were filed in June against Pacific University by a current and former tenured professor. The first one involved a tenured professor who was suspended, and the second one involved a former biology professor who said he was unfairly forced out, according to Oregon Public Broadcasting.
You can reach Christian Wihtol at [email protected]