Russian bombs are overwhelming health care infrastructure in Ukraine. Medical supplies, donations and volunteers are needed.
Image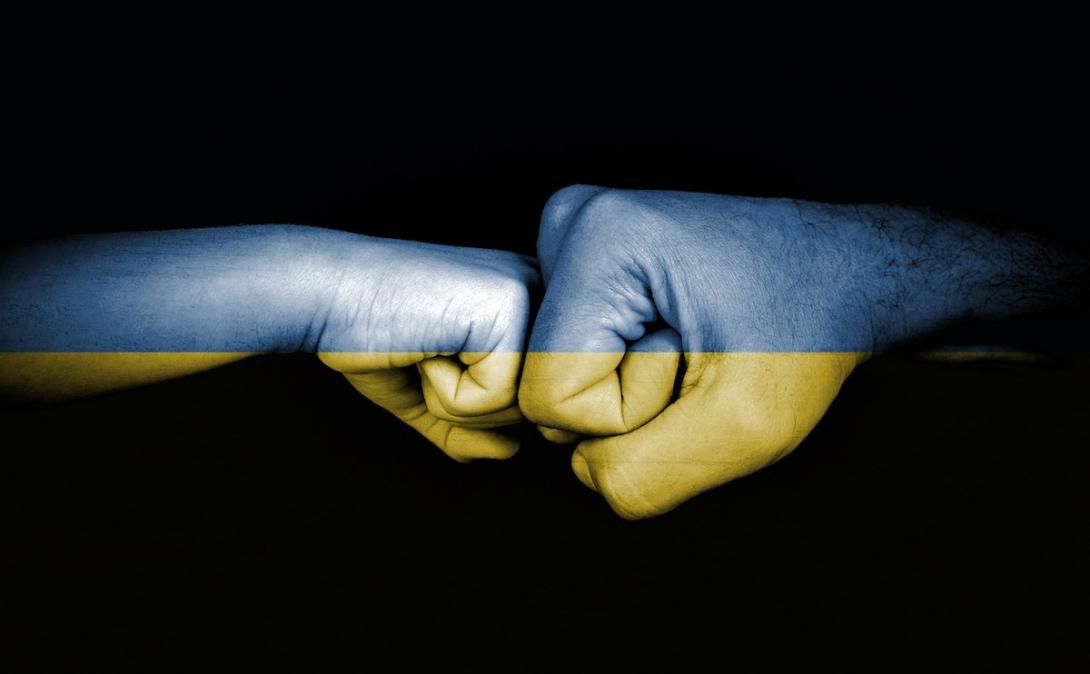 March 15, 2022
Since Russian forces invaded Ukraine on Feb. 24, missile targets have included hospitals, pushing Ukraine's already struggling health care system toward collapse, according to the World Health Organization. As of Sunday, the WHO had documented 31 attacks on health care infrastructure and ambulances. In 24 cases, health care facilities were damaged or destroyed.
Noting that it was verifying further reports of such attacks, the WHO issued a joint statement with the United Nations' Children's Fund and Population Fund, calling for an immediate cessation of attacks on health care in Ukraine. The statement noted the attacks left at least 12 dead and 34 injured.
"These horrific attacks are killing and causing serious injuries to patients and health workers, destroying vital health infrastructure and forcing thousands to forgo accessing health services despite catastrophic needs," the statement reads.
"To attack the most vulnerable — babies, children, pregnant women, and those already suffering from illness and disease, and health workers risking their own lives to save lives — is an act of unconscionable cruelty."
Since then, it was reported that the pregnant woman on a stretcher and her baby — depicted in a widely circulated photo following the bombing of a maternity hospital in Mariupol — have died.
The statement says medical supplies, including for the management of complications among the 80,000 pregnant women expected to give birth in the next three months are "running dangerously low."
That the war rages during a worldwide pandemic further complicates the situation on the ground. Hospitals are low on oxygen, needed to treat severe COVID-19 patients, and public health experts worry the refugee crisis may spark another wave of infections in Eastern Europe. Only 36% of Ukrainians have received at least one dose of a COVID vaccine.
Ways To Help
In Oregon, the U.S. and internationally, people are mobilizing to deliver much-needed medical supplies and aid to Ukraine and to support Ukrainian refugees in nearby countries. Here are some ways health care workers, providers and other concerned Oregonians can help.
1. Send Medical Supplies
Hospitals and other health care providers and manufacturers can send unused medical supplies to Ukraine. American facilities can coordinate with the AFYA Foundation to donate needed supplies only. All supplies must be new and unopened. Learn more here.
Donors can also fill out a form from Ministry of Health of Ukraine. A list of desired supplies can be found here.  
Locally, the Ukrainian-American Cultural Association of Oregon has been shipping medical supplies to Ukraine since 2015 in coordination with Medical Teams International. The Lund Report today published an article about thier ongoing efforts. 
2. Volunteer On Site Medical Services
The Ministry of Health of Ukraine has issued an appeal for foreign health care workers to come to Ukraine. The greatest need is for trauma, surgery and anesthesiology, according to the Ukrainian Medical Association of North America. You can register by filling out a questionnaire and can learn more by contacting national coordinators with the Ministry of Health.
Medical Teams International is an Oregon-based nonprofit is sending supplies and volunteers Ukraine. You can apply to serve on one its Medical Teams here. Volunteers are responsible for their own travel costs.
3. Volunteer Telehealth And Other Remote Services
The Ukraine Telehealth Relief program, Health Tech Without Borders, is looking for Ukrainian and Russian speaking physicians. Pediatrics and Child Psychologists are the primary need at this time, according to the Ukrainian Medical Association of North America. You can sign up here.
The U.S.-Ukraine Foundation is seeking remote administrative volunteers as well as volunteers to help with logistics and communications around shipping operations. You can apply here.
4. Donate To Reputable Charities Sending Aid
Project C.U.R.E. is sending shipping containers full of medical supplies to countries in need and has confirmed the successful delivery of its first shipment to Ukraine.
Doctors Without Borders has teams in Ukraine, Poland, Moldova , Hungary, Slovakia, Russia and Belarus. It's providing medical supplies and training to hospitals on how to manage mass casualty incidents. It's also preparing to provide surgical care, emergency medicine and mental health support for displaced Ukrainians. Its first shipment of supplies has been successfully received.
Project HOPE is procuring medical supplies and seeking to scale-up psychosocial support for fleeing refugees, saying these and mental health needs are the most urgent health concerns for refugees at this time. It's also supporting mobile medical teams, providing emergency health kits, and working with hospitals.
5. Support Health Needs Of The Most Vulnerable
The Tabletochki Charity Foundation purchases medications and medical supplies for children's hospitals in Ukraine, supporting the needs of children diagnosed with cancer.
Humanity & Inclusion responds to the essential needs of people living with disabilities amid conflicts.
The United Nations Children's Fund (UNICEF) has operated an emergency response in Ukraine since 2014. It continues to provide support to "close critical gaps in Ukraine's health system," especially as it relates to children and families. Children have been killed, wounded and are being profoundly traumatized by the violence, according to UNICEF.
You can reach Emily Green at [email protected] or via Twitter at @GreenWrites.