Image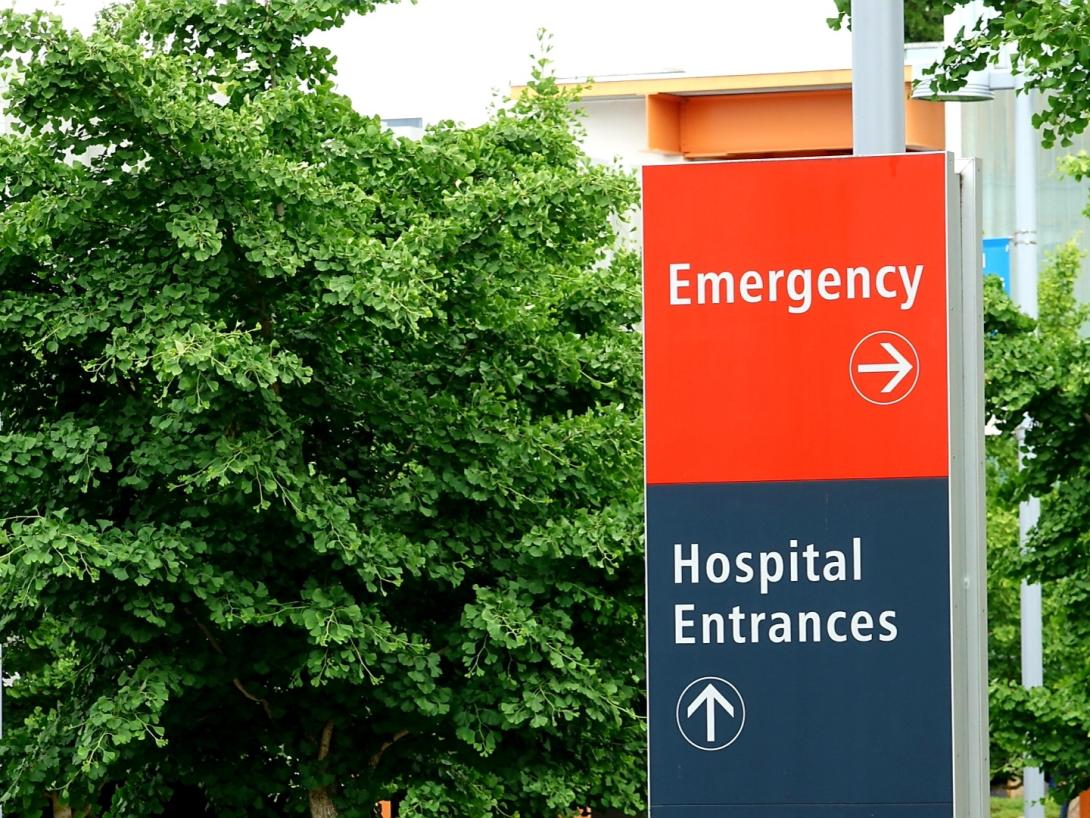 June 19, 2019
Many Portland-area mentally ill people who are homeless, addicted to drugs or have other problems end up being inappropriately jailed because Portland-area hospitals don't want them on their property, and police don't know what to do with them except put them in jail for trespassing, an investigation by Disability Rights Oregon concludes.
The Portland-based rights group said six Portland-area hospitals frequently call the police to remove mentally ill or homeless people who refuse to leave emergency rooms after health care staff have concluded they're not suffering from a medical emergency.
Police aren't keen to deal with these individuals either, facing the choice of releasing them on to the streets or booking them into jail for trespass, the study found.
The pattern isn't restricted to Portland.
The group said it talked with jail officials around the state and found "frustration with the lack of a health care and social services safety net to prevent vulnerable people from ending up in jail on low-level charges. Often, jail commanders report tension with their local hospital over a high-need population that neither system is eager to serve," the report said.
Police Remove The 'Unwanted'
Disability Rights Oregon said it reviewed 142 police cases for the 12 months ending in the summer of 2018 in which the six Portland-area hospitals called police to remove an "unwanted" person for trespass.
In nearly three-quarters of the cases, the arrested people were homeless or transient, and in many cases, they were trying to stay at the hospital emergency room because they had nowhere else to go, the report said. Many were mentally ill, it added.
But putting mentally ill homeless people in jail only worsens their trauma, the group said.
The report provided copious examples of how the hospitals – Legacy's Good Samaritan and Emanuel hospitals; the Unity behavioral health hospital run by Legacy; Providence Portland Medical Center; Oregon Health & Science University; and Adventist Medical Center – had police remove mentally ill or homeless people who were lingering or being disruptive in emergency rooms and refusing to leave. In most of those cases, Portland police were at a loss of where to take the trespassers and eventually put them in jail.
Disabled 75-Year-Old Woman Jailed
In one case, a 76-year-old partially blind woman who was barely able to walk and likely suffering from dementia refused to leave Legacy Good Samaritan Medical Center in Northwest Portland after staff determined she had no medical need to be there, the report said.
The hospital called the police to take the woman away. An officer tried to find her temporary shelter, but because she had a history of hoarding and property damage, that was fruitless, the report said. The police precinct lobby was deemed unsafe for her. So she was booked into Multnomah County Jail.
In another case, officials at Providence Portland Medical Center called the police because an emergency room patient refused to leave and had gone into a bathroom to try to use drugs. The woman was "extremely sick" and had a bag of uncapped syringes, so the police officer drove her to a public transit station and dropped her off, the report said.
The report suggested many reforms, including the costly options of building more supervised housing and other shelters and creating non-hospital-based health care service centers.
The report's main author, the group's attorney Sarah Radcliffe, said it's extremely expensive to have mentally ill people cycle through emergency rooms, police custody and jails.
"We need to focus on prevention upstream, on interventional care and housing," she said.
Hospitals Don't Challenge Report
Legacy, Providence and OSHU, in responses to The Lund Report, generally didn't contest the findings, but said they are trying hard to meet multiple goals. Adventist did not respond to a request for comment.
Providence issued a statement that said, in part: "We are grateful to DRO for its concern for vulnerable patients. It is a concern that all of us at Providence share."
Providence said it was contacted by the disability group in January 2018 about the issue, and since then has revised its trespassing procedures, including creating a "clear process to appeal a trespass citation," and revoking some old trespass citations.
The group found that in addition to having police remove trespassers, OHSU, Legacy and Providence issued standing orders excluding certain people from the premises for as little as a few weeks to permanently.
Providence Portland said a growing number of its emergency department patients have behavioral health issues. "In 2018, Providence Portland had more than 60,000 emergency department visits. More than 5,000 of those – 8.15 percent – were behavioral health visits … Those patients with behavioral health crises in our emergency department are contacted within 48 hours of discharge by one of our peer support specialists – many of whom have also been in times of need themselves," Providence said.
OHSU said it needs to focus on inpatient treatment, including mental health care: "We must be able to move patients who no longer need inpatient care to a different care setting or, if appropriate, discharge them. OHSU provides any patient requiring follow-up care or social services with the necessary documentation, prescriptions, medication, bus tickets, taxi vouchers, food, clothing and other items necessary to leave."
Legacy also  issued a statement saying its priority is ensuring patient family and visitor safety. "Anyone who is a threat to safety, or anyone acting in a way contrary to a safe, healing environment by demonstrating violent or unruly behavior will be asked to leave the premises, and a trespass may be issued," it said. Legacy noted it is participating in a multi-agency effort, the Housing is Health initiative, to develop more housing for the mentally ill.
The rights group issued a long list of suggestions for reform.
Hospitals should call police for a trespass arrest only as a last resort, and must do a better job of planning what happens to mentally ill or homeless people after they are discharged from an emergency room, the group said.
But the investigation highlights the need for much more than that, it said.
The state needs "more capacity for non-law enforcement response and triage," the report said. The report lauded the Street Roots program in Portland, which has vans and staffing to help mentally ill people on the streets, and Cahoots, a service in Lane County that seeks to divert mentally ill, homeless and others away from jails and emergency rooms.
Hospitals, health insurance companies and coordinated care organizations – which the Oregon Health Plan insurance system for low-income residents – all need to help fund such alternatives, the report said.
Plus, more housing and health centers "that would serve as alternatives to both hospitals and jails" are needed for the mentally ill and homeless, the report said.
Housing Is A Key Need
Around the country, hospitals are increasing spending money to build housing, the report noted.
In 2016, Providence, Adventist, OHSU, Kaiser, Legacy Health and the Medicaid insurer CareOregon pledged $21.5 million to build 382 "supportive housing" units for the mentally ill, the homeless, people addicted to drugs and people in the advanced stages of illness or with persistent pain. But much more needs to be done, the report said.
Radcliffe, the group's attorney, said Oregon is facing an obvious crisis over homelessness and treatment of the mentally ill. But beyond a "crisis response," the powerful players in the health care system need to put  more of their money and energy into fixing social factors, such as a lack of supervised housing for the mentally ill, that promise long-term improvement.
You can reach Christian Wihtol at [email protected].