The triage and treatment center in Beaverton will add 86 detox, sobering and residential treatment beds as soon as 2024.
Image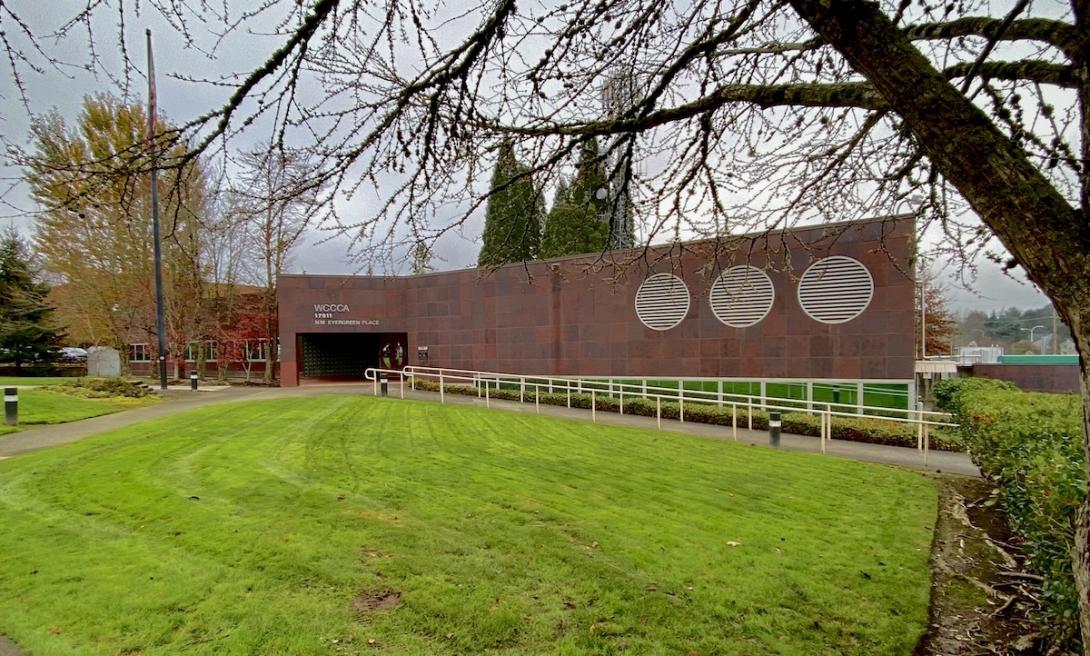 June 21, 2022
Washington County is a couple of steps closer to opening a one-stop treatment center for substance use disorder. On Tuesday officials announced they had selected CODA, Inc. to operate the triage center and Holst Architecture to design it.
"We're really moving forward," said Kristin Burke, the project's manager at Washington County Department of Health and Human Services, adding that progress will slow as the center enters the design and construction phases. It's unlikely that it will open its doors before the end of 2024, "which is a bummer," said Burke, "but that's just how long things take."
CODA, Inc. was founded in 1969 and is one of the state's largest not-for-profit substance use treatment providers, operating more than a dozen programs in the state.
The county has found a home for the center at 17911 NW Evergreen Parkway in Beaverton's Triple Creek neighborhood. The building currently houses the county's 911 emergency communications department, which is moving. Holst architects will come on in July to design the remodel and expansion the building will need to house an estimated 86 treatment beds. The firm specializes in design techniques intended to promote calm and healing for people who've experienced trauma, featuring aspects like wide corridors, open stairways and natural colors. 
Currently known as the Center for Addictions Triage and Treatment — a placeholder name — the center will house a continuum of services under the same roof, from the initial assessment and sobering or detox care to residential treatment beds and follow-up support after discharge. A peer workforce — people who have experienced substance use disorder and are in recovery — will support the programs.
The county estimates that 16 beds would be used for sobering, 16 would be for managing withdrawal symptoms for people who are detoxing and 10 would be for stabilization. There would be 20 women's and 24 men's residential treatment beds, said Burke. That adds up to about 11 fewer beds than earlier estimates, but Burke said the plan allows for future expansion if needed. For example, single rooms could be transformed into double rooms. 
As part of the same project, the county plans to open an addiction services resource center in Hillsboro near TriMet's Hawthorne Farm MAX Station at 5250 NE Elam Parkway. It will share a building with the Hawthorne Walk-In Center for mental health services, which is currently located across the street. While the county has a contract to purchase the building, it's still working out zoning issues with the city.
Burke said the Hillsboro center will house "a collection of different organizations and providers."
Treatment services are direly needed in Washington County, where there are no publicly-funded sobering or detox programs and just 32 residential treatment beds split between CODA's Tigard Recovery Center and LifeWorks NW's Mountaindale Recovery Center.
The combined cost of the Beaverton and Hillsboro facilities is estimated at $40.5 million, said Burke. The ability to use county-owned land and existing buildings brought the cost down significantly from earlier estimates. The county has set aside $25 million and has applied for Measure 110 grant funding and other options, such as opioid settlement dollars or other funding from the Oregon Health Authority, are still on the table.
"We're hopeful that they will really see the value of this project," Burke said of the agency, "and really help us make sure it happens."
Read The Lund Report's earlier coverage for more details about Washington County's Center for Addictions Triage and Treatment.
You can reach Emily Green at [email protected] or on Twitter @GreenWrites.