Advocates are concerned about the slow start-up of new peer respite centers, a system that still lacks administrative rules for proposals.
Image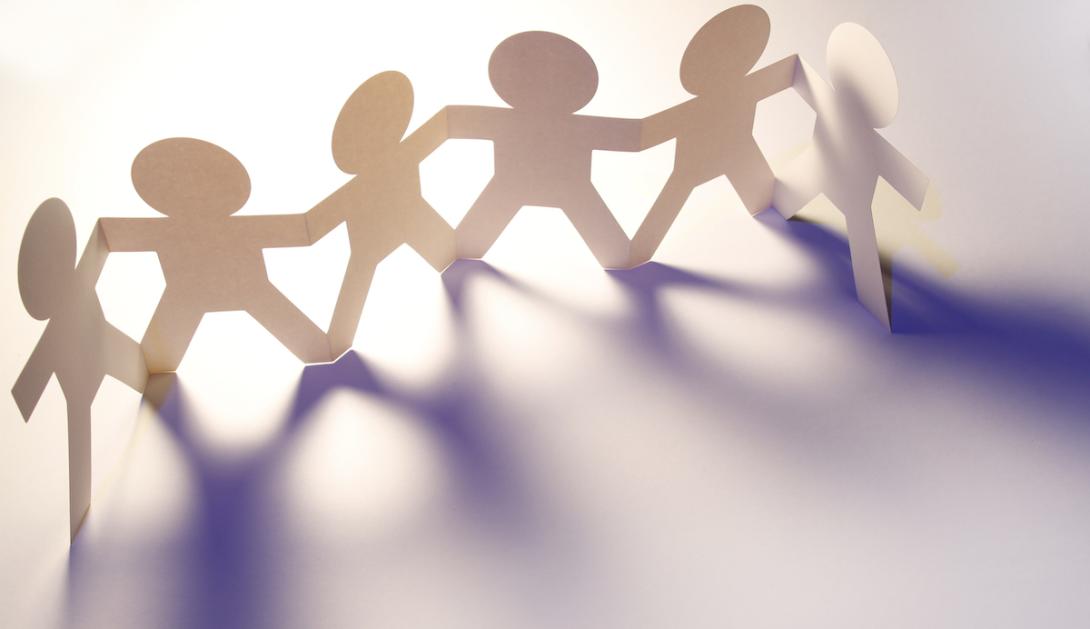 February 1, 2022
Six months ago, Oregon lawmakers set aside $6 million for a new system of peer respite centers. But delays in launching the centers are raising concerns.
The centers are intended to offer people in a mental health crisis a place to live for up to two weeks where they would be supported by peer workers, meaning people who'd themselves faced mental health issues. House Bill 2980 earmarked the funds in July 2021 for the Oregon Health Authority to give organizations that submit proposals. The money is intended to set up four peer respite centers: in the Portland area, southern Oregon, the Oregon coast and central or eastern Oregon.
For now, the taxpayer money sits unspent. By the time the health authority doles it out to recipients, more than a year will have passed since the Legislature first appropriated the money. The lengthy period concerns advocates who have been at the forefront of the push for peer respite centers in Oregon and fought hard to get an initial commitment from the state.
Peer respite centers are intended to bridge the gap between outpatient behavioral health treatment and acute care in a long-term residential setting, like Oregon State Hospital. Patients can voluntarily check in and get help during a short-term stay before they deteriorate to the point where they need a longer, costlier stay in a hospital or long-term residential facility. 
"It's a needed service right in the crucial area where we need it and we don't have the service," said Kevin Fitts, a mental health consumer advocate who pushed for the passage of the measure.
However, the state still has not adopted rules for how the Oregon Health Authority will award the money to successful applicants. It's a delay that will not resolve quickly — months of work still lies ahead for the state.
State officials say it's a matter of manpower and resources at a time when the Oregon Health Authority is stretched thin with the COVID-19 pandemic and other behavioral health start-up efforts.
According to Oregon Health Authority estimates, peer respite centers are not expected to receive state funding until late this summer or early fall, more than a year after the Legislature passed the bill and Gov. Kate Brown signed it into law.
Frustrations Mount 
Fitts said that since the bill was passed, there's been "no clarity of what to expect.
"We've been asking since it was signed into law: Can you tell us what's the work plan and all we have heard is, vaguely, we are supposed to be writing administrative rule drafts in February," Fitts said in an interview.
Fitts said the pandemic has added strain on the behavioral health system, including the state-run Oregon State Hospital, which faces staff shortages and a heightened demand for beds. In recent years, the hospital has drawn scrutiny for its failure to conduct timely admissions of patients who need treatment so they can face pending criminal charges, called "aid and assist" cases. Elsewhere, residential facilities have closed their doors, temporary or permanently. 
"Everybody knows that we're in a crisis of capacity in our acute care system," Fitts said. "I don't know why the Legislature is not lighting a fire under the administration to get out everything."
Fitts and other advocates say meetings to plan the system's rules have been uneven. The health authority has cancelled several meetings in December. Since then, January meetings have resumed. Yet, concerns remain that the work has not progressed to the point that rules are in place so organizations can submit proposals to the authority.
"While I am pleased the peer respite meetings appear to have resumed, I remain concerned this critical service is not further along in its implementation," said Laura Rose, another advocate working on the project. Rose said the work is important, especially with the state's work to roll out the 988 system, a statewide system that will send mobile behavioral health crisis response teams out on calls to help people in a crisis rather than law enforcement, unless there are signs of danger.
OHA Responds 
The Oregon Health Authority is behind schedule, but intends to get the project up and running, said Aria Seligmann, a spokesperson for the Oregon Health Authority, in an interview.
"There have been delays; this one is behind schedule," Seligmann said, adding that the delay has nothing to do with a lack of ability.
The work comes as the Oregon Health Authority is facing other pressures to expand the system. It's one slice of a broader picture of expansion. The Legislature in the 2021 session appropriated $474 million for additional behavioral health services in the state, including funding to increase the capacity of residential facilities, youth transitional housing, incentive programs for workers and opening two new units at Oregon State Hospital's Junction City campus. The work of setting those systems up takes time and increases the authorities' workload, Seligmann said. 
"This slammed the existing staff with a whole lot of work," Seligmann said. "What they've been doing is trying to hire people as quickly as possible to help with it. That unfortunately has been a slow process.That has definitely been a factor." 
The Oregon Health Authority, in its request for the upcoming legislative session, wants  88 new full and part-time positions in behavioral health to help the state with new programs and initiatives, such as behavioral health metrics and accountability planning and initiatives for Ballot Measure 110, which decriminalizes low-level drug possession and funds social services for people with substance use disorders. They're the equivalent of 61.32 full-time staffers. One of those sought is a part-time position to help administer the grants for the peer respite centers. 
Rep. Rob Nosse, D-Portland and chair of the House Behavioral Health Committee said the criticism of the project's pace "might be valid," but he stressed that the pandemic, staffing needs and the overall workload of new projects all play a role.
"There is just so much that they have to do in other parts of their operation," said Nosse, a sponsor of the 2021 bill. "I just think they're behind on a lot of things. "
He added: "I don't know how you beat the wheels of government to work faster." 
Brandy Hemsley, director of the agency's Behavioral Health Unit's Office of Recovery and Resilience, has resumed meetings with stakeholders in January, Seligmann said. Officials are in the process of creating temporary rules.
Seligmann acknowledged that meetings have been cancelled, at least several due to an illness and one meeting's timing near the holidays. 
"If a meeting gets canceled because Brandy's sick, there isn't someone else that can jump in," Seligmann said.
Seligmann stressed the delays are not due to a lack of interest and support for peer respite centers. 
"This is her passion and her baby," Seligmann said.
The next steps include setting up temporary rules. That process involves public input, meetings and publishing formal notices about the program.
By the time that's finished, the health authority anticipates it will be late summer or in the fall when they distribute funding awards to recipients.
Deliberative Work 
Seligmann said the state has to be deliberative, calling the authority's wider efforts, including this one, part of a "transformational" plan.
Another consultant and advocate for peer respite programs said the process is long, but stressed it's worth the wait to do the program the right way.
"Yes, the pace is slow and I think we want to be very mindful of how we roll this out," said Angel Prater, co-founder of AWARE Consulting Group in Portland, an acronym for Advocacy Wellness Action Recovery Education.
You can reach Ben Botkin at [email protected] or via Twitter @BenBotkin1.