Public health officials warn that Oregonians need to keep their guard up because the situation can change, especially with the treat of variants that appear to be more easily transmissible.
Image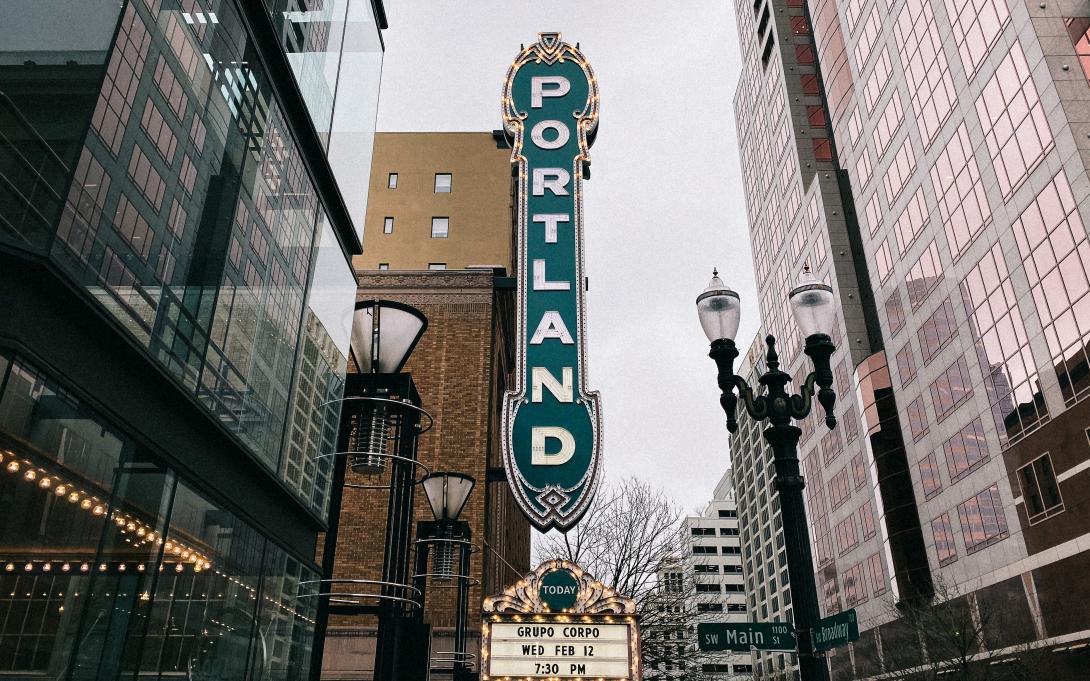 February 9, 2021
The COVID-19 risk level for a dozen Oregon counties has improved, Gov. Kate Brown announced Tuesday, including for the three for the Portland metro area.
Ten of those counties improved from extreme risk -- the worst ranking -- for the first time since November. The state uses a four-level system of risk levels for counties based on case rates that determines what restrictions to enforce on businesses and gatherings to slow the transmission of the virus. 
In the Portland area, this means that Clackamas, Multnomah and Washington counties will move from "extreme" to "high" risk," easing restrictions on businesses and social gatherings. On Friday, Feb. 12, restaurants in those counties can start to have limited indoor dining, fitness studios and entertainment venues can expand capacity and long-term care facilities can offer limited indoor visits.
"Thanks to Oregonians who have stepped up and made smart choices, we have made incredible progress in stopping the spread of COVID-19 and saving lives in Oregon," Brown said in a statement. "This week we will see 10 counties move out of extreme risk, including the Portland tri-county area, for the first time since November. This is welcome news, as we'll start to see more businesses open up and Oregonians being able to get out a bit more."
Brown and local public health officials said the improvement doesn't mean that Oregonians should let up their guard. The risk level can always worsen and 14 of Oregon's 36 counties continue to have the extreme ranking.
"We can take these incremental steps because people have stepped up and done hard work. Our numbers have been dropping to reflect that," Dr. Jennifer Vines, the tri-county regional health officer, said in a statement. "And even as we celebrate our successes, and our numbers are heading in the right direction, that trend is fragile."
In the high-risk category, restrictions will remain. Restaurants with indoor dining can only operate at 25% capacity or 50 people, whichever is less, and outdoor dining can have up to 75 people. Indoor recreation and fitness facilities can expand to 25% capacity, or 50 people, whichever is less. The same restriction is in place for indoor entertainment venues.
The other seven counties to move out of the extreme risk category were: Clatsop, Columbia, Deschutes, Hood River, Klamath, Linn and Morrow counties. Elsewhere in Oregon, Baker County moved from high risk to lower risk -- the least restrictive ranking -- and Grant County moved from moderate risk to lower risk.
Meanwhile, risks remain as more contagious variants emerge. On Jan. 15, the Oregon Health Authority announced that a Multnomah County resident was the first Oregonian to test positive for the United Kingdom variant strain of the virus, also called  B.1.1.7 or SARS-CoV-2 VOC 202012/01. The variant appears to be 50% more transmissible and might be more deadly, too. There are also variants that were first identified in South Africa and Brazil that virologists are worried about.
As public health officials continue to monitor the trends, they warn that restrictions can return as easily as they disappear if the situation worsens. 
"Don't stop now," said Clackamas County Public Health Officer Dr. Sarah Present in a statement. "What we have been doing —wearing face coverings and keeping our distance, among others—is working. We don't want to yo-yo back into 'extreme risk,' which would be unfortunate for the community."
The state reassigns risk levels for individual counties every two weeks and examines data each week for trends. 
The 14 Oregon counties that continue to have the extreme ranking are Benton, Coos, Crook, Jackson, Jefferson, Josephine, Lane, Malheur, Marion, Polk, Umatilla, Union, Wasco and Yamhill counties.
You can reach Ben Botkin at [email protected] or on Twitter @BenBotkin1.