Confidential Sources Say Salem Health Spending $2.5 Million on Japanese Training
Hospital executives traveled to Japan recently for an immersion experience in Kaizan, the Japanese term for continuous improvement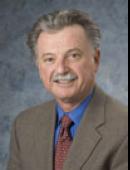 March 2, 2012 -- With all the hubbub about Salem Health announcing cutbacks of $30 million recently, it's interesting to ask what a health system in the Mid-Willamette Valley can learn from a car company in Asia? According to Salem Health Chief Executive Officer, Norman Gruber, whatever it is, it's worth the trip.
"For sure, this trip was an experiment," Gruber said on a video posted to the Salem Health website news page. "Clearly it was absolutely worth going."
According to the video, in October a "diverse group of hospital staffers" traveled to Japan for an immersion experience in Kaizen, the Japanese term for continuous improvement. Based on recommendations from organizations across the country, Salem Health leaders believed that it was important to see Kaizen first hand.
"We talked to a lot of healthcare providers who had gone, other industries that had gone and said you won't believe it until you see it," said Cheryl Nester Wolfe, Salem Health Chief Operating Officer, who also appeared on the video.
In the summer of 2009, the Salem Health Board of Trustees committed to a new management system based on the Toyota Production System. According to Beverly Bow, Salem Health's Senior Vice President for Kaizen, in an article she wrote for the Oregon Healthcare News, the board's decision resulted from a commitment to improve the patient experience and improve quality while reducing the cost of care.
"Our board's decision was to implement the Salem Health Production System, based on Toyota's model, and to enter into a five-year contract with John Black and Associates from Seattle to guide us on our journey." Bow wrote. "The next five years will give us enough experience to be able to continue the work on our own, although it will take closer to twenty years to fully embed the system in our culture."
According to confidential sources who spoke to The Lund Report, the cost of those five years of experience is $2.5 million a year, a number that has never been confirmed by the hospital. Bow and Salem Health spokesperson, Sheryll Hoar, did not respond to questions about exactly how that $2.5 million is being spent, other than the dollars for the contract with John Black and Associates and trips to Japan.
According to Bow's article, over the course of the contract, each of Salem Health's leaders will complete "lean leader certification" through John Black and Associates. This certification involves an intensive course of study including travel to Japan for a two-week immersion in organizations that use the Toyota Production System. In October 2010, as reported by The Lund Report, Salem Health sent its first round of leaders to Japan.
"I think taking groups away to have that kind of experience, wherever that might be I think is an absolutely critical element in this," Gruber explained via the video. "It gives us a framework now that we can say what can we gain from that? What parts of that do we want to continue down the road? I think we're still evaluating that issue."
It's unclear what changes have resulted, or what money has been saved, from the Salem Health Production System thus far although Nester Wolf points to Salem Health's Emergency Department as an example of a recent transformation.
"Today we're a top performing organization in our Emergency Room," Nester Wolfe noted. "That I believe is this engagement, this collaboration, this change in the way that we look at our patients and manage them, our intensity of service."
Both Gruber and Nester Wolfe believe the real evidence of change will take time, that the Salem Health Production System will evolve over the long haul. They also believe that it will require everyone's involvement from front line staff to Gruber himself.
"Everybody owns the change," said Nester Wolfe. "So you get much deeper change that way. It's not quick. But it's not intended to be quick, and I think that's been a mistake in healthcare is to do things too fast."
In the video, Gruber was clear in his commitment to the Salem Health Production System. "I'm committed and I believe our leadership is committed, our board is committed to this very long journey," he said.
To read the story about the $30 million in cutbacks and the disciplinary action faced by Salem Health because it did not file documents with the Oregon Department of Justice or request an extension, click here.