The Center for Addictions Triage and Treatment could add up to nearly 100 sorely-needed detox, sobering and residential treatment beds.
Image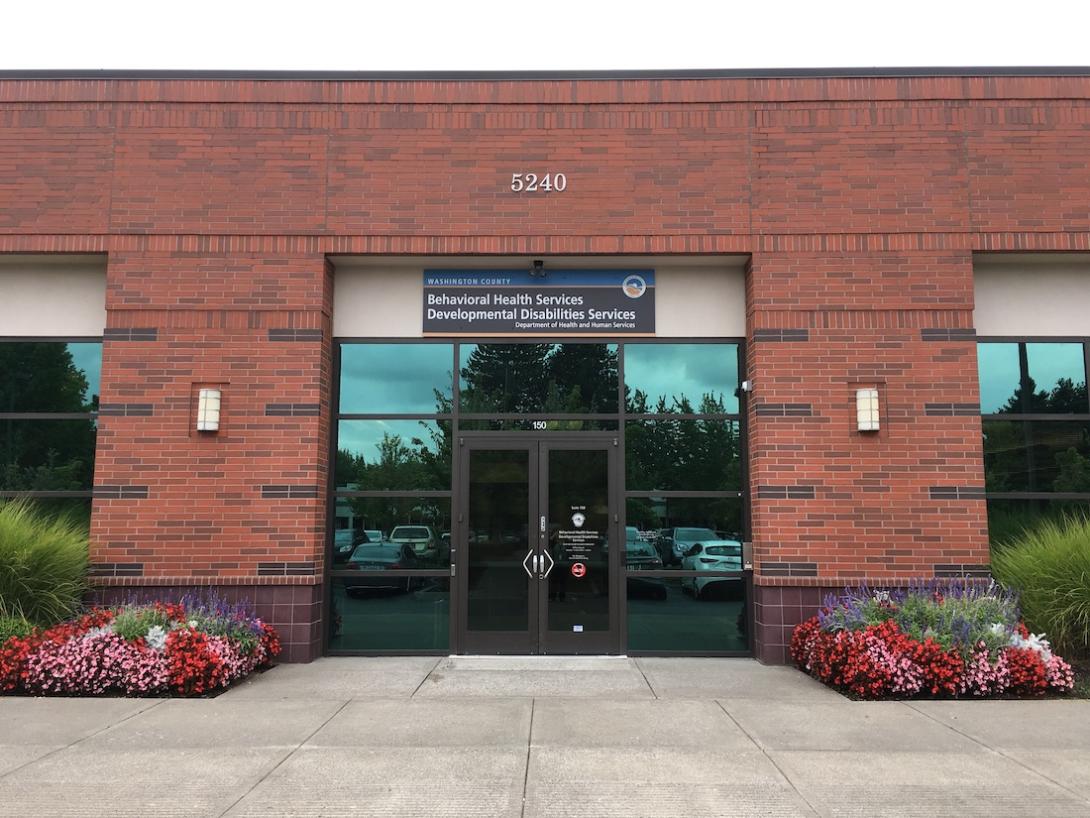 July 26, 2021
The last time he saw his former client, Steven Youngs was outside the Bridges to Change office in Hillsboro where he works. Youngs is a treatment housing services manager for people in recovery from substance use disorder. 
Youngs wouldn't disclose the man's name, citing health privacy law, but said he was in and out of treatment and often experiencing homelessness. 
"He was a slave to his addiction, but he had the biggest heart," Youngs told The Lund Report.
On that particular day in mid-June, "he wanted to get clean and get off the streets," Youngs said. "And there was nothing I could do to help him." 
Hillsboro is located in Washington County, which has a population of more than 600,000 people but falls drastically short of meeting local demand for residential drug and alcohol treatment beds. There are no publicly-funded sobering or detox programs and just 28 residential slots between CODA's Tigard Recovery Center and LifeWorks NW's Mountaindale Recovery Center. That's more than 80% fewer beds than recommended by the federal Substance Abuse and Mental Health Services Administration for a population of that size. 
"Every day in my work, I'm dealing with a situation where somebody wants to get clean, or get into treatment, or start that whole process, and we're very limited in Washington County as to what we can do," Youngs said.
But Youngs is hopeful a new treatment center on the horizon will improve the situation. 
On July 20, the Washington County Board of Commissioners voted unanimously to move forward with what's being described as a "one-stop-shop" for people struggling with substance use disorder. 
As the search for a location to house the center commences, there's a lot riding on the county's ability to see this effort through to completion. Oregon ranks at the bottom among states in terms of treatment access, and it ranks near the top for rates of addiction. A center that provides wide-ranging services, including sorely-needed residential treatment beds, would benefit the state's most populous metro area.
The Center for Addictions Triage and Treatment, or CATT, would offer several levels of services, from the initial assessment and sobering or detox care to residential treatment beds and follow-up support after discharge. The county estimates it will add as many as 97 treatment beds to its system. Of those, up to 20 would be for sobering and up to 16 would be for managing withdrawal symptoms for people who are detoxing, said Kristin Burke, the project's manager at Washington County Department of Health and Human Services. The remaining beds would be for stabilization and residential treatment.
"We are building capacity for times when demand will be high," Burke said. "The actual utilization should be significantly lower, but we will have the beds available if we need them."
While the additional beds may bring Washington County in line with local demand, residential drug and alcohol treatment beds in Oregon are regional resources.
"Our residents can go anywhere in the state and vice versa," said Burke.
High Need In Oregon
Nearly 9% of Oregonians need but are not receiving treatment for substance use disorder, according to the most recent data from the National Survey on Drug Use and Health, released December 2019. Only Colorado and Vermont have higher percentages. An analysis of Oregon's gap in treatment completed the same year found there are more than 12,500 people who expressed an interest in treatment but are not getting it. This number includes people who could be served by outpatient or residential treatment.
"We know that we'll end up serving people from other communities," Burke said. "What we will do is make the services very accessible to Washington County residents by locating it in our community."
The current shortage in the area means many Washington County residents must leave the area to get help.
Between 2014 and 2018, nearly 500 people experienced fatal overdoses related to all drugs in the county, according to OHA data.
Statewide in 2020, there were more than 460 overdose deaths due to opioids alone, and 2021 is trending in the direction of seeing a higher number, according to Oregon Health Authority's July update on opioid overdoses.
Officials hope the center's doors will open within two to three years. 
"Moving this community-developed proposal forward quickly will be a critical step toward addressing the extraordinary need for life-saving addiction treatment services in our county," Washington County Chair Kathryn Harrington said in a statement.
In the meantime, intoxicated people who come into contact with law enforcement or emergency dispatch in Washington County are typically transported to the jail or hospital emergency departments. 
Patients Sent To Jails And ERs
Burke said the current wait time for a residential treatment bed is two to four weeks.
An analysis from the County's Behavioral Health Division last year found insufficient treatment options, including the lack of a detox program, contribute to individuals with behavioral health conditions becoming involved in the criminal justice system. 
If the new center opens, law enforcement would take some people who are intoxicated to it in lieu of jail to sober up, Burke said. 
"That really was one of the impetus behind the development — really finding an alternative to help people get connected to care, rather than getting embedded into a criminal justice system," she said.
The feasibility study for the new treatment center that county commissioners adopted last week also points to the gap in services as contributing to the number of intoxicated people who end up staying in hospital emergency departments until it's safe for them to leave.
Southwest Portland's Providence St. Vincent Hospital lies near the outer eastern edge of Washington County and sees the bulk of these patients. Its emergency department admitted more than 2,400 patients presenting with opioid use between 2016 and 2019. During the same time period, emergency department staff placed sober holds on nearly 900 people, and identified about 90 patients who needed help managing their withdrawal symptoms. In total, the hospital's emergency department saw more than 16,000 patients diagnosed with alcohol, methamphetamine or opioid intoxication over the four-year period — a number equal to the population of Pendleton or Troutdale.
Planners of the new triage center hope it will combat disparities among different racial and ethnic groups in accessing treatment. Data from Health Share of Oregon indicates white residents of Washington County are far more likely to access outpatient substance use disorder treatment services than residents of color. The county included the Alliance of Culturally Specific Providers in its planning process. This group of health providers offer programs that are culturally and linguistically qualified to meet the needs of diverse populations and includes the Asian Health & Service Center, Central City Concern's programs for African American adults and Latinos, Native American Rehabilitation Association of the Pacific Northwest, and Lutheran Community Services NW, which primarily serves immigrant populations, among others. Officials say ensuring rapid, culturally responsive treatment at the center is a priority. 
Center Will Use Peers
Also included in planning work groups were people who have experienced substance use disorder and treatment in the county, such as Youngs. Before becoming a housing manager at Bridges to Change, Youngs entered recovery through Washington County's drug court. 
He attended monthly meetings where he participated in the planning process with about 180 other community members and stakeholders.
He said the county listened to his feedback.
"I can see pieces of my input throughout the proposal," he said.
He said he's happy to see the emphasis on peer support.
Burke said peers — people who have experienced substance use disorder and are in recovery — will be utilized at every service level.
"What we know is that people with substance use disorders often connect with others who have been there and been through it in ways that they won't connect with more like professional staff," she said. "And so it's a really good way of really helping meet people where they're at."
One problem the new center won't address is the need for more youth-based treatment programs. 
The Washington County's Sheriff's Office Westside Interagency Narcotics Team has investigated 17 overdose deaths so far this year, and nine were people aged 25 or younger.
Burke said growing youth services "may be one of the next areas that we need to look at." When the county first envisioned the Center for Addictions Triage and Treatment in 2019, Burke said, "we thought, wouldn't it be great if we had a one stop shop? You know, a place where people didn't have to know what service they were needing or wanting to get connected to, but rather, they could just come and we would help get them to that service." 
Being able to connect people from detox to open treatment beds when they are ready to transition is key, she explained.
That vision became the county's plan, and Burke said her team is excited about the prospect of a comprehensive, all-inclusive treatment center — where patients are led seamlessly through the steps instead of shuffled around between facilities and wait lists — becoming a reality.
County officials also hope to link the center to supportive housing services and employment assistance, so that it becomes an access point for people struggling with substance use that eventually leads to housing and stability. 
But they're not across the finish line yet.
Funding Still Being Worked Out
The treatment center will cost up to an estimated $72 million, with funding for construction coming from a variety of sources still being hashed out. Dollars from the $474 million package for behavioral health care the Legislature passed in June, opioid lawsuit settlement funds, county behavioral health reserves, and revenue from the state's marijuana tax — which was reallocated with more funding dedicated to assessment and recovery services through the drug decriminalization Ballot Measure 110 — are all on the table. Medicaid, marijuana taxes and insurance companies will cover treatment and services at the center. 
Burke said the county will monitor all potential funding opportunities and pursue any that align with the project.
It also has to navigate a competitive real estate market in order to obtain a building that can house the center or a location where it can be built from the ground up. 
"We are currently exploring our site options," she said. "Opening the CATT will be dependent on us finding a suitable property in the right location at the right price. We are hopeful that we will be successful with this next step."
For service providers such as Youngs, the new center could mean the difference between life and death for the people they're trying to get into treatment.
Earlier this month, Youngs said, the former client he was unable to help last month was found unresponsive in Shute Park after experiencing what ended up being a fatal drug overdose. He was 38.
"If the CATT center had already been in existence when I was talking to this guy, he might be alive now," Youngs said. "We need the CATT center really, really bad — yesterday." 
You can reach Emily Green at [email protected] or or on Twitter @GreenWrites.
Comments
Submitted by

Laura Grandin

on Tue, 07/27/2021 - 12:41
Permalink
Great new resource. Sure hope it's centrally located, unlike the Hawthorne Walk-In Clinic; trekking out to Hillsboro is not an accessible location for county residents living in Sherwood, Tigard, Tualatin, Portland, lower Beaverton, unincorporated SW, etc., especially for behavioral health services requiring frequent attendance.