Chiropractors Take Discrimination Fight to the Governor
They believe that the federal law requires health insurers to include not only chiropractors but other alternative medical professionals on their panels
Vern Saboe, who's fighting to end discrimination against chiropractors, naturopaths and acupuncturists, is convinced he has the federal law on his side.
But Oregon's Insurance Commissioner isn't so sure about that. "We've had a number of discussions on this point," said Laura Cali, who's asked the Attorney General to weigh in. "I understand that Vern Saboe has his viewpoint on how to interpret this. But, at the end of the day I want to make sure we provide the clearest and most appropriate guidance and be in complaint with the federal law."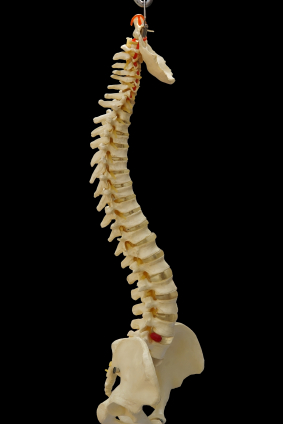 The issue boils down to whether insurance companies -- inside and outside the exchange  – must contract with alternative medical providers and pay them the same rates as a medical or osteopathic physician for primary care services as long as they act within the scope of their license and comply with quality and performance standards.     
Saboe, a chiropractor himself who represents the Oregon Chiropractic Association, insists these requirements were made clear when Congress passed the Harkin Amendment that was spearheaded by a coalition of healthcare providers including the American Chiropractic Association.  
But that law got flipped on its head, he said, when the Center for Consumer Information & Insurance Oversight published a fact sheet on its website, saying the Harkin Amendment does not require insurance companies to sign contracts with every type of medical provider or pay them the same rates as doctors.  
"We were blindsided by these comments and went to Senator Harkin who was livid," who fought for this law because he wants people to have access to alternative medical providers, Saboe said.
The Harkin Amendment doesn't burden insurance companies with having to contract with every single chiropractor or naturopath and abide by the any willing provider concept. "By no stretch can this be called the any willing provider issue, but insurers definitely have to contract with some of us. If we cannot participate on the network panel of providers then coverage and reimbursement are rendered meaningless," Saboe said.
Chiropractors are equipped to do much more than just spinal manipulation and can treat the 60 most common conditions dealt with by primary care physicians such as hypertension, mild diabetes, hypothyroidism and food allergies, Saboe said.
While he waits for the Attorney General to come up with its opinion, Saboe's not sitting idly by. Last week he met with Governor John Kitzhaber and who's in agreement, telling Saboe "he intends to get this issue on the right path."
The governor was the one, he said, who insisted that coordinated care organizations be required to include alternative medical practitioners on their panels and that provision was included in Senate Bill 1580.  
"We intend to keep the pressure on so that the federal law is enacted as it was intended from the top down, and the governor is  absolutely supportive that we should be fully included in the healthcare system. Chiropractic is a profession, not a single modality," he said. "Our broad scope of practice enables us to provide a great number of essential health benefits in the benchmark plan. And, if this ship is not righted, there will be immediate legal action initiated to have the courts address this issue."
Chiropractors, he said, focus on health promotion and wellness and started using these terms, taking patients to a higher level of wellness long before it became fashionable by medical doctors.  
"Chiropractic is a profession, not a single modality," he said. "Our broad scope of practice enables us to provide a great number of essential health benefits in the benchmark plan."
Diane can be reached at [email protected].
TO LEARN MORE