CDC Announces Reprieve on Vaccination Policies
The outlook has brightened for the state's immunization providers.
No longer will providers be required to make changes by early next year that could have potentially dismantled the state's successful Vaccines for Children (VFC) program.
Instead, a Centers for Disease Control and Prevention decision will allow the state to come up with its own alternative program that could largely keep the program in place.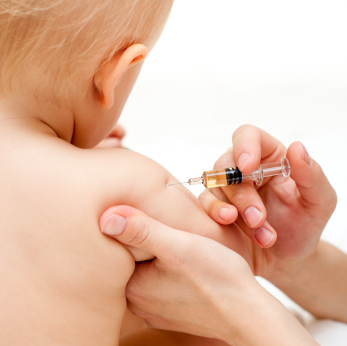 "We had a wonderful breakthrough with CDC," said Lydia Emer, manager for the Oregon Immunization Program.
"The CDC is standing by its belief that the physical separation of inventory is the best way to increase accountability, but they have recognized that some awardees have ways to account for existing stocks."
Oregon's Immunization Information System, ALERT, keeps an updated childhood immunization registry system, which Emer called one of the "most advanced in the country."
The CDC's decision means that current guidelines for borrowing and separation of vaccines will remain in place through the end of 2014. Immunization program leaders had been bracing for changes that would have taken effect as early as February 2014.
Had the proposed changes gone into effect, providers would have had to maintain separate inventories according to the funding source of the vaccine, such as Medicaid, CHIP, Section 317, and privately purchased doses.
Additionally, providers would have been forced to change how they store and replenish wasted vaccines, potentially forcing them to purchase them on the open market at a significantly higher cost.
Instead, participants in the state's immunization program may use current CDC guidelines on borrowing and restitution through the end of 2014 while states, including Oregon, create alternatives to the proposed CDC plan.
"I think we're in a much better position to come up with a solution that works for everybody," Emer said. "The state has high standards for stewardship already in place and we will demonstrate to the CDC that we can do it."
Jeff can be reached at [email protected].