The health insurers say they are the best organizations for expanding the Medicaid system to address social factors such as housing and food.
Image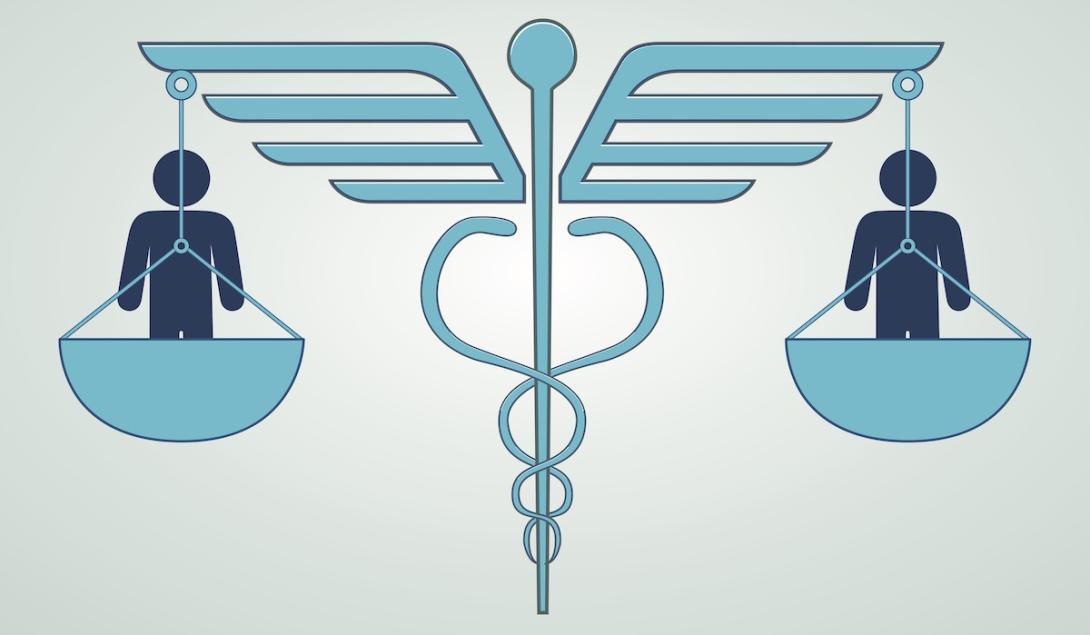 July 12, 2021
Oregon Medicaid insurers warned Oregon Health Authority officials that the state's preliminary concept to create so-called "health equity zones" would establish a new parallel system that would make it confusing for communities to address health inequities among low-income residents.
Oregon Health Authority officials are in the midst of working on the state's Medicaid waiver application, essentially a five-year plan. The waiver application lets states seek flexibility from the federal government for how they tailor Medicaid. Oregon's waiver application must win approval from the Centers for Medicare & Medicaid Services before its current waiver expires on June 30, 2022.
Much is at stake. The waiver system establishes health care policy for the more than 30% of Oregonians who are covered by Medicaid. Oregon's Medicaid waiver in 2012 let the state set up coordinated care organizations. Preliminary concepts in Oregon's new Medicaid waiver include health equity and increasing the number of Oregonians who have health insurance, which currently is about 94%. The state also wants to look for ways to connect Medicaid recipients to services beyond medical care to help their overall health, such as housing and food. 
The lengthy waiver process includes months of seeking public input, drafting the application and setting priorities for Oregon's Medicaid programs, which serves about 1.4 million people, more than a quarter of the state's population.
CCO Oregon, which represents all the coordinated care organizations in the state, submitted comments to the health authority after it released its concepts in June. There are 16 coordinated care organizations, which administer Medicaid in different regions of Oregon. The state pays each CCO on average about $6,400 per Medicaid member they insure. 
Here's a look at the ideas -- and concerns from CCOs:
Health Equity Zones
Coordinated care organizations worry the state could create a new system that parallels and is separate from the CCO model. The health authority wants to create so-called "health equity zones" and put new federal money into them. The zones would be geographic areas and focus on so-called social determinants of health. Under the concept, the zones could identify specific needs in a region, such as affordable childcare services, housing and mental and behavioral health services.
But money would not flow to CCOs, and the zone borders might not follow CCO region borders.
In the letter, CCOs expressed concern, and argued that CCOs are the best organizations to focus on the broader needs of Medicaid members. 
"While we support the underlying goal of OHA's fourth concept paper, we are concerned that, as currently drafted, the reinvestment strategy and 'health equity zones' proposed by the OHA will essentially develop a second system that works in parallel to coordinated care," CCO Oregon wrote. "Alternatively, we aspire to build upon the progress and investments made by CCOs and providers over the past decade by continuing to foster inclusive atmospheres for collaboration with the communities we serve for local control and local accountability."
The group added that "unintended consequences" of two separate decision-making systems  in communities "will only lead to a disconnect." The group said it wants to better integrate its work with local communities.
"With CCOs as the hub, provider, community, and OHP member voices are already engaged in identifying and choosing regionally developed strategies to improve overall health and address disparities," the group said, adding that it's open to ways to increase the community's voice in decision making within the CCO model. CCOs now typically have community committees and community representatives helping set CCO policy.
Money Options 
The group also offers two scenarios for how to leverage any one-time money that Oregon may gain through its waiver. That could come if federal officials agree that Oregon's efforts will save the U.S. government money. The federal government provides the bulk of Medicaid funding, so any savings that resulted from better care for Medicaid members would save the federal government money.
The Oregon Health Authority wants its measures to reduce the rate of Medicaid spending increases in the state, and it argues the state should benefit from such savings.
If the federal government provides the state with more than $200 million in such funding, the group recommended putting some of that money in the first couple of years towards building the state's health care workforce and infrastructure for the health care system. After the first two years, the group recommends putting money toward "sustainable community investments" and regional needs with broad input about health care and behavioral health needs.
A workforce shortage exists in all provider types, the group said. 
If less than $200 million is available, the group said, the state should work with different groups and spend one-time federal dollars on projects that can continue with state money.
The federal government will not commit funding beyond a five-year period if it grants any, which heightens the need for the state not to set up programs that it cannot support in the long-term. 
Pharmaceutical Costs
Coordinated care organizations say that the state needs to address high-cost drugs, including those that are new and enter the market before cheaper generic alternatives are available. 
This concern is tied to the state's goal to cap the annual growth of per-capita health care spending to 3.4%. However, expensive drugs "can skew the overall cost and rate of growth" for the Oregon Health Plan and CCOs, the group wrote in its letter.
CCOs offered a couple recommendations to address this concern -- without reducing access to high-cost drugs. In one scenario, the state could exclude high-priced drugs when it calculates the rate of cost growth. This exclusion would only apply to drugs for the first two years after the Food and Drug Administration has approved them. Every two years, the state would evaluate whether to keep excluding the drug, based on factors like prices and generics. 
In the other option, the state would shift responsibility away from CCOs for high-cost drugs that received an accelerated federal approval. That accelerated approval can put high-demand but expensive drugs on the market to treat chronic conditions. 
Under this change, patients would still get the pharmaceuticals, but the state would manage it through Medicaid without holding CCOs responsible for the costs. Under that option, the state would review each drug every two years.
Separately, the CCOs recommended that the authority add oral health as a potential area for equity-based investments, as it is linked to physical and behavioral health. Poor dental health can be traumatic, and  trips to the dentist can catch medical issues like oral cancer, high blood pressure and potential heart problems.
Next Steps
The state issued its concepts in early June as a starting point. Oregon Health Authority officials said they plan to release another set of concepts later this month.
Now, the state is shifting away from broad, high-level concepts into the details, Jeremy Vandehey, the Oregon Health Authority's director of health policy and analytics, said last week in a presentation to the Oregon Health Policy Board.
In a statement to The Lund Report, Vandehey said the concept of health equity zones offers potential.
"We believe the idea of creating intentional focus on community-wide health equity challenges using a model like a health equity zone holds promise in solving problems that CCOs, government, non-profits and other community actors cannot address alone," Vandehey said. "At the core, we believe in the importance of ensuring that any added resources aimed at ending at inequities are directed by the communities facing those inequities."
Vandehey also said there's some confusion about the purpose of equity zones.
"One point of confusion is that 'zones' seems to have been conflated with new regions, which isn't our intent," Vandehey said. "Our intent is to have coalitions come together that include partners across the community but with a strong voice by the local community and communities facing inequities. In the end, the takeaway should be that we are deeply committed to community-led strategies that give power to the community."
The state also has a formal comment period planned in September. 
In the presentation to the Oregon Health Policy Board, Oregon Medicaid Director Lori Coyner said that there are questions about how to spend the one-time federal funding -- if Oregon qualifies for it. It's unclear how much money that may be. But total Medicaid savings due to the cost-growth target during the five-year waiver period are estimated at $350 million in Medicaid dollars, and twice that amount when factoring in savings for Medicare Advantage plans, which are partly funded by the federal government. The so-called savings are the state's estimate of the difference between how much costs would grow with and without the state's cost-limitation measures.
"We think the Biden administration has some doors open that could allow this funding to come," Coyner said. 
Coyner added: "There are some concerns if we create the equity zones that we had proposed: Are we creating new silos in our system and how do we look at equity and engage in community in a way that they have power and voice without creating silos?"
The Oregon Health Policy Board plans to have a detailed discussion about health equity zones at its next meeting, scheduled for Aug. 3.
You can reach Ben Botkin at [email protected] or via Twitter @BenBotkin1. 
Comments
Submitted by

Laura Grandin

on Wed, 07/14/2021 - 08:10
Permalink
I've lived in cities where almost all public services were organized by neighborhood, police, fire, park and recreation, public health, behavioral health, etc. They were provided by different agencies, but all residents knew exactly where to turn for assistance.  Plus the agencies could be tailored to the local population, and there was a lot of loyalty and support for the agencies/services in the neighborhood. I'd like to see Portland develop such a system.
The CCOs have had a lot of time to increase the cultural competence of their services, and I'm not impressed with their progress  I'm not sure giving them more money will help