The company, which offers insurance through Regence BlueCross BlueShield in Oregon, has launched TailorWell while pulling back from public insurance marketplace
May 8, 2013
May 8, 2013 -- One of the largest health insurers in the Pacific Northwest has set up a private insurance exchange aimed at enrolling workers at medium-sized businesses, even as it opts to keep its flagship health plans off the public exchanges that will start connecting individuals and small businesses to insurance later this year.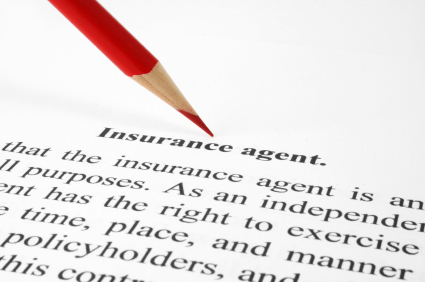 In early reviews, some insurance brokers have expressed skepticism about Tailorwell, the for-profit insurance exchange created by Cambia Health Solutions, parent of Regence BlueCross BlueShield of Oregon and Washington's Regence BlueShield. Brokers ask why they should sell products that will reduce their commissions. Other critics say that Cambia's private exchange may be built on a conflict of interest, as the company will have to partner with non-Cambia health insurers in order to achieve its goals.
Insurance exchanges are a key component of health reform under the Affordable Care Act, better known as ObamaCare. When they launch later this year, public exchanges will act as central marketplaces for individuals and small business shopping for health plans. They'll also offer financial assistance to help qualifying people pay for insurance, and will help some businesses obtain tax credits in exchange for insuring their workers. Starting in October, Oregon's public exchange, Cover Oregon, will allow businesses and individuals to sign up for coverage that will go into effect on Jan. 1.
As The Lund Report first reported on Friday, Cambia is pulling its Regence insurance plans from Cover Oregon. A new Cambia-owned insurance option, BridgeSpan, will participate in the individual exchange, but will not be available to small businesses. In Washingston state, Regence also withdrew from the small business exchange.
At the same time, Cambia has started an exchange of its own, TailorWell, which is targeting medium-sized businesses too large to benefit from public exchanges and too small to develop custom benefits packages for their employees. In a presentation he made in 2012, TailorWell President Peter Morris said the company is targeting employer groups with 20 to 100 covered lives in Washington and Oregon and 50 to 99 covered lives in Utah. Other company officials say TailorWell has long-term ambitions to grow beyond those states.
The TailorWell exchange's chief selling points:
Businesses can determine their own rules governing how much they will contribute to different types of benefits (medical , dental, etc.), and then let employees make personalized choices within those restrictions.

Employers will write one check per month to cover all benefit costs, even if benefits are provided by multiple insurers.

TailorWell promises to offer high-touch customer service both to employees who need help with benefits options and to employers overseeing these options.
It's not a novel idea. South Carolina-based Benefitfocus has launched its own business-oriented private insurance exchange. Consulting firm Mercer and professional services firm Towers Watson & Co. are also in the game. In a recent report, Booz & Co. identified the emergence of these private health insurance exchanges as a major trend in the world of employer-sponsored insurance.
But unlike many of the other private exchanges – which mostly are not owned by insurers – TailorWell will have to convince Pacific Northwest insurance companies that if they join its exchange their trade secrets will not land in the hands of Cambia's own insurance companies. Otherwise, TailorWell's health insurance offerings will be limited to those developed by the Cambia family.
So far, the competition seems skeptical. An executive at a Washington-based insurance company that competes with Cambia's Regence BlueShield plan said that teaming up with a Cambia company did not seem to make business sense. This executive spoke on the condition of anonymity.
Someone familiar with internal decision-making at TailorWell said that Cambia's startup exchange intends to address concerns like these by erecting a firewall between itself and its parent company.
But it's not clear yet if that firewall is in place. TailorWell Chief Marketing Officer Don Low, listed as the company's news media contact on its website, responded to Lund Report inquiries only after consulting with the communications team at Cambia, and referred all questions about TailorWell to Cambia officials. Cambia, in turn, declined to answer questions for this story.
"TailorWell is still in the early stages of marketing their products and services, so it is premature to discuss details at this time," Samantha Meese, a spokeswoman for Cambia, said in an email.
TailorWell's commission structure, meanwhile, has left some brokers grumbling.
Access to the private exchange is being offered exclusively through brokers, because employers want to maintain their relationships with brokers, operations manager Maggie Peters said in a presentation she and other company leaders gave last year.
"The main thing we hear from brokers is, 'Finally, something new to call about,'" Low, chief marketing officer, said during the 2012 presentation about TailorWell, which was recorded and posted online. "It's so important that this be successful, that brokers love this, so for those brokers that we partner with we're going to be working overtime to make sure they have a positive experience."
But brokers will only get to keep 80 percent of their commissions when they sell clients on TailorWell plans, rather than the full 100 percent they are accustomed to.
"You're asking a broker to give up 20 percent of their commission," a Salt Lake City broker said during the presentation. "Why would we want to do that?"
Morris responded that he expects brokers to come out ahead, in part due to bonuses and other incentives.
A Seattle broker jumped in with concerns that TailorWell's focus on hand-holding and customer service could make insurance brokers less valuable to their current clients.
TailorWell officials countered that this service would give brokers more time to recruit new clients.
"If you're looking for a way to hang on to your book of business and also win some new business, we could be a tremendous competitive advantage for you, and also position you and your clients for the coming changes in healthcare reform," Morris said. "The platform is really intended to introduce this defined contribution approach, but then offer products that are going to be available in various markets under healthcare reform. That's the strategy."
In an early test of their insurance marketplace, somebody familiar with internal operations at TailorWell said the company was overwhelmed by the amount of hand-holding its clients seemed to need – and that it is now re-grouping.
This person said the company can only handle up to 500 groups initially. He said it will take up to two years to prove the TailorWell business model and develop the technical and operational systems to grow beyond that point.  
Courtney Sherwood can be reached at [email protected].
Comments
Submitted by

Kris Alman

on Wed, 05/08/2013 - 13:13
Permalink
If Regence BlueCross Blue Shield does this, they can no longer claim to be non-profit since TailorWell is a for-profit entity. "TailorWell will have to convince Pacific Northwest insurance companies that if they join its exchange their trade secrets will not land in the hands of Cambia's own insurance companies." Fat chance! Funny how the "dual market" was supposed to be the safe haven for all those undocumented Oregonians who couldn't take advantage of the exchange! All quite predictable, as I wrote for the Lund Report previously. http://www.thelundreport.org/resource/oregon_can't_afford_to_pass_health_insurance_exchange The deliverables of Obama-Romneycare are all too obvious. Profits over people.
Submitted by

Jeremy Engdahl…

on Thu, 05/09/2013 - 08:36
Permalink
Here are 5 common gaps qualified health plan issuers have to resolve before plans can be sold on an exchange http://www.healthcaretownhall.com/?p=6715