Cambia Health Solutions' Profit Climbs by 95 Percent
Its 2012 report shows continued decline in health insurance premium revenues
June 14, 2013 -- Cambia Health Solutions is making less money from health insurance with every passing year.
The Pacific Northwest insurance giant collected $7.4 billion in health insurance premiums in 2012 – down by $96.3 million from the year before. Since 2009, Cambia premium revenue has declined by 13.3 percent, according to financial documents obtained through public records requests by The Lund Report.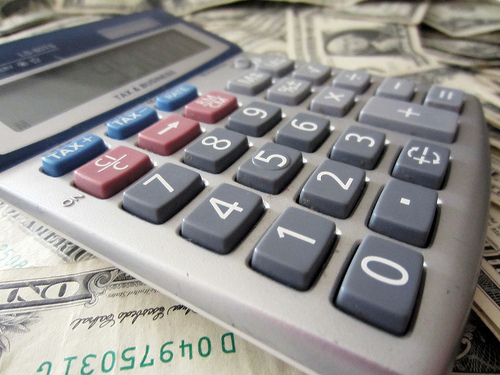 To make up the difference, Cambia has been cutting claims-related expenses. Spending related to insurance claims has dropped roughly $1.2 billion since 2009. And strong investment returns have also helped keep the Portland-based insurer profitable.
The company reported a $173.8 million profit in 2012, up from $89.3 million in 2011 but below the $241.3 million profit it posted in 2010.
These figures represent the combined financial situation of all of Cambia's subsidiaries, including Regence-branded health insurance plans based in Oregon, Washington, Idaho and Utah, BridgeSpan health insurance, and also Direct Health Solutions, an arm of the company that invests in start-up businesses.
This big-picture view of Cambia's finances appears to suggest that insurance sales will play a shrinking role in the company's future if current trends continue.
Spokesman Scott Burton cautioned that Cambia's consolidated financial statements do not tell the whole story, however.
"Financial results fluctuate annually for a variety of reasons," Burton said. "Our focus is delivering long-term financial stability in line with our non-profit mission. Our recent financial performance reflects positively on our strategic approach to planning within a dynamic health care and investment environment. As these markets continue to evolve in the coming years, we will account for these fluctuations within our planning."
Cambia submits an annual financial report to insurance regulators each year. The Lund Report received copies of its 2010, 2011 and 2012 documents through the Washington Office of the Insurance Commissioner, which made them available in compliance with state public records laws. In a departure from previous years, Cambia marked some pages of its 2012 report as confidential. Following a review by Washington insurance regulators, however, the full document was released to The Lund Report with no objection by Cambia officials.
In addition to showing a continued decline in health insurance revenue, Cambia's 2012 financial report offers new insight into technology spending at the Portland-based company. The report also touches on BridgeSpan Health Co., a for-profit entity unlike Cambia's other not-for-profit plans, which will offer products for individuals on the health insurance exchange marketplaces in Oregon, Washington, Idaho and Utah beginning Jan. 1, 2014.
Technology spending
As previously reported in The Lund Report, Cambia and its subsidiaries have a long history of making multi-million dollar investments in technology, and of struggling to meet deadlines and other IT goals. (http://www.thelundreport.org/resource/regencecambia_investment_spending_on_it_tops_400m ) Public records and interviews with current and former employees showed that Cambia had spent at least $460 million on software systems over 15 years. The company's 2012 report adds new details.
Cambia estimates the capitalized value of its software investments to be $523.5 million at the end of 2012. In addition, the company reported that its investment in TZ Holdings – owner of Trizetto Software – was worth $117.6 million. That adds up to $641 million in software holdings.
Cambia continued to spend on technology in 2012. Though it did not disclose total software spending figures its annual report did say that Regence plans in Washington, Oregon, Idaho and Utah collectively paid $7.2 million to Cambia for their share of "purchase software assets and incurred costs related to internally-customized software projects." Regence Washington charged Regence plans from Oregon, Utah and Idaho a total of $1.9 million for software costs related to a federal employees health benefit program that Regence Washington oversees for the Cambia network.
Cambia also said it paid $24.97 million for Trizetto's data processing and related services in 2012, down from $43.8 million in 2011.
Technology investments are a key element of Cambia's efforts to serve customers and members, spokesman Burton said.
"Improvements such as these cannot be achieved without strategic and planned investments like we and others in the health care industry have made," he said. "Our investment has been in line with industry standards, and we are pleased that the work we have already done, and will continue to do, is positively impacting the service we provide to our members and business partners every day."
Plans for BridgeSpan
Earlier this year, Cambia revealed big plans for BridgeSpan, a company that began as a subsidiary of Regence BlueCross BlueShield of Utah.
Rather than keep BridgeSpan in Utah, Cambia plans to use the brand in its sales of health insurance policies for individuals who purchase coverage in Oregon, Washington, Idaho and Utah's state-run exchange marketplaces starting Jan. 1, 2014. Cambia is not offering Regence-branded insurance products on these exchanges.
According to disclosures on Cambia's annual report, "BridgeSpan made a $75,000,000 extraordinary distribution to Regence Utah, its sole shareholder, on October 18, 2012." Regence Utah then distributed all of its BridgeSpan stock to Regence Insurance Holding Co., the division that owns all of Cambia's insurance businesses. The stock was valued at $13.5 million.
These transactions, which were overseen and approved by Utah regulators, were necessary to follow through on Cambia's BridgeSpan exchange strategy, according to Burton.
In paying $75 million to Regence BlueCross BlueShield of Utah, BridgeSpan was returning funds that the Regence Utah plan originally set aside as reserves when BridgeSpan was established.
"When BridgeSpan was createdas the company's four-state individual exchange solution, this reserve was distributed back to Regence BlueCross BlueShield of Utah to ensure the funds remained with Utahns," Burton said. "Upon completion of that transaction, BridgeSpan ownership, in the form of stock, was transferred to Regence Insurance Holding Co."
FOR MORE INFORMATION
Click here for a snapshot of Cambia's finances.
To review the annual filings from Cambia Health Solutions from 2010, 2011 and 2012, click here.
Courtney Sherwood can be reached at [email protected]. 
Image for this story by 401(K) 2012 (CC BY-SA 2.0) via Flickr.