Image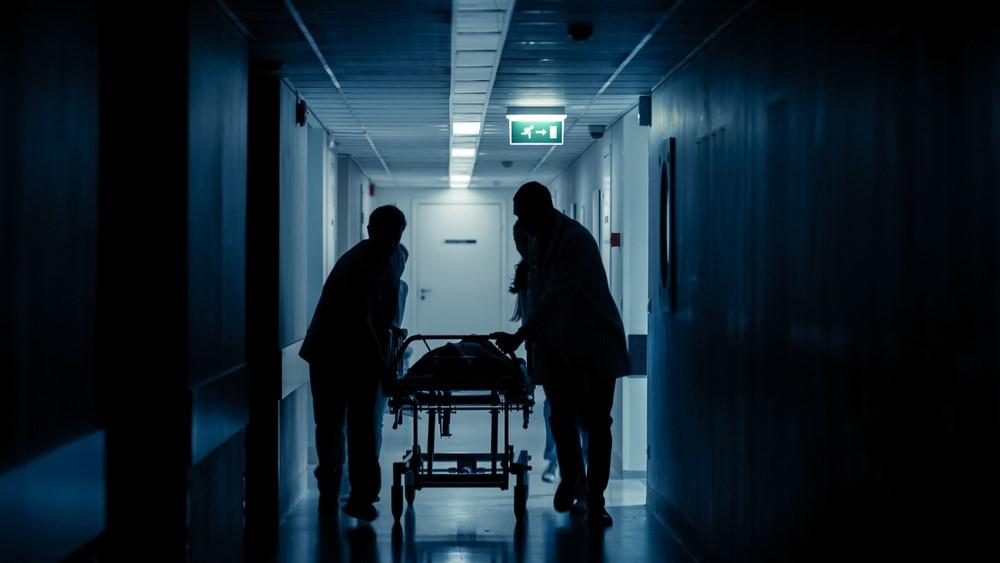 April 18, 2019
On a typical day, doctors rush through the emergency department toward sounding alarms, and ambulances whisk in people suffering heart attacks, strokes or severe pain. Medical technicians and nurses attend to patients as worried families hover close.
The departments are designed for rapid treatment of patients in acute conditions. But mental health patients end up there, too. For days, a 90-year-old woman stayed in a room with a gurney by herself, staring through sliding glass doors that separated her room from the center of the department. Another time, a 14-old-boy was kept in a windowless room for three weeks with limited options for activities.
Thought to be a danger to themselves, these patients and others have been boarded in a Kaiser emergency department because they had nowhere else to go.
This phenomenon is not unique to Kaiser. A national mental health crisis is playing out in emergency rooms in Oregon and across the country. Patients who need immediate mental help are staying in emergency departments for weeks at a time, doctors and mental health advocates told The Lund Report.
Patients, providers and the health care system all suffer the consequences. Psychiatric patients get worse without effective treatment. Emergency room doctors and nurses, who are not trained to treat mental illness, struggle with their limited ability to help. Emergency rooms lose their capacity to treat other patients, who get sent to other hospitals.
"There is really no impact we can have in real time in the emergency department," said Multnomah County Commissioner Sharon Meieran, an emergency room doctor at Adventist Medical Center and Kaiser Permanente. "We just watch people suffer." 
The county has long-range plans to ease conditions but there's no quick fix in sight. Oregon lawmakers are considering granting $3.3 million of taxpayer money to study the problem. They have no plans to solve it.
That frustrates mental health advocates like Jason Renaud, who say state health officials and lawmakers have long known about emergency rooms boarding psychiatric patients.
He blames legislators for allowing the Oregon State Hospital to "fall into such disrepair that voluntary patients refuse to go there."
"This is patient abuse and neglect at an administrative level," said Renaud, board member of the Mental Health Association of Portland.
A Lack Of Resources
Decades of deinstitutionalizing mental illness locally and nationally have made it impossible to meet the increasing demand for mental health care, said Neal Rotman, interim deputy director of Multnomah County's mental health and addiction services division.
Oregon has less than one-tenth the number of state hospital beds for mentally ill patients than it had in the 1950s, Rotman said, and yet the demand for beds has grown.
Oregon State Hospital beds are increasingly getting filled with homeless, mentally ill patients who are charged with low-level crimes but are unable to aid and assist in their own defense.
That leaves fewer beds for people with mental illness who are not charged with a crime.
More than half of the beds at the Oregon State Hospital over the last five years have been occupied by "aid and assist" patients or by people found by a judge to be guilty of a crime except for insanity, according to The Lund Report's analysis of hospital data.
Since 2015, less than one-third of the patients at the state hospital were "civil commitments," meaning they did not commit a crime but needed help to ensure they did not harm themselves or others.
"That not only costs a tremendous amount and is ineffective," Meieran said. "It also backs up the entire system."
Meanwhile, the severity and prevalence of mental illness have gotten worse, doctors said, so suicidal and potentially aggressive patients often end up in the emergency room.
"The whole system grinds to a standstill," Meieran said.
Emergency rooms must admit patients considered dangerous to themselves or others even though they lack services to care for them, doctors at four Oregon emergency departments told The Lund Report.
In many cases, they don't even have a spare bed for them.
"The bottom line is there aren't nearly enough appropriate beds in the city to accommodate the need," said Dr. Chris Strear, an emergency room doctor at Legacy Emanuel Medical Center in North Portland.
While some patients may see a psychiatrist or a social worker during their stay in an emergency room, they do not have access to individual or group therapy, other activities or social interaction. Sometimes they don't even have windows.
In many cases, psychiatric patients are forced to stay in one room, sometimes with nothing more than a bench in it, because there is nowhere else to put them.
A Detriment to Patients, Providers
Getting stuck in a room without their belongings or clothing is harmful to these already fragile patients, said Dr. Michelle Shaw, an emergency room doctor at Providence Willamette Falls Medical Center in Oregon City.
"We're trying to help them, (but) we're often making them worse while they're waiting to get treatment," Shaw said.
It's also "a huge detriment" to other patients, Strear said.
Emergency rooms are designed to quickly treat patients, typically spending anywhere from a few minutes to a few hours on each, he said. If a mental health patient takes up a room for multiple days, dozens of other patients can't be treated, he said.  
Emergency rooms can get so full that they have to turn patients away.
Boarding is particularly harmful to adolescents and children. Not only are they not going to school, but they also might not even have a bed, Shaw said.
The stress and guilt that providers feel as a result can lead to burnout, Strear said, deterring doctors from working in an ER in the first place or prompting them to seek other jobs.
"No one wants to provide care like that," Shaw said. "That's not what we want to be doing."
A Widespread Problem
In 2017, more than 17,800 mental health patients in Oregon stayed in an emergency department for two to five days, almost 640 patients stayed between six and nine days and 302 patients stayed for 10 or more days, the Oregon Association of Hospitals and Health Systems reported.
In the past year, Legacy Emanuel's emergency department boarded more than 250 psychiatric patients, according to data provided by the hospital. Their median length of stay was about 26 hours.
The emergency department at Legacy Good Samaritan Medical Center in Northwest Portland had about four mental health patients boarding each day, Legacy Health spokesman Brian Terrett said. They stayed for an average of 40 hours.
"We're usually boarding multiple patients, and it's often for multiple days at a time," Strear said.
In 2018, Kaiser's emergency departments in Clackamas and Hillsboro boarded at least 1,200 and 500 mental health patients, respectively, said Dr. Eric Roth, chief of emergency medicine at Kaiser's Northwest Permanente. Patients stayed an average of 24 hours, he said, with many staying longer.
Emergency departments also have seen an increase in patients with substance abuse problems in the last 10 years, Strear said. Drugs exacerbate mental illness, which means that patients who ordinarily could be treated in an outpatient setting increasingly need inpatient care.
Patients with suspected substance abuse problems stay in the emergency room for days because that's how long it takes for doctors to determine whether they have a substance problem or mental illness that requires more inpatient care, Strear said.
"There (are) not nearly enough outpatient resources to deal with the problem so the default is the patient ends up in the emergency department," Strear said.
The problem reaches beyond Oregon. Kaiser Permanente's emergency departments in Washington, Colorado, California, Hawaii and the Mid-Atlantic face "this same burden," Roth said.
A group of hospitals in South Carolina paid a $1.3 million fine after the federal Justice Department found that they were boarding dozens of mental health patients in emergency departments for as long as 38 days, an investigation by Georgia Health News and WebMD found. The state's mental hospital did not have space to accept the patients, causing patients to get stuck in the ER.
'A Tidal Wave'
Psychiatric boarding has been a problem for more than a decade, doctors said. In 2016, the Oregon Health Authority asked Oregon State University's College of Public Health and Human Sciences to study the problem in Oregon. Researchers found that almost 30,000 — or 2 percent of all hospital emergency department visits involved psychiatric patients who stayed an average of 18 hours. The report suggested increasing community mental health services, improving preventative care and expanding the availability of mental health crisis centers like the Unity Center for Behavioral Health in Northeast Portland.
The center opened in February 2017 as a collaboration among four of Portland's major health organizations to fill the gap in emergency mental health care. Adventist Health, Kaiser Permanente, Legacy Health and Oregon Health & Science University all closed their psychiatric departments and opened the Unity Center as the central destination for patients in a mental health crisis.
But the center falls short of meeting the demand. Officials at one emergency department estimated that patients in need of emergency psychiatric care typically wait eight to 50 hours before getting admitted to the center. As of Thursday morning, 17 people were on Unity's waitlist. Of those, 14 were in emergency departments.
Last summer, Unity temporarily turned ambulances away during a state investigation that found patients had died, suffered sexual assault and faced other hazardous conditions.
"We're stemming a title wave that has been headed this way for a generation," said Renaud of the Mental Health Association of Portland.
He called the Unity Center "a complete failure" and a step backward.
Unity struggles to admit acute psychiatric patients from hospitals because it has limited ability to safely discharge them once they're treated, Terrett said in an email. The center has few options when it comes to finding appropriate outpatient care.
"We need more options for all levels of care that support people in their recovery and healing process," Terrett said. "Without adequate resources at all levels of care, patients will continue to face delays in finding in-patient beds."
A Long Road Ahead
Multnomah County is taking steps to try to address that need. The county and city of Portland have pledged to create 2,000 new housing options that include social services such as mental health care, drug addiction treatment and career services.
Last week, the county purchased the Bushong building downtown with the intention of turning it into a behavioral health resource center, county chair Deborah Kafoury announced Friday in her State of the County speech.
"If we had more discharge options, we wouldn't see people boarded the same way," said Rotman, the county's interim deputy director of mental health and addiction services division.
County officials are working with peer resource groups to determine the best services for the center, which could include showers, laundry services, mail drop off and computer or telephone access, Rotman said.
The county plans to provide transitional housing within the center that is available 24/7 where people with mental challenges or those recently discharged from the Unity Center or jail could stay for up to weeks at a time.
"You get your emergency services, whether it's in the Unity Center (or elsewhere), and then you have a place to discharge to where people can continue to support you and help you maintain your recovery," Rotman said.
The services the county and mental health advocates choose will determine how they design the inside of the Bushong building, which is currently an empty shell.
The project has the potential to add the kind of care that doctors and patients say is sorely missing -- care for people with mental health challenges who do not belong in an emergency psychiatric unit but still need support.
Because of the construction required for the Bushong project, the center could take two years to complete, Rotman said. The county also has three housing projects that could help mental health patients but they, too, won't be done for two or even three years.
"We have lots of good ideas and lots of good intention," Rotman said.
'Yet Another Pilot'
While Multnomah County plods toward a solution, the Legislature is considering yet another study. Crafted by the Oregon Association of Hospitals and Health Systems, Senate Bill 140 would create a task force within the Oregon Health Authority to study the problem and provide grants to hospitals to do the same.
"It's clear that our system of mental health care is broken, and all too often hospital emergency departments wind up as the only place where someone recovering from a crisis can be safe," David Northfield, the hospital association's spokesman, said in a statement. "We need another solution, so (the association) wants to bring together community partners to come up with ideas."
On Monday, Senate President Peter Courtney referred the bill to the Joint Committee on Ways and Means with a recommendation that it gets adopted.
The Oregon Medical Association, the Oregon chapter of the American College of Emergency Physicians and the Oregon Psychiatric Physicians Association support the bill.
But critics say the proposal is disingenuous.
"They're going to have a task force and then wring their hands," Renaud said.
Meieran, the ER doctor and Multnomah County commissioner, said hospitals already have collected enough data.
"It's getting information that we already know," Meieran said. "It's yet another pilot, yet another expenditure, when what we really need is to address the problem."
Everyone agrees that something needs to be done.
"We need to acknowledge that we can't keep doing it this way," said Shaw, the emergency room physician in Oregon City. "We just keep filling up our emergency rooms with people waiting for services that they're not getting."
Have a tip about mental health care? Reach Jessica Floum at [email protected].