A racist slur on an OHSU locker prompts the institution to acknowledge in a message that "this feels too familiar," with a promise to improve.
Image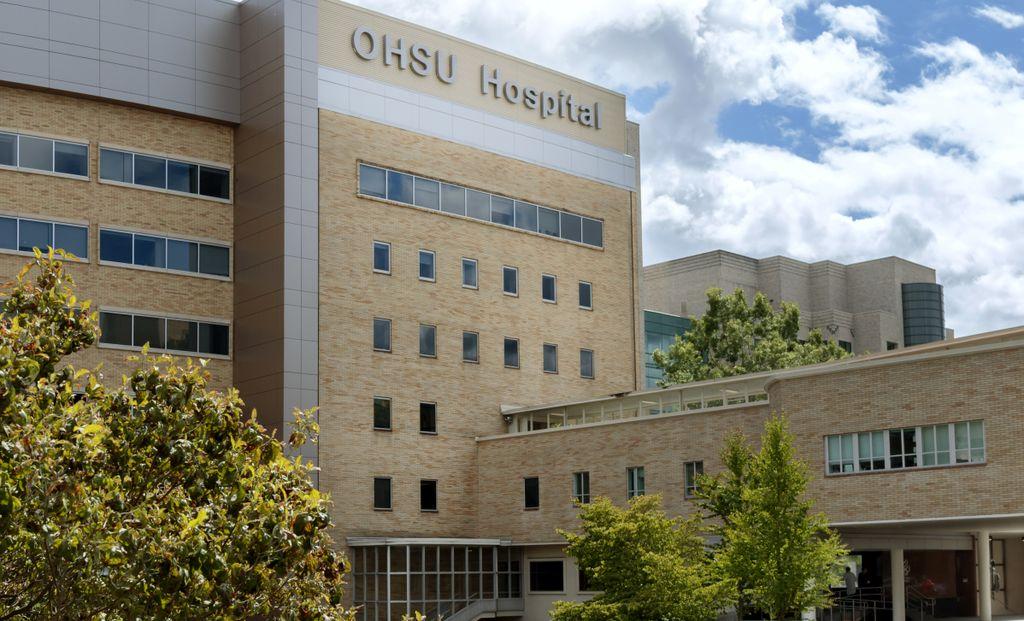 March 8, 2021
Seven months after accusing the Oregon Health & Science University administration of being "an enabler of racism," Black employees at OHSU are facing a new racist incident.
This one involves a racist slur that was found on an OHSU locker.
In a campus-wide note, the administration said the slur was etched onto the outside of a locker on the third floor of the Center for Health & Health Building on the South Waterfront. It said it was hard to see -- it was on the side near the wall -- and was found by an employee who reported it on Feb. 26. It's unclear how long the slur had been 
"First, we want to acknowledge this feels too familiar," the note said. " We hear you, and we know how disappointing this is."
The note said OHSU officials had conducted an investigation, including interviewing the person who uses the locker, the employee who reported it and supervisors of employees who use the lockers in the area. They reviewed 24 hours of footage from the nearest camera but said there is no camera in the locker area and that the high number of people who access the area made it difficult to pin down any suspects.
"The hard truth is that there have been too many of these types of incidents at OHSU, the note said, adding "OHSU does not tolerate harassment or intimidation of any kind. We embrace a culture of inclusion and encourage employees, patients, visitors and students to speak out against such acts. Harsh consequences are imposed for anyone at OHSU who by word or action is hostile to others."
Since 2016 there have been two incidents involving images of a noose on the OHSU campus and in an online chat session, and two incidents of an actual noose at a construction site. 
The first, In December 2016, was found taped on a poster that said "Stress Reduction Kit." The administration did not fire the employee who was responsible, and many people dismissed it as a joke that wasn't intended to be racist. 
Then in November 2019, staff found a noose slung over a cone in a construction zone restricted to workers and employees on the Marquam Hill campus. An OHSU's investigation did not identify the culprit. 
Last April an employee posted a noose in an online work session. Dr. Danny Jacobs, OHSU president, said the person was punished -- but they were not fired.
Another noose appeared last June at a construction site in Southwest Portland that's part of a joint project among OHSU, Portland State University and Portland Community College.
Black employees at OHSU tell The Lund Report they are fed up.
"Something is seriously wrong at OHSU," said one employee.  "What other institutions have so many racist incidents here in the (Northwest)? Or is it that the others don't report? (It) just seems never ending at OHSU, and there is always an excuse for not holding anyone accountable."
OHSU's note said the administration will be looking at why some people spew hate at OHSU and whether the institution has done enough to dissuade this behavior.
"We are committed to change and building the culture every member deserves. You will continue to see more from OHSU," the note said, adding that the institution's diversity chief had testified recently before a state Legislature on behalf of Senate Bill 398 which would make it a  crime to display a noose with the intention to intimidate.
The note did not comfort Black staff at OHSU.
"It appears talking is the only thing OHSU is good at when it comes to situations like this," an employee told The Lund Report. The employee said OHSU is "still shuffling (its) feet about zero tolerance implementation on discrimination and sexual harassment."
The employee said the administration had good talking points but no policy.
"It sounds more like babble," the employee said.
Another staff member said that OHSU staff was exhausted after a week of revelations about discrimination and sexual harassment on campus.
A $45 million lawsuit accusing OHSU of failing to protect a former employee against sexual assault by a former anesthesiology resident, Dr. Jason Campbell, prompted a slew of national headlines last week along with fallout following claims in the suit that one OHSU doctor in particular had failed to report the harassment to the administration.
Dr. Esther Choo is an emergency department professor who's nationally known as an advocate for women. She was one of the founding members of the group, Times Up Healthcare, which aims to fight gender bias and harassment in the medical establishment. A number of co-founders of the group resigned over the suit, saying they were disappointed in Choo. The suit names OHSU and Campbell as defendants but does not list Choo.
She did not immediately respond to a request for comment from The Lund Report.
You can reach Lynne Terry at [email protected] and on Twitter @LynnePDX.