Another Executive Medical Director Abruptly Leaves Regence BlueCross BlueShield
It was the third loss since April after Dr. Joe Gifford, executive medical director in Washington, abruptly resigned last week, and accepted another position with the Providence/Swedish affiliation in western Washington
August 2, 2012 -- Yet another high ranking executive has left the folds of Regence BlueCross BlueShield. Dr. Joe Gifford, who'd been its executive medical director in Washington for the past seven years, abruptly resigned last week.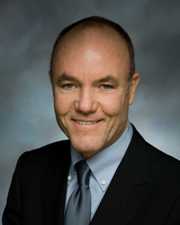 Since April, Regence has lost two other key health executives – Dr. Ralph Prows, chief medical officer for the company's four-state region, and Dr. Michael Kaufman -- medical director of its Utah health plan, Dr. Michael Kaufman. Both of whom quit for unknown reasons.

Gifford, who could not be reached for comment, has accepted a new position as chief of strategic innovation with the Providence and Swedish affiliation in western Washington and is expected to start by October 1, according to Melissa Tizon, senior communications director.

Apparently, Gifford left Regence after becoming increasingly dissatisfied with the insurer's lack of focus on critical healthcare issues such as rising costs, while, at the same time, actively pursuing for-profit ventures under the auspices of Cambia Health Solutions, the parent company of Regence.
In a memo sent to Regence employees in Washington, Gifford was described as "instrumental in serving our large employers groups," according to Dr. Csaba Mera, executive medical director of Regence's Oregon health plan, who called Gifford a "dedicated medical director and respected thought leader."

These large employer groups had relied on Gifford's expertise, Mera said, "Not only about complex benefits issues but also the health and wellness of their employees. He has been a strong proponent of primary care delivery system transformation, and was integral to the success, and eventual expansion, of the Intensive Outpatient Care Program."

Upon being hired at Regence in 2005, Gifford was touted for his expertise, according to a press announcement:


He had expertise on providing medical advice on issues involving case management, quality assessment and improvement, medical policy and continuing education
He had played a role in information technology in healthcare and healthcare transparency, and he had expertise in
Information and issues related to the provider and payer side of healthcare.

Gifford had also been a frequent speaker on healthcare innovation in healthcare at national conferences and leadership events, and had executive experience in the information technology sector as well as on both the provider and payer side of healthcare. Earlier, he co-founded QuickCompliance, a healthcare Internet media company now part of the Discovery Channel, and served as director of product management at ChannelPoint, a software company founded by engineers from Sun Microsystems now controlled by TriZetto.

In his new role for the Providence/Swedish affiliation, Gifford will lead a process to establish advanced reimbursement models and will work closely with regional chief medical officer, Dr. Larry Schecter, to create a vision and plan for clinical transformation across the region, Tizon told The Lund Report. That affiliation includes Providence's operations in southwest and northwest Washington, and Swedish's operations in greater Seattle.

"Dr. Gifford will work with payers and employers to develop pilot projects on population-based health care and will also help bring forward services that offer a highly aligned network of providers committed to higher quality and lower costs across a population," she added. "In addition, he and Dr. Schecter will work together to develop systems and structures to coordinate providers across Providence and Swedish in Western Washington to deliver services within new payment structures."

Also, since leaving Regence, Prows has been hired by Oregon's Health CO-OP, a consumer-oriented and operated health plan, as chief executive officer, according to a recent press release.
"We now have two things to celebrate, the Supreme Court's ruling and bringing on our new CEO," said Cory Streisinger, CO-OP board member. "Ralph's experience as both a practicing physician and health plan executive here in the state, the care he's provided personally to Oregonians who have no health coverage, and his knowledge of health care transformation will be great assets as we move forward to create a new kind of health plan."

When asked why Regence had lost three medical directors in the past four months and if any of these positions had been filled, Georganne Benjamin, strategic communications officer for Cambia Health Solutions, provided the following written response to The Lund Report: "Regence has over 100 dedicated nurses, pharmacists and physicians
who are actively engaged in ensuring our members receive the highest quality care. The role of executive medical director is important within our organization and in our communities and we are actively recruiting to fill these positions."