Advocates Upset Over Regence's Decision to Eliminate Mental Health
Regence's decision is bad news for Oregonians, according to Laura Etherton of OSPIRG
April 25, 2012 – Regence BlueCross BlueShield of Oregon's decision to slash mental health benefits and impose a much higher deductible for medical care and prescription coverage has consumer advocates upset. About 30,000 Oregonians who have individual policies will feel the impact starting October 1.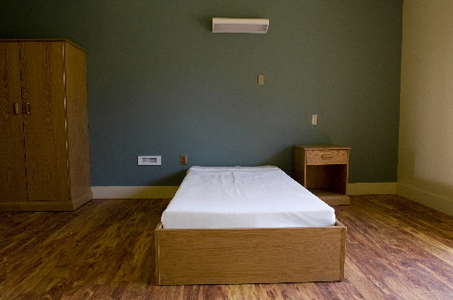 "This is significant and very troubling to see one of the major plans in the state do something that severely impacts the health of Oregonians in a negative way," said Chris Bouneff, executive director of National Alliance on Mental Illness Oregon. "You have to wonder about the motivation of Regence which is a very large player in the market. =I presume they're still non-profit. How does this fulfill their mission? It seems to work against the goals of good healthcare since people need affordable coverage that keeps them healthy."

Typically, insurers need approval from the Oregon Insurance Division to make such benefit changes. However, Regence was able to get around such a requirement because it's eliminating one of its individual health plans – known as Oregon Evolve Plus.

Regence officials also intend to submit a rate request next month, according to Cheryl Martinis, spokesperson for the Oregon Insurance Division, and has not indicated whether it will request a decrease or increase in the premium rates for all of its 57,000 individual policyholders.

Last April, Regence requested a 22.1 rate increase, which was trimmed to 12.8 percent by the Insurance Division.
Although there's a federal law requiring insurers to provide mental health parity and offer similar mental health and physical health benefits, that law does not apply to the individual market and only affects employers who provide coverage to their employees.
Regence is not just doing away with mental health benefits for people with individual policies; it's also raising the deductible for healthcare services to $2,500 -- the amount members must pay for doctor visits, hospital services and maternity coverage before their insurance kicks in. Until now, people had been offered a $1,000 deductible plan.

That's not the only benefit change. People will also have to pay $3,500 for prescription medications before Regence covers any of the cost, and charged a $10 co-payment for generic drugs and 50 percent for brand-name medications.

Routine eye exams will no longer be covered for adults and children along with complementary care services such as acupuncture, chiropractor and naturopathic care and massage therapy.

By raising these deductibles, Regence can no longer participate in the Family Health Insurance Assistance Program, according to Tom Jovick, administrator. That program pays the monthly insurance premiums for uninsured children and families.

"This is bad news for consumers," acknowledged Laura Etherton, consumer advocate for OSPIRG. "We need health insurers to get serious about reducing costs not by cutting care and raising deductibles but by redoubling their efforts to focus on prevention and helping people stay their healthiest."

People with pre-existing medical conditions such as heart disease, diabetes or kidney failure face a tough challenge, she added.

"They're stuck because unfortunately it's not 2014 yet, and the government doesn't have the ability to require insurers to sell products to people with pre-existing conditions," Etherton said. "I hope Regence reconsiders and continues to offer these options for its customers."

Regence's decision to eliminate mental health care could also spell trouble for its participation in Oregon's health insurance exchange starting in 2014.

Insurers must offer mental health benefits under the essential benefit package outlined in the federal law, Bouneff said.

"Regence's plan in particular wouldn't meet the criteria to be inside the exchange," he said. "People who have significant episodes could lose everything because their insurance product is worthless and they could get pushed into the public health system. This is an example of how costs can be shifted onto the government because the commercial insurance market doesn't serve peoples' needs."

Inevitably Regence's decision could price people out of the individual market, said Jason McNichol, interim executive director of the Oregon Health Action Campaign and executive director of Direct Advocacy Solutions.

"The only people willing to pay these escalating premiums are going to be the high risk; those most likely to have higher utilization," he said. "If you strangle the individual market, it will even get more unaffordable because healthy people are less likely to pay these exorbitant premiums. Only the sicker will stick it out."

When Regence officials were asked why the company had decided to eliminate benefits and impose higher deductibles on people with individual policies, its spokesperson, Georganne Benjamin pointed to its press release, telling The Lund Report, "We do not have anything to add beyond what is included in our press release. Please refer to it for any comments or information."
To read a commentary from a writer and Regence policyholder Linda Roach impacted by Regence's decision, click here.
Image for this story appears courtesy of The Oregonian.