A study from OHSU and other institutions questions whether private equity ownership drives up cost without improving care.
Image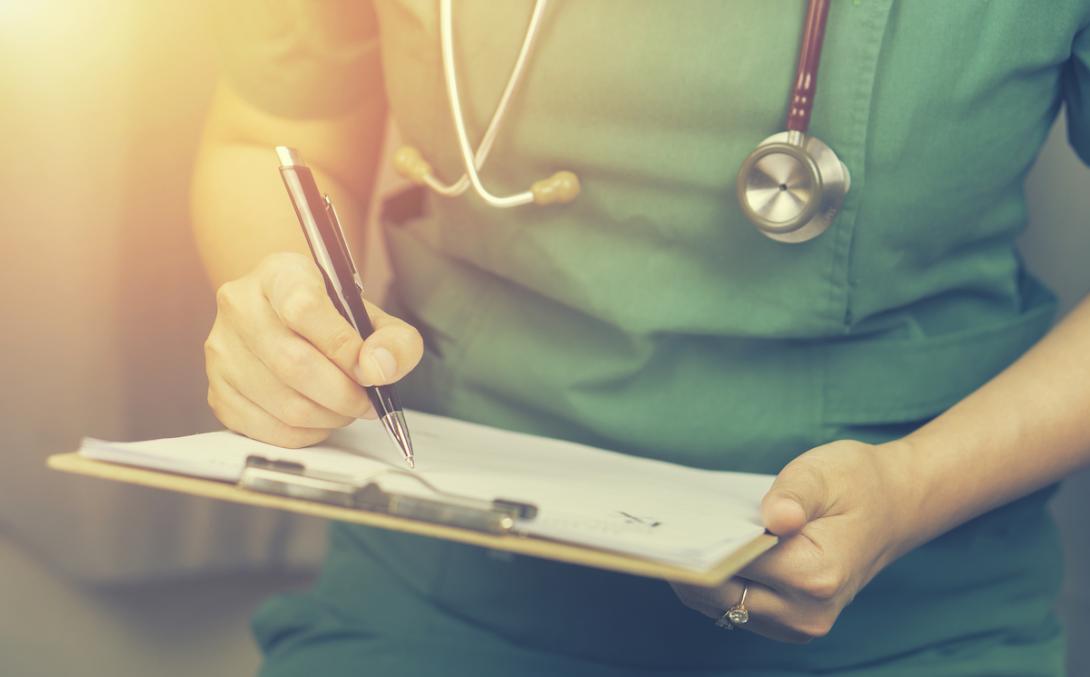 September 6, 2022
Private equity firms that buy physician-owned practices appear to be squeezing greater profits out of the businesses, suggests research by a group of doctors, including an assistant professor at Oregon Health & Science University in Portland.
The researchers examined 578 physician practices specializing in dermatology, gastroenterology and ophthalmology that were bought by private equity firms across the nation from 2016 to 2020.
After they were bought by private equity firms, the clinics saw more patients and billed more for visits from a large commercially insured population, according to the study published in JAMA Health Forum.
For-profit companies have long owned a big slice of the U.S. health care sector, but the growing role of private equity firms — and the steep financial returns they seek — has alarmed some researchers. The new study shifts the focus beyond hospitals and larger chains to look at doctor offices.
"The reason this is of concern to patients and policymakers is that private equity is often driven by profit margins of 20% or more," said senior author Dr. Jane Zhu, an assistant professor of medicine at OHSU. "To do that, they have to generate higher revenues or reduce costs. Increasing private equity in these physician practices may be a symptom of the continuing corporatization of health care."
"Private-equity ownership of physician practices has added a distinctly private and market-driven influence to the broader trends in corporate consolidation of physicians by health systems and insurers," the researchers concluded. "This study contributes evidence for potential overutilization and higher spending of care that will be important for policymakers to monitor."
Whether the purchase of physician practices by private equity firms has hurt or helped patient health is unclear, the researchers said.
Zhu said more information is needed about how private equity impacts practices.
An OHSU news release noted that Oregon has launched a program to evaluate large proposed mergers and purchases in the health care sector to try to ensure they don't drive up health care costs or cut health care quality. While all for-profit entities seek a return, private equity firms, which don't publicly report their financial results, have been singled out as excessively profit-focused.
Under the private equity system, large investors such as pension funds or super-wealthy individuals, assign their cash to a private equity firm, which buys up profitable or promising looking businesses across a range of sectors.
Unlike publicly traded for-profit companies, private equity firms are not traded on public stock exchanges. The federal Securities & Exchange Commission regulates both publicly traded companies and private equity firms, but the rules and financial disclosure requirements the SEC imposes on publicly traded companies are far more extensive.
In Oregon, the health care sector remains largely in the hands of nonprofit entities — large nonprofit hospital and clinic systems such as Providence Health & Services, Legacy Health and PeaceHealth; and health insurers such as PacificSource, Providence and Kaiser Permanente.
But for-profit firms — including some private equity firms — play a role.
In Oregon, only two of the state's 62 general hospitals are owned by for-profit entities. One of those, Willamette Valley Medical Center in McMinnville, is owned by a private equity firm, New York City-based Apollo Global Management. The hospital is part of Apollo's LifePoint Health, a nationwide system with 265 facilities, including 62 hospitals.
Private Equity Buys In To Oregon Hospice
Earlier this summer, Oregon's new health care merger review program approved a private equity firm's purchase of two hospice facilities in the state as part of a multi-billion nationwide transaction.
The approval came despite fears voiced by three advocacy groups that the new majority owner, New York City-based private equity firm Falcon Hospice LP, might pursue cost cutting that could harm the care of patients at the Kindred Hospice facilities in Lake Oswego and Salem.
The deal met state requirements because Falcon said it will not lower the quality of care, the Oregon Health Authority said. The state said it would monitor the two facilities at intervals over a period of five years for any decline in services.
Under the deal, Falcon bought a 60% KAH Hospice, a nationwide chain of 441 hospice, community care and palliative facilities that is wholly owned by Humana, a giant, publicly traded Kentucky-based health care insurer and provider.
The Chicago-based nonprofit Private Equity Stakeholder Project urged Oregon to reject Falcon's deal, saying the entry of private-equity firms into the for-profit hospice industry would worsen the industry's problems.
Other For-Profit Expansions In Oregon
In their study, the researchers for the JAMA paper found an increase in the overall number of patients seen in the physician clinics bought by private equity firms. The study reviewed commercial insurance claims data that showed an increased share of visits longer than 30 minutes, even though the complexity of cases remained similar to cases before acquisition.
"These billing patterns could mean more efficient documentation of services provided, or it could mean up-coding or up-charging insurance companies to make more money," Zhu said.
The role of publicly traded for-profit companies in health care has also drawn scrutiny.
Pennsylvania-based Universal Health Services, owner of 335 behavioral health hospitals nationwide, spent years trying to win state approval to build a 100-bed psychiatric hospital in Wilsonville. Critics said the publicly traded company was seeking to serve profitable commercially insured patients while minimizing service to low-income Medicaid-insured patients, a claim UHC denied. UHC this year withdrew its application after the state approved a 50-bed facility with requirements that the hospital serve specified volumes of low-income patients. In Oregon, UHC already owns Cedar Hills Hospital, a psychiatric hospital in Portland.
But for-profit companies continue to see opportunities in health care. The nation's largest health care insurance company, Minnesota-based UnitedHealth Group, is rapidly buying up physician practices and other medical providers. Analysts say the publicly traded company is looking for better profits to offset slackening returns on its insurance business.
In recent years UnitedHealth has bought at least two Oregon clinic networks: Oregon Medical Group in Eugene-Springfield and GreenField Health in Portland. UnitedHealth bought GreenField Health last year and Oregon Medical Group in late 2020. Combined, the two systems have about 120 doctors and other clinicians at 11 locations.
You can reach Christian Wihtol at [email protected].
Comments
Submitted by

Patrick Pine

on Tue, 09/06/2022 - 12:43
Permalink
More evidence that health care in this country is simply not amenable to competition in a free market...