Prices also varied wildly from one hospital to another, which the state says underscores the importance of Oregon's new cost-growth control program.
Image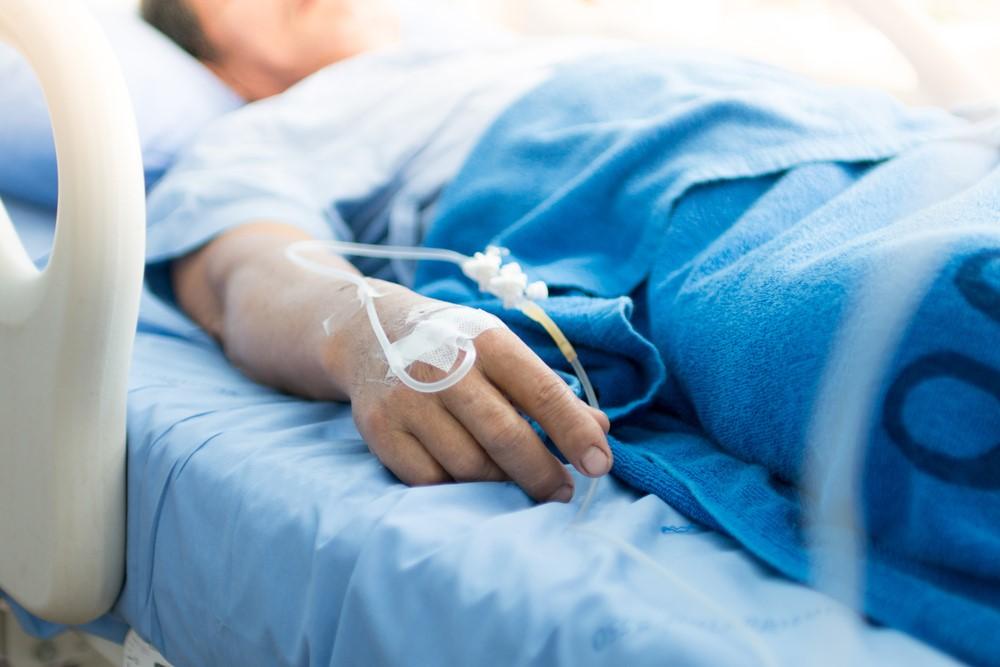 July 22, 2021
The latest data show Oregon's largest health care providers continue to raise prices – often very steeply — on most common medical procedures, from CT scans to colonoscopies and knee replacements.
The Oregon Health Authority's report of prices that consumers and insurance companies paid to hospitals for 115 procedures in 2019 highlights the challenge the industry faces as state regulators launch their program to curb overall health care cost increases to an average of 3.4% per year per resident.
The new price data are rich with examples of prices that have zoomed upward, as well as the chasm-like variance in prices from one hospital to another.
Statewide, the median price of an MRI for limbs rose 23% from 2018 to 2019. An obstetric ultrasound rose 7%, and a spinal X-ray rose nearly 11%.
A chest X-ray cost $39 at Providence St. Vincent Medical Center, and $205 at nearby Oregon Health & Science University Hillsboro facility, noted Jeremy Vandehey, OHA's director of health policy and analytics. A simple childbirth delivery cost as little as $5,000 to over $15,000, depending on the hospital, he noted.
"Prices are completely arbitrary and all over the place," he said in an interview with The Lund Report. And, with insurers pushing an ever larger share of costs on to the shoulder of patients, the price variations have become increasingly important, Vandehey said. "What provider you see can drastically affect your pocket book."
But with so much health care driven by referrals and emergencies, it's difficult for consumers to take the time to shop for prices. The solution, the state hopes, lies in the new program to clamp down on cost growth. Starting this year, the state's largest health providers and insurers will have to report their spending and patient counts annually to the state. They'll have to justify to the state's satisfaction if the company as a whole exceeds the 3.4% increase allowed per capita.
"We need every part of the health care system to come together and really commit to getting health care costs under control," Vandehey said.
The report on 2019 costs underscores the urgency of that mission.
Among the 115 procedures, 79 increased in median statewide price, 32 dropped in price, and four were unchanged.
The variations and increases in procedure costs are among the big mysteries in health care.
The variations, Vandehey said, stem in part from health care providers and insurers negotiating contracts that skew prices. 
Absent a state control system – such as what Oregon is now imposing – prices are driven by complex dynamics between providers and insurers.
Hospitals face rising costs to pay their nursing and other staff. So do the independent surgical, anesthesiology and other practices, which are the entities that perform most procedures and services at hospitals. Meanwhile, all these providers negotiate contracts with insurance companies, which are trying to limit their payouts. All these players strive to cover their costs and make a profit, while weighing what their rivals are charging and what kinds of increases the marketplace will bear.
The state's report on procedure costs aggregates the amounts insurance paid, as well as patient copays, deductibles and coinsurance amounts.
Here's a sampling of what the survey found:
CT scan of the abdomen with contrast (a chemical that improves imaging results): The median 2019 price of $1,406 was up nearly 30%  from 2018. Good Shepherd Medical Center in Hermiston in Eastern Oregon had the lowest median, at $405. St. Alphonsus Medical Center in Ontario, next to the Idaho border, had the costliest, at $3,971. The sharpest increase from 2018 to 2019 was at Southern Coos Hospital and Health Center, up 306%, to $1,264.
Knee replacement: The statewide median rose nearly 10%, to $34,118. The lowest cost was $26,604 at Adventist Health Portland; the highest was at PeaceHealth Sacred Heart Medical Center at RiverBend in Springfield, at $40,984. The biggest year-to-year increase was at Salem Health, with a jump of 32%, to $34,252.
Colonoscopy: The statewide median rose almost 8%, to $2,994. The lowest cost was at Providence Milwaukie Medical Center, at $1,231. The highest was at Lower Umpqua Hospital in Reedsport, at $7,121. The biggest cost increase was at Providence Willamette Falls Medical Center, up nearly 135% to $2,651.
Cesarean section with complicating or comorbid condition: The median price went up 7% statewide, to $18,482. Lowest cost: Salem Health, at $12,361. Highest cost: $23,784 at Asante Rogue Regional Medical Center in Medford. Highest increase: 11%, taking median to $20,433, at Providence Willamette Falls Medical Center.
Blood panel, a routine test for standard blood components: Statewide median down to almost 4%, to $23. Lowest cost: $9 at four Providence hospitals in the Portland area; Highest: $105 at Blue Mountain Hospital in John Day; biggest increase: 100%, to $62, at Santiam Hospital in Stayton.
The main point of the price report is to make the health care system more transparent to Oregonians, Vandehey said.
"What we need is for the health care system collectively to come together and find ways to manage people's health and get costs down," he added.
You can reach Christian Wihtol at [email protected].
Comments
Submitted by

Patrick Pine

on Thu, 07/22/2021 - 13:12
Permalink
This is an excellent discussion that illustrates that there is no such thing as a competitive capitalistic health system in the U.S.  These increases are not unique to Oregon.  But I have one minor correction to this discussion.  It suggests that insurers are negotiating largely to protect or enhance their profits.   As the chief executive of a self insured, not for profit union benefits plan covering lower income employees and family members where we have very low overhead (administrative costs are approximately 8% of total spend) and no high paid executives, we are trying to keep hospital costs down to protect the interest of the union members and their families as well as respond to intense pressure from over 30 employers who pay the lion's share of the costs we cover. We do not try to get lower prices from hospitals to protect profit margins. 
We find no correlation between the quality of care and the prices charged by hospitals - it is not unusual to see a hospital that scores low on quality measures also being amongst the most expensive for the lower quality procedures - and vice versa. 
I hope Oregon is successful in its efforts - and articles like this help justify the effort to try to control costs that are for the most part totally out of control.
Submitted by

Lou Sinniger

on Thu, 07/22/2021 - 16:35
Permalink
I agree with the comments for Patrick Pine.  We all know that the pricing depends on the need for profit or to meet the year end budget.  " What we need is a health care system to come together":  Exactly!  One way to do this is to create a universal system with public dollars.  That way the state can control the prices and make sure everyone is care for.  Can you imagine if Oregon could administer health care for 5%, and bargain big pharma and medical equipment costs.  The Oregon Task Force for Universal Health Care is in the process of figuring out the necessay details. 
Stay Tuned.